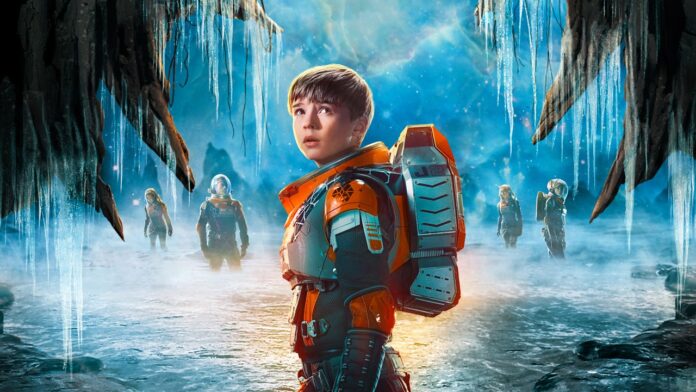 Lost in Space, the compelling American Science Fiction television series is all set to return with the same thrilling space experience with more terrifying dangers the Robinson family will have to face.
Netflix announced the return of the second season and displayed an exclusive first-look preview at New York Comic-Con. In the tweet, Netflix wrote," More Danger, Will Robinson. Lost in Space Season 2 is coming…"
This tweet got the fans wondering as of what danger awaits for the Robinson family and how adventurous new experience will be. In this article, you will get everything you need to know about Lost in Space Season 2.
Lost in Space Season 2: Release Date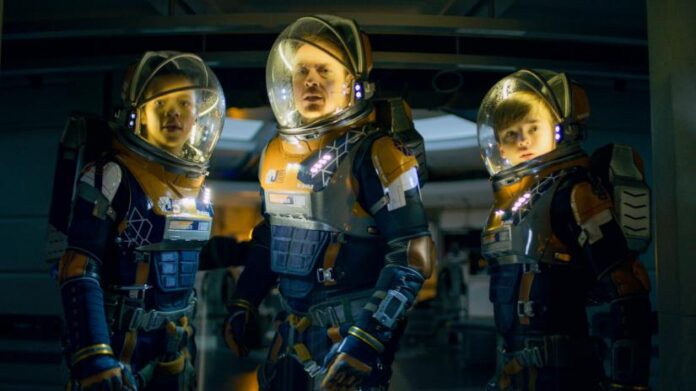 The shooting of the season began back in September last year in Vancouver and lasted till this March. In the previous trailer released by Netflix, they showed some fantastic moments which made our wait for the new series even tougher.
The Robinson Family has transformed their spaceship Jupiter 2 into an actual ship, which was highly unexpected.
They also equipped the ship with an impressive set of sails. And oh, there are dinosaurs also! And of course, how can we miss the hints of that adorable alien Robot.
Netflix announced that that Lost in Space Season would air on December 24th. So this December, get ready for a bone-chilling space experience with the Robinson Family and join them on the quest of a mysterious, dangerous journey that lies ahead.
Lost In Space Season 2: Cast and Crew
The "Lost in Space" cast includes Molly Parker (Maureen Robinson), Toby Stephens (John Robinson), Maxwell Jenkins (Will Robinson), Taylor Russell (Judy Robinson) Mina Sundwall (Penny Robinson), Ignacio Serricchio (Don West) and Parker Posey as Dr. Smith. 
The new series will be produced by Legendary Television, Synthesis Entertainment, Clickety-Clack Productions, and Applebox Entertainment. Zack Estrin (Prison Break, Charmed) is on board as showrunner, with Matt Samama and Burk Sharpless carrying most of the writing load.
Lost In Space Season 2: What to Expect?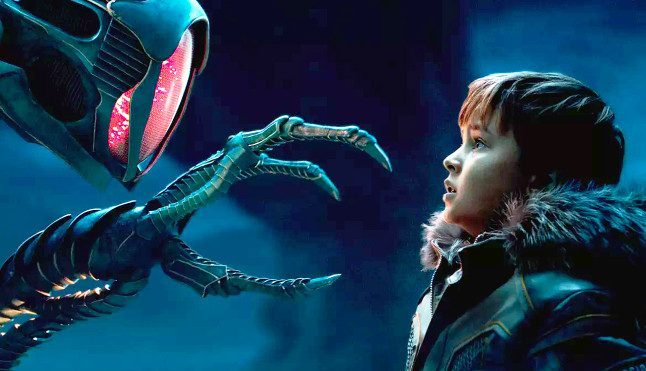 The new series will follow the adventures of the Robinson Family. The US Navy Seal John (Toby Stephens) with his wife, Maureen (Molly Parker) who is an engineer/scientist, along with their kids Judy (Taylor Russell), Penny (Mina Sundwall) and Will (Maxwell Jenkins) are all set for a mission to colonize new planets for human habitation.
They are horrified when their mothership gets attacked by unknown hostile entities, and they are stranded in a strange world.
Following various occurrences, the Robinsons end up joined by a shifty engineer named Don West (Ignacio Serricchino) and a mysterious, very shady character going by the name of "Doctor Smith" (Parker Posey).
Just when you thought that the Robinsons were safe and reunited with their fellow colonists on the Resolute, the entire gang was mysteriously wiped out (we assume because of the alien engine) from the planet they never named.
As per Will, where they discover themselves is connected with drawing by his Robot- apparently, that is what we're calling the 'Planet of the Robots.' Possibly, this will form the basis of the new season.
The reason behind why the human colonists had been using that stolen alien tech will also be revealed in the new season. Another question that awaits is Will Victor, and his colonists continue on this journey or try to reconnect with the Robinsons on their Jupiter?
Be ready to have a marvelous Christmas Eve full of space mysteries and crazy dangers this year. With such a mesmerizing season coming up, I am afraid you might be able to wake up on Christmas Morning!