Today even with the burgeoning lineage of innovative, graphical, awe-inspiring online slots, the classic fruit slots have remained special for their nostalgic charm and straightforward gameplay. You can find new casinos like icecasino.com featuring classic fruit slots with all the pomp and grandeur besides the high-tech titles.
But did you know that the Classic Fruit Machines are now over 100 years old?
It was in the early 1900s that Mills Novelty Co. introduced their Operator's Bell slot machine.
This model had the option of adding a gum vending attachment. And since the gums came with fruit flavours, like cherry, lemon, plum etc., the 3×3 symbols on the reels also featured fruits to create a complete ambience. Quite the trend-setter, it was perhaps from this point on that the Fruit Machine or Fruit Slot concept came into the limelight and stayed. Nothing much has changed in a hundred years!
Now, if you are looking to make the most of the traditional fruit slots, then here are some of the coolest titles of all time. Burst them all! Enjoy the fruits of your investment.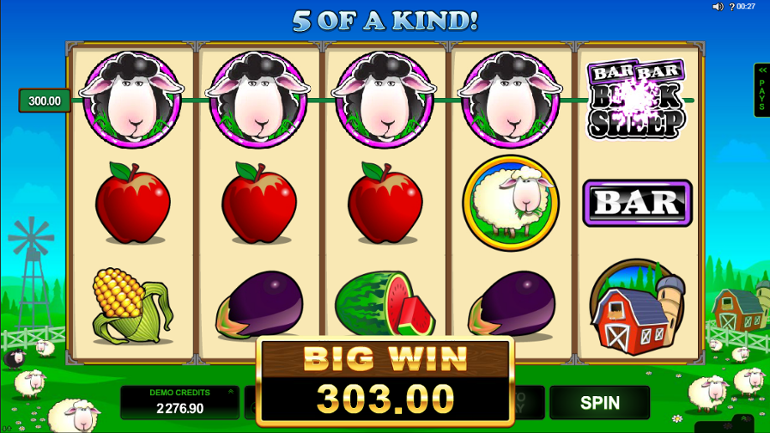 1. Bar Bar Black Sheep by Microgaming
Microgaming released their Bar Bar Black Sheep slot machine in April 2016 as a modern spin to their previous 3×3 reel classic, which is inspired by the popular children's rhyme. Even though mechanically a modern slot with a 5-reel and 3-row matrix, this game has a distinct classic theme and nostalgic aura to it.
The new version has many features, including wilds, scatters, respins and free spins, but the most special feature is the multiplier bonus, which is nearly always profitable, even if the free spins come and go with inconsistent outcomes.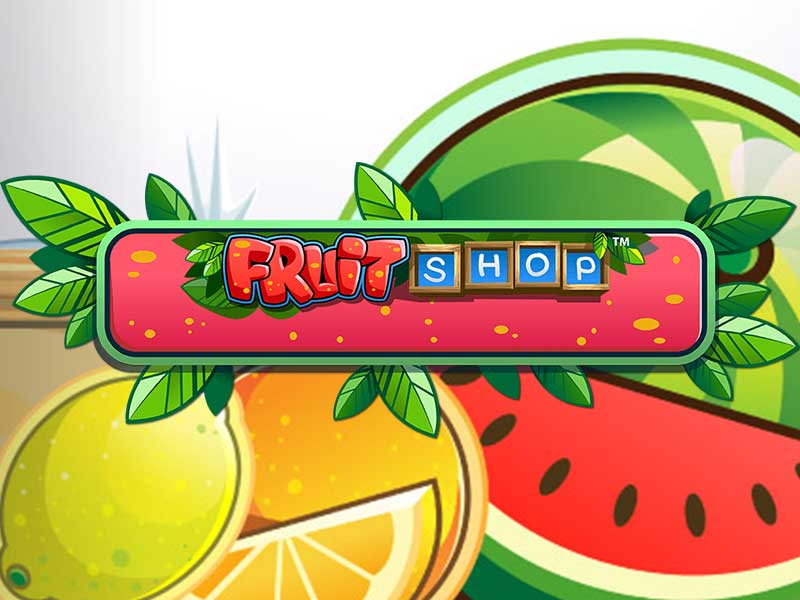 2. Fruit Shop by NetEnt
NetEnt reprised the classic fruit machine with a peppy, dynamic, and colourfully appealing ambience crammed up into a fantastic game, feasting big jackpots and exhilarating gameplay. The original was released in 2010, and later on, two editions were released, Fruit Shop Christmas Edition and Fruit Shop Megaways.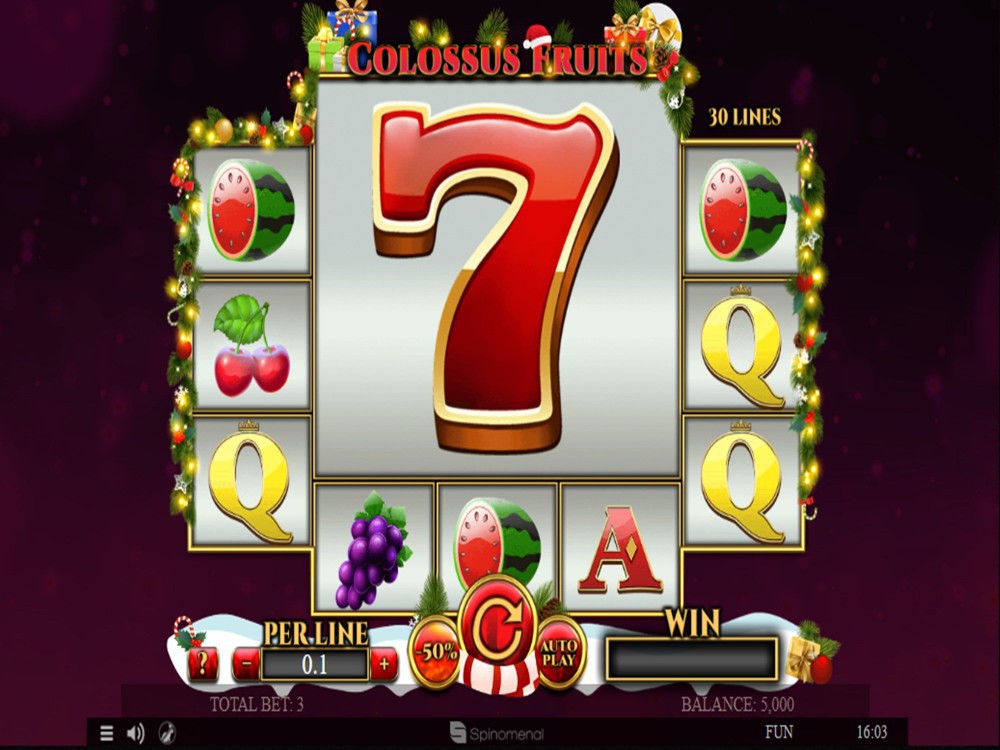 3. Colossus Fruits by Spinomenal
Spinomenal has a complete range of Retro Games, but the Colossus Fruits series is an outstanding number in their catalogue. Brought to life the all-time favourite classic theme with a colossal makeover, and a complete series has an above 96% RTP and is packed with multiple instant win features. When modern slots pay ode to the classics, this is as good as it gets.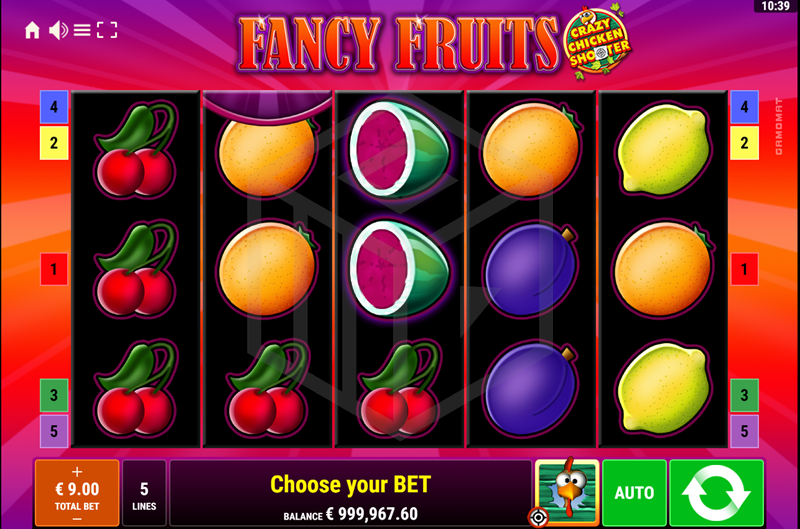 4. Fancy Fruits Series by Gamomat
Gamomat is the German casino game software developer that has stayed consistent with their production of 3×3 classic slot titles, and their Fancy Fruits series simply stands out. But it is quite the hidden gem and not so well known among the enriched high-tech games of modern times.
The Fruits Fancy has a modern matrix of 5×5 reels, and the series has about 4 editions of the title. You can find all the symptoms of a rewarding game, from a mobile-friendly interface, over 96% RTP, and a host of bonus features. The game doesn't have a lot of theatrics to offer but a significant winning potential which earns this title a worthy mention in our list.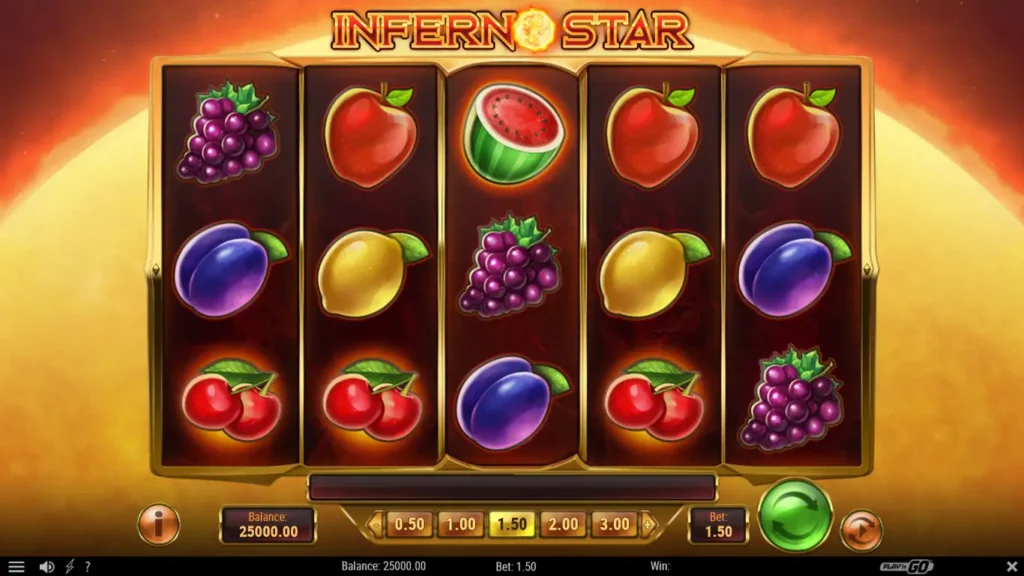 5. Inferno Star by Play'n GO
This fiery classic fruit-themed slot by Play'n GO is played over just 5 paylines and the modern 5×3 reel set. And it is quite the exemplar of the "best of both worlds" concept, where you have the simplicity of a classic fruit slot and the uprightness of a modern slot.
With a wide range of betting options, a decent RTP of 96.38% and a special feature of Raging Sun re-spins, you could win up to 250,000 coins! This game, however, features a very high volatility rate, which means you have to make hundreds of wagers to get to the point of a big win. So this game caters to long-term gamers more significantly.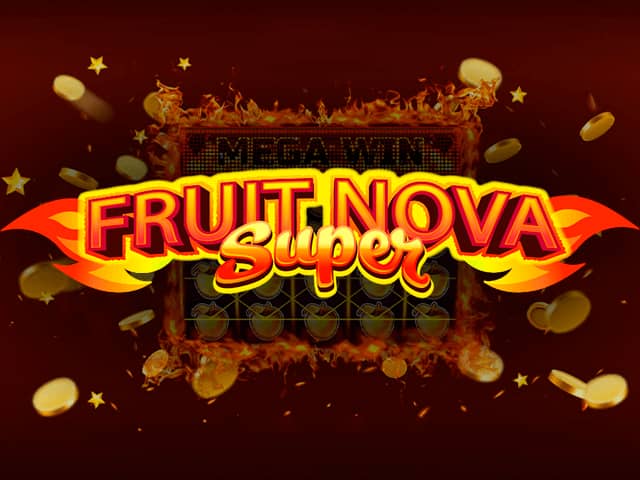 6. Fruit SuperNova by Evoplay
Evoplay's modern take on the classic fruit-themed slot machine is more about high-tech enhancements to the game's performance than features innovation.
Don't expect multiple features, bonuses, free spins or respins – because that is the beauty of this game! The gameplay of this title works exactly like the old-school one-armed bandit: hit the spin and get lucky!
No-fuss. No theatrics. But what works as an outstanding element for this title is the combination of mid-low volatility with a moderate hit rate and win exposure of x5,000. That's a jackpot worth betting on!
Enjoy the Classics for the Best of Juicy Fruity Rewards
When it comes to classic fruit slots, it means different things for different people.
While some relate to the fruit-themed titles, some relate to the actual old titles with 3×3 reels. Whatever it is for you, at the end of the day, classic slots are a lot about nostalgia, colours, fun and, of course, a straightforward winning potential.
So keeping all that in mind, we have created this list of six best slots that we think would satisfy anyone who is looking for a retro product. This list cannot be the ultimate opinion, but it is based on the experiences and reviews of prolific slot players, so if you find a title you have not already played, then go ahead, you won't regret the experience for sure! Enjoy the fruity rewards.