The huge rise in popularity of online casinos has meant that more people than ever before have had a chance to sample Las Vegas-style slots at home. The past and current lockdown situation definitely helped online slots to edge the physical casinos on popularity.
Which games should you look out for when you want to get this big casino experience without flying to Vegas?
A Brief History Of Slot Machines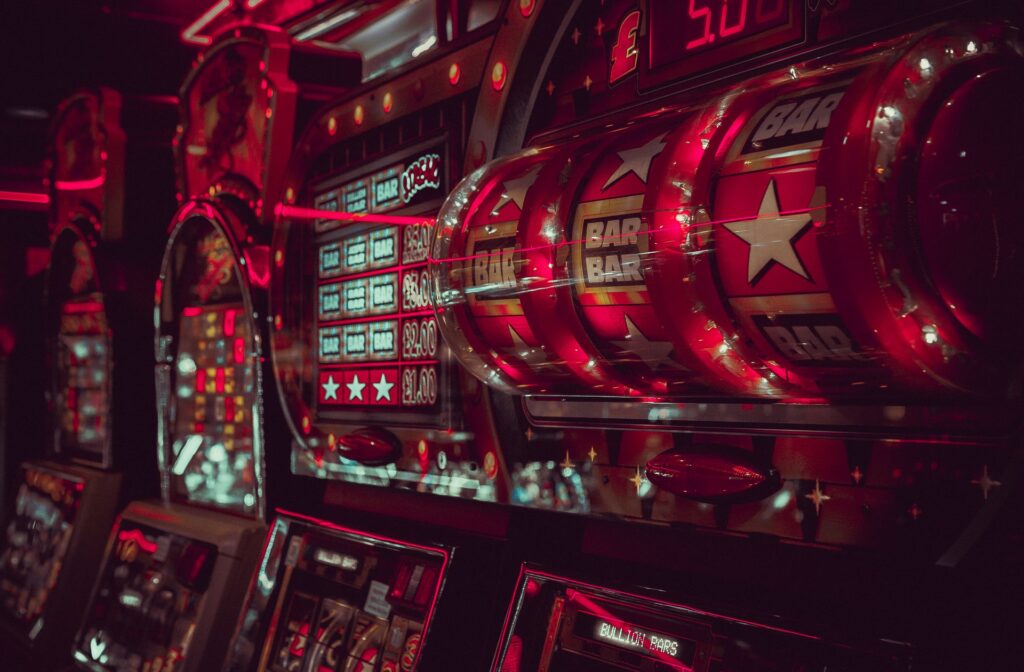 The gambling devices we know nowadays that are used by drop coins into a slot and pulling a handle came a long way since they first started. The first coin-operated machine appeared in 1880, although they were very rudimentary ones.
These, however, inspired American inventor Charles Fey to build the first-operated gambling machine in 1894. Charles, who was born in Bavaria, Germany, found this invention so popular that he quit his job and started making more units.
After that he developed the Card Bell and the Liberty Bell in 1899 that used horseshoes and bells as images to illustrate the reels. Nowadays, only 4 examples of the Liberty Bell still exist, due to the earthquake in San Francisco in 1906.
Restrictions in the following years stopped the slots to become accessible to everyone, except in Nevada, which made gambling legal again in 1931. That explains why Las Vegas Slot Machines are on a league of their own, as they had more time to develop and adapt to the player's needs and interests.
What Are Vegas Slots?
While there is no exact definition of what a Vegas slot is, most of us probably have a good idea of what this means. It is the kind of game that we can easily imagine playing in a big, luxurious casino in the gambling capital of the world. It can be on any of a wide number of themes, but it has to be fast and exciting to play.
Some online slots are based on the top games from Las Vegas, with a few tweaks made to adapt them to online play. Others have arrived directly to internet casinos but closely follow the style that have made the biggest Vegas slots so popular.
Da Vinci Diamonds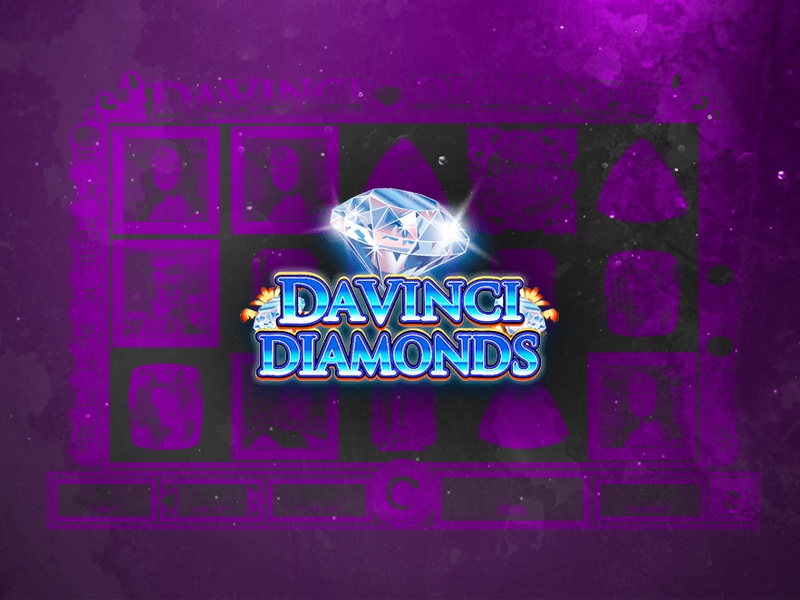 Perhaps the best example of a land-based slot machine going online, Da Vinci Diamonds brings together sparkling gems and the finest works of the artistic genius Leonardo da Vinci in one place. The online version is from the renowned developer IGT and it has proved to be a massive success.
The gameplay is similar to what you would expect from a slick, Vegas slot. There are five reels and three columns where you look to try and make winning combinations. The symbols include some of the artist's paintings like the Mona Lisa, as well as a selection of differently colored jewels.
Scatter and wild symbols are among the most important icons, as they trigger free spins and help to complete winning lines, respectively. Thanks to the success of this game, the developer has launched some spin-offs that introduce new features to the Da Vinci Diamonds theme.
Starburst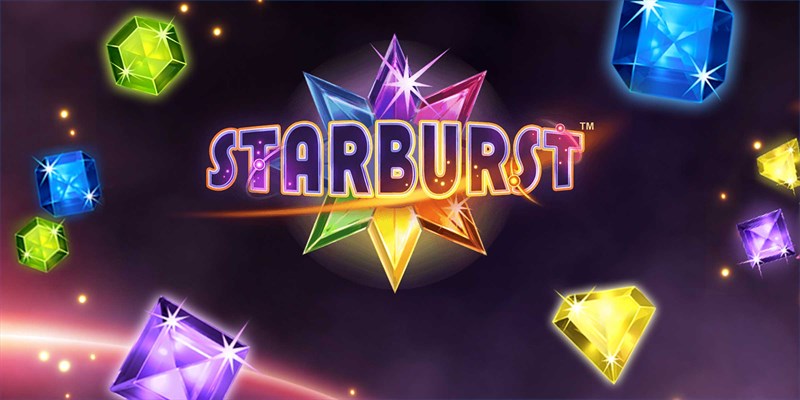 One of the other Vegas-style slots that has lit up the imagination of online players worldwide is Starburst. This title from NetEnt has become one of the most sought-after slots, thanks to a bold look and simple yet satisfying gameplay. It is an online-only slot that cleverly captures the excitement of a casino in Las Vegas.
Like Da Vinci Diamonds, Starburst features dazzling diamonds across its five reels. The features are simple but add to the excitement as well as increasing the chance of winning. Free spins and an expanding wild symbol are among the most important icons to look out for.
The simplicity of this slot is among its strongest points. It is also relatively low in volatility, which means that you are likely to get fairly regular wins with modest prizes, rather than having to wait a long time for bigger wins.
Raging Rhino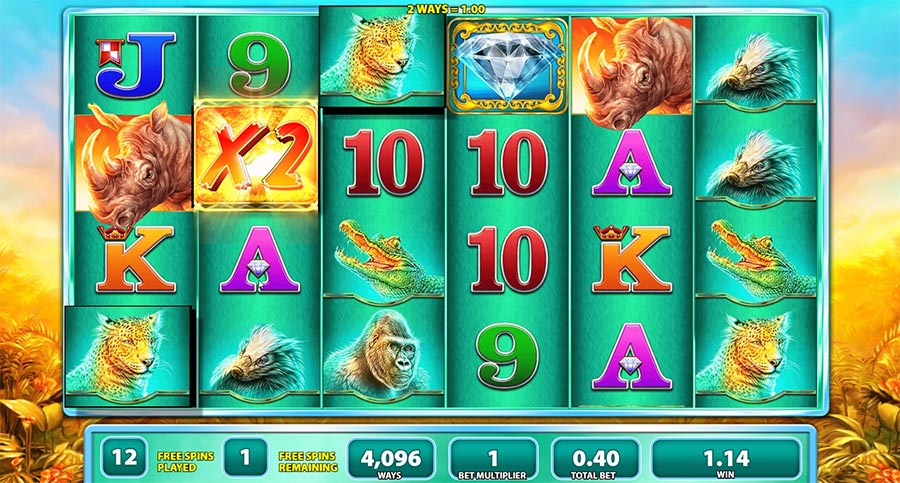 Apart from diamonds and other gems, wild animals are another popular type of slots theme in Vegas and the new slots releases online. We can see a good example with Raging Rhino, from WMS. This game transports you to an African savannah where beasts like crocodiles, gorillas, and leopards roam across the six reels.
It gives you 4,096 ways of creating a winning combination and it is the rhino that gives the slot's biggest wins. The action is fast and exciting, with the neat sound effects and the attractive images adding greatly to the atmosphere.
As with many of the best Vegas-style games, you can pick up a set of free spins by getting scatter symbols on the screen.
The use of a wild symbol is another worthwhile feature that allows you to create winning combinations even if one of the matching symbols is missing.
Mega Joker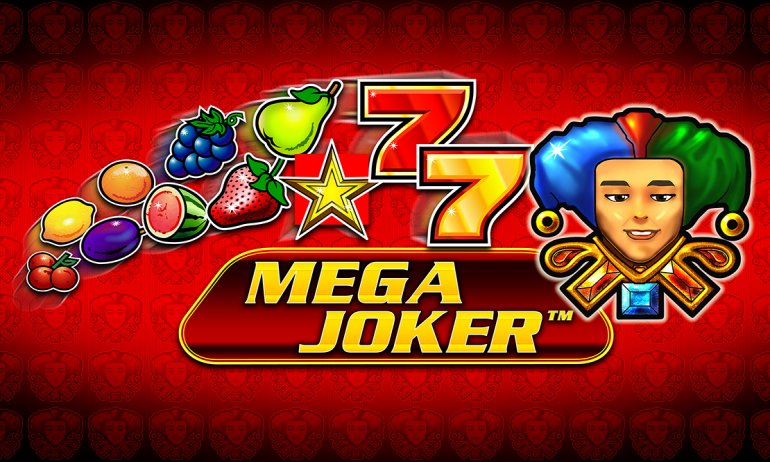 Another title from NetEnt, this slot machine was released in 2011 and is still one of the most famous slots from the company. It has an incredible 99% if you bet the maximum coin amount. MegaJoker is a 2×3 reel, 5-line, multiple coin slot, pretty easy to play and with a progressive jackpot.
It's a typical fruit game, where you can line up different fruits – cherries, watermelons, lemons, grapes – as well as the usual bells, treasure chests and the joker. There is also a Super Meter which doubles your chances of winning once you understand how it works. Transfer your winnings to the Super Meter carefully, drawing a strategy to increase your return rate.
This is one of the few classic slots where luck is not only the biggest factor involved, but it also requires certain skills and strategy. However, it does not have any bonus games or free spins. The minimum bet is $1.00 and the maximum is $10.
You can check out other Vegas style slot machines here: https://edge.twinspires.com/casino-news/the-best-vegas-style-slot-machines-to-play/
Remember to wage responsibly and never play more than what you can afford to spend. Enjoy the fun and adrenaline of Las Vegas slot machines online or in real life casinos.