Bitcoin faucets are slowly becoming a norm like mine, investing, or trading; they are not a well-known or popular method of amassing crypto, but they are the only option to get Cryptocurrencies for free. However, it gives small bitcoins to users who visit their website by making them place ads on their websites.
If you want to learn how to use bitcoin faucets, faucet claims, and earn money, then you are in the right place.
What are Bitcoin Faucets?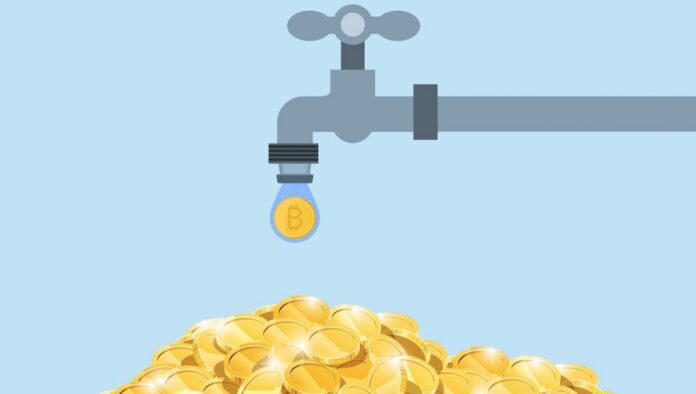 Bitcoin faucets are websites that generate free bitcoins, you earn these bitcoins entirely free, but you have to complete small tasks, including solving a captcha, watching ads videos, and playing games.
Unfortunately, these bitcoins are only gained in small bits and may take time to accumulate into a substantial amount before you can proceed to the faucet claim. The rewards are made available at specific time intervals.
How To Make Money From Bitcoin Faucets?
You may wonder why these sites give out free bitcoins. There are two reasons.
They are trying to create awareness about Bitcoin.
These sites make money from those tasks.
If you guessed that the main reason is that they make money from it, then you got it right, but the main question here is, how can you make money from these faucets?
Though several deceitful sites would position their ads so that you will accidentally click the ad instead of the 'faucet claim' button, here's how you make money and free Cryptocurrency from Bitcoin faucets.
Referral Commission System
Faucets sites will let you gain a percentage of the Bitcoins given to the visitors or persons you brought to their site using a generated referral link unique to each earner.
Advertisements
Owners of the sites place an advertisement on their sites and make you watch the ads. The more ads you watch per stipulated time equals the number of bitcoins you earn.
Solve Captcha
Most advertisements are done inside a captcha. Take time to solve these captchas as much as you can, and you will be earning lots and lots of bitcoin at the end of the solving. Site owners create captchas to keep out robots and automated machines from getting free bitcoins.
Spend More Time on The Site
The more time you spend on the bitcoin faucet sites, the more you earn. The trick is to dedicate more time to the sites solving problems, watching ads, and completing tasks. As you do so, the free bitcoins begin to stack or accumulate gradually, and with time, you have gathered enough to withdraw and start trading Crypto.
How Does a Bitcoin Faucet Work?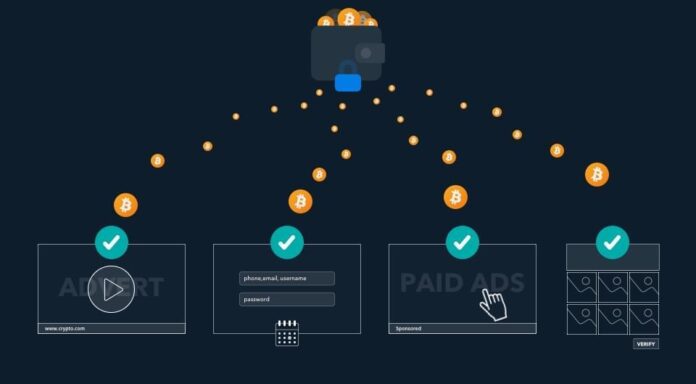 Companies create bitcoin faucets to maximize their revenue and gain profits; they place ads on the site and try to generate traffic by letting visitors who have access to these ads earn money. They create traffic on their pages by sending their ads to different advertisement networks, and the amount of traffic generates significant revenue on the sites.
Advertisers often give users a small amount of cryptocurrency in exchange for them watching their advertising.
Although the rewards are not just limited to ads, they can be games, captchas, and mathematical problems; after completing these tasks, viewers can go to the faucet claim to get the reward.
How To Use Bitcoin Faucets?
Using a bitcoin faucet is quite simple. When you visit a faucet website, you enter your bitcoin wallet address or email address, as the case may be, after which you click on enter. Immediately, a timer will start counting the time spent on the site. Even though every bitcoin faucet site has a different interface, most sites follow the same steps.
When you've spent the required time on the site, you can click on the 'faucet claim' or a similar one. You will have to prove you are human by solving some captchas or mathematical problems (this is in place to prevent automated machines from claiming rewards). After all these, your reward will be credited immediately or after the designated period.
The Idea of bitcoin faucets was mainly to create awareness about cryptocurrencies. Still, they have completely evolved into a very advanced platform with a unique and innovative business model never seen before.
Even though bitcoin faucets have not gained the popularity it deserves and still have a long way to go, if you are free and interested in earning some free bitcoins, you can go to any of your favorite faucet sites and make some free pocket change.
Important Tips for Claiming Bitcoin Faucets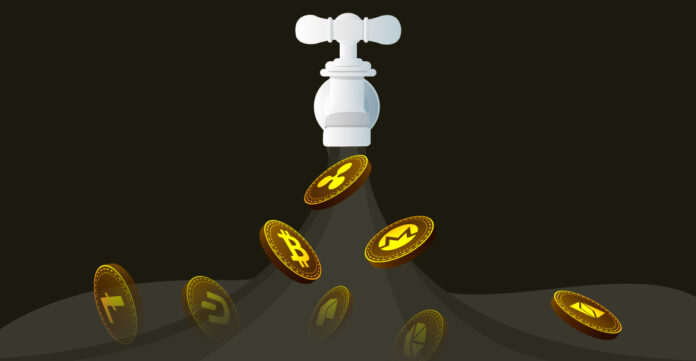 One of the most important tips is to use trusted applications and websites for claiming faucets. Many people fall victim to fraudulent apps or websites which look like legitimate ones but are actually run by scammers. Make sure to do your research before using any service. Investigate reviews from other users to determine if the website you're using is reliable or not.
Another tip is to set yourself a limit on how much you can claim from a Bitcoin faucet every day. This will help ensure that you don't get too greedy and end up spending more than what you can afford on faucets. You should also be wary of investing too much time in this activity as it has very little returns in the long run.
You should also make sure that any website or app that you use supports secure transactions so as to protect your personal information (such as your bitcoin address). Furthermore, always double-check that all transaction fees associated with claiming faucets are clear before proceeding with any claims as well as making sure there aren't any hidden charges associated with claiming rewards from faucets.
Conclusion
In conclusion, Bitcoin Faucets can be a great way to make some extra money, but it is important to approach them with caution and knowledge. By understanding the risks and rewards involved, as well as following important tips when claiming Bitcoin Faucets such as using trusted websites or apps, setting time/claim limits and double-checking transaction fees, you can ensure that you receive the most out of your faucet claiming experience.