Are you a big basketball fan? If so, do you know who you're going to bet your money on in 2023?! If you love to follow basketball and watch most games on your phone or your TV, this article is for you! All the fans are probably wondering – how long will Kevin Durant continue to play for the Brooklyn Nets? Can Nikola win MVP for an unprecedented third consecutive season? And lastly – how can LeBron James contribute to the Lakers' turnaround? If all of this is going around in your head, sit back and relax! Why? Because we have the answers to all of your questions! Here is what's going to go down in 2023, and here is how you should act & bet!
Predicting 2022-23 NBA Season: Who are the Favorites now?
1. Lakers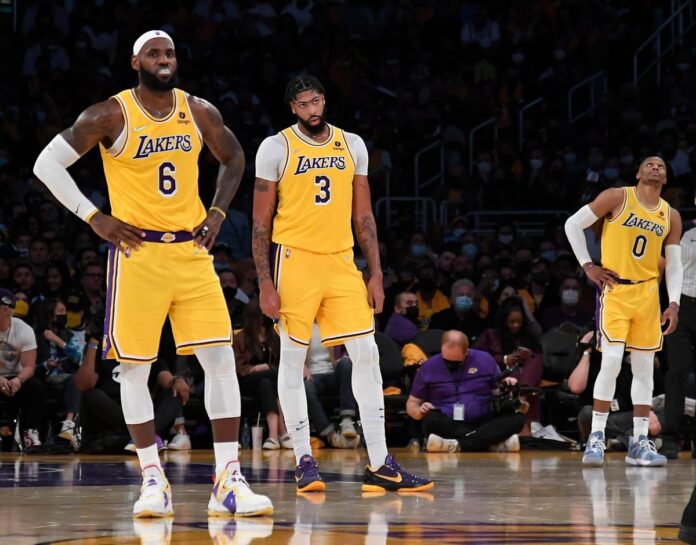 Prior to the start of the season, the two most likely issues for the Lakers would have been a lack of a proper shooting technique and the likelihood that Anthony Davis would sustain an injury that would sideline him for an extended period. If all of these were to be avoided, they might make an impressive comeback. Despite being fan favorites, the Lakers have had a difficult season this year.
With Davis gone, Los Angeles's long-distance shooting has deteriorated.
If we were you, we would not yet bet on them, but we would consider some other options.
On the other hand: Is Lebron James on his own?
Honestly, James made a mistake by signing a new contract with the Lakers. James was not interested in the guaranteed money. Los Angeles lacked the means and flexibility to make James the focal point of a championship contender (at least this season). Can he make the right moves and justify that sum of money? If this does not occur, can the Lakers begin the '23 season with James, Anthony Davis, and anybody else? If Los Angeles is unable to attract high-priced free agents this offseason, is there another option if trading James would require courage?
2. 76ers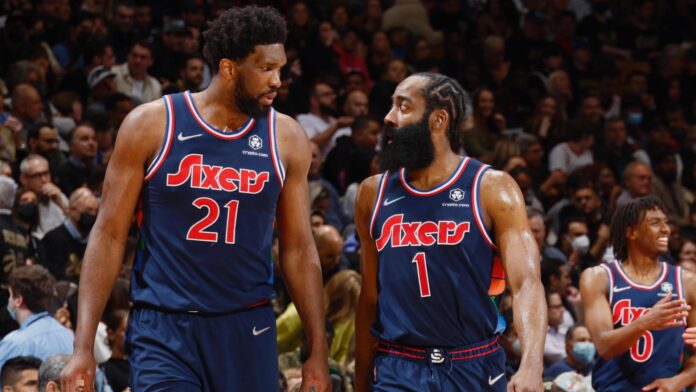 The new starting five for the Philadelphia 76ers have an abundance of talent and complement each other in ways the city hasn't seen in a long time, making them a refreshment for anyone watching the game. This season, the Philadelphia group will focus on daring and audacious acts.
James Harden, Joel Embiid, Tyreke Maxey, and Tobias Harris outscored opponents by 17.6 points per 100 possessions in 464 minutes last season.
The Harden-Embiid pick-and-roll is their setup and knockout punch (it produced 1.25 points per possession last season, ranking best among 26 tandems that ran at least 600 pick-and-rolls together, per Second Spectrum), but it is not their only option.
Harris can punish smaller defenders and remind opponents who are overly focused on the first three options that he came close to joining the 50/40/90 club a year ago.
3. Pistons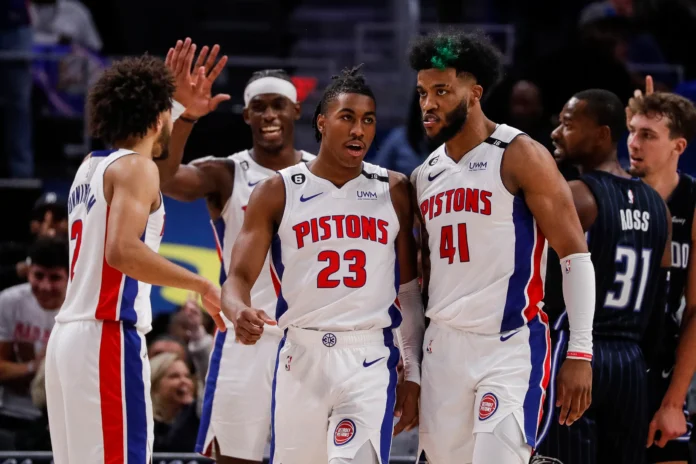 While both the Celtics and Cavaliers are vying for the Eastern Conference championship, it would be prudent for the Pistons to become aggressive and in good shape. With Cade Cunningham out for the remainder of the season, the Detroit Lions are likely to provide significant playing time to rookie Jaden Ivey and the constantly improving Killian Hayes if they are granted the first overall pick. With Isaiah Stewart, Saddiq Bey (who has been mentioned in trade rumors), the league's youngest player and one with a promising future in Jalen Duren, and Victor Wembanyama, they do have a shot. Winning one NBA Championship means you were great—for one season. Winning two in a row allows you to set an example for future players. So when the Pistons beat the Portland Trailblazers in the 1990 Finals, they truly made history. Can they stay remembered this year?
4. Atlanta Hawks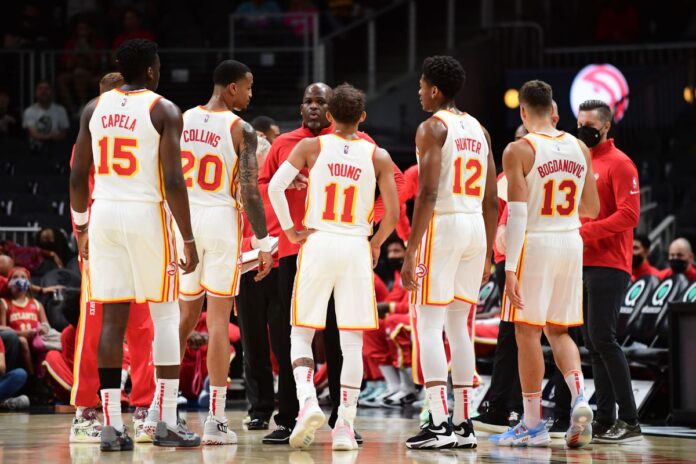 De'Andre Hunter resembles a younger Kawhi Leonard if you squint, and his playing technique is also superb. The dynamic and promising frontcourt is the reason why this club may surprise you this season.
According to a multitude of experts, the Hawks should force more turnovers on opening night, and Onyeka Okongwu should be healthy and in his best shape – flourishing! When Okongwu played, the Hawks' defense ranked in the top seven. Atlanta improved last year, but they will not return to the conference finals. If this offense works well for Young, Hunter, Murray, Okongwu, and even Jalen Johnson, the Hawks could be better than the year before. The team won its only championship in 1958, which is interesting when compared to the Boston Celtics and Los Angeles Lakers as they are tied for the most NBA championships; they have 17 titles apiece. However, this just goes to show you that they have a heart and that they will continue fighting.
Predictions for some teams & games: what you can expect
A) Boston VS 76rs 4-2
B) Brooklyn Nets VS Milwaukee Bucks 4-3
C) Memphis Grizzlies VS Golden State Warriors 4-3
D) New Orleans Pelicans VS Denver Nuggets 4-3
E) Boston Celtics VS Brooklyn Nets
F) Memphis Grizzlies VS New Orleans Pelicans 4-2
Where to bet & be safe and sure?
In the end, do you want to bet on your favorite team and try to win some money? If you love to follow sports – why not show it with the right approach? In fact, with the right bookie, everything is possible – wouldn't you agree?! This is why you should check out and take a close look at Asianbookie Bandar Bola, as well as their predictions. This bookie has the right knowledge and insight which will leave you impressed & satisfied. Not only that, but you can also make bets online for any game that you like and love, or play casino games and slots! Enjoy the best odds, along with variety and an insane amount of options that will satisfy every true player. Anyone can give it a go; doesn't matter if you are a rookie or a newbie.