It's unbearable to sit still, twiddling your thumbs while waiting for the time to pass. Be it school, work or home, we all get bored with nothing sometimes. As well as face situations when we have to kill some time. Luckily, there is one thing you can do: get entertained by video adventures.
There is a vortex of quick fun games to play online. With such endless choices, it's hard to pick something in particular. We've analyzed a few options and compiled a special list of worthy titles and websites. They're lightweight and require no commitment from you. Free of charge, they will be a perfect pill from boredom to any age group. Relieve stress and learn new skills by completing digital challenges.
Where to Find Fun Games to Play When Bored?
1. The Bored Button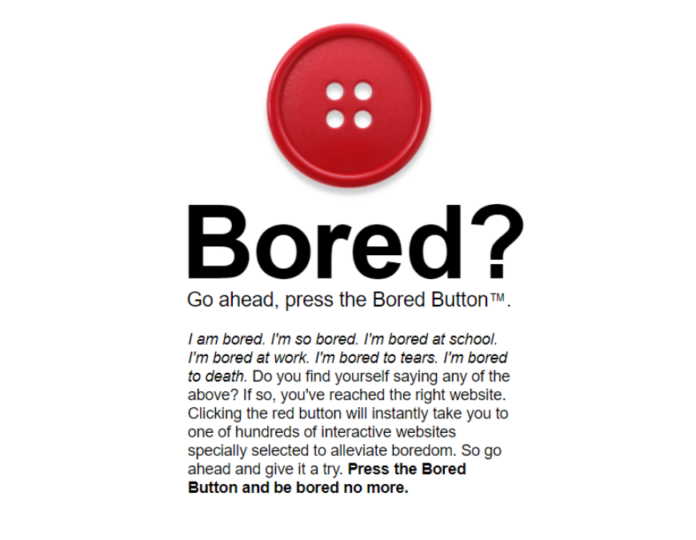 The Bored Button is a special platform with an endless well of toys that is easy to play. If you click the red button, you'll be offered a random adventure. For example, Age Geek will tell you what achievements other people had by your age. Crazy Card Tricks will blow your mind away. There are all kinds of challenges that seem to make no sense. Such as holding a white-and-black button for as long as you can. Everything is better than just sitting and doing nothing.
There are hundreds of other web activities to enjoy on your computer or smartphone. Randomized algorithms make sure you get something new each time you order fun. Get primed for lots of things to do at your desktop!
2. Kevin Games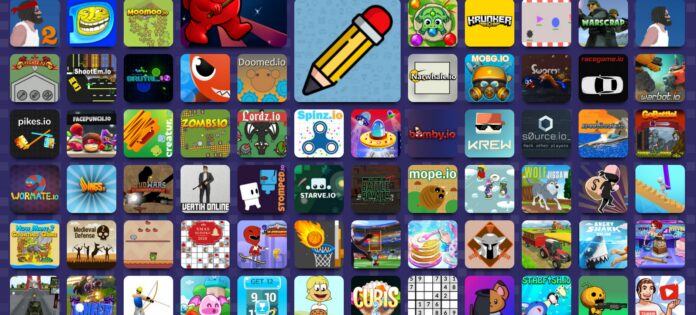 If you have nothing to do, you need to shake up. The best way is to experience fear and launch an adrenaline rush on Kevin Games. Get properly scared by one of the classics like FNAF or Poppy Granny Playtime. Try something new, with hair-rising screamers and creepy surroundings. If you have troubles with your nerves, it's better to select something more peaceful. And in case you think nothing can frighten you, give these horrors a chance. They'll prove you wrong!
3. 1001 Games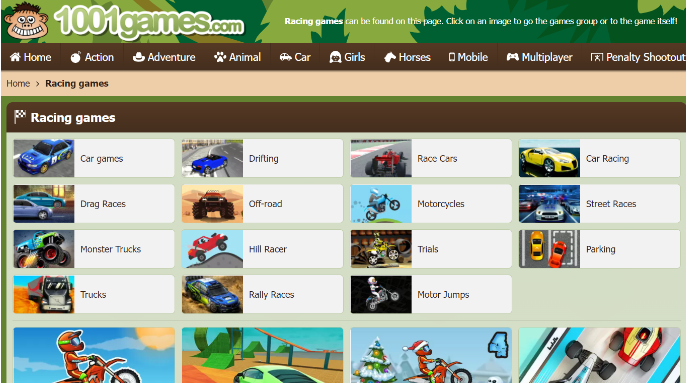 Are you a fan of racing? Even if you've never driven a digital vehicle, you'll like these adventures. 1001 Games offers all types of racing challenges from mind-blowing bike extreme to parking simulators. Control super fast speeders, huge tracks or cartoonish cars. There are thousands of small options to choose for PCs, laptops or smartphones. They're all conveniently grouped and tagged free for users to explore.
Pick a journey and tap on it to launch it. You won't have to download anything. Everything is playable if you have an Internet connection and a browser. It's cool to kill some time with digital toys that are easy to access.
4. Geo Guessr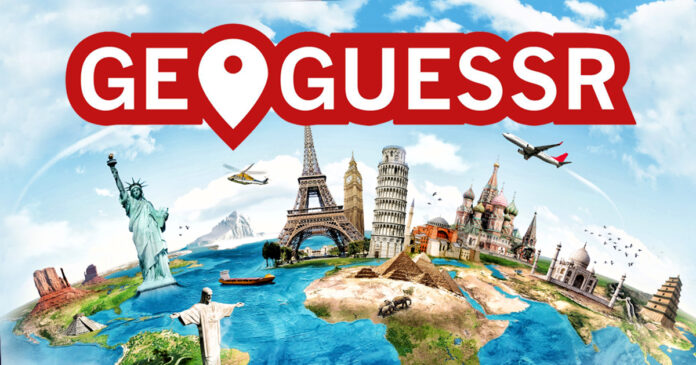 Can you understand where you are by just a photo? In Geo Guessr entertaining adventure, you can walk and look around for clues. Pick different categories: famous places, countries, etc. The most difficult part is to find your exact location on the map. Tapping on the state or city is not enough. Try to identify the right address as precisely as you can!
Play alone and earn XP to get higher titles. Or enjoy the challenge with friends and set time limitations. You'll need to register first to get access to the platform. Don't worry, the process takes a couple of seconds.
5. The Mugshot Game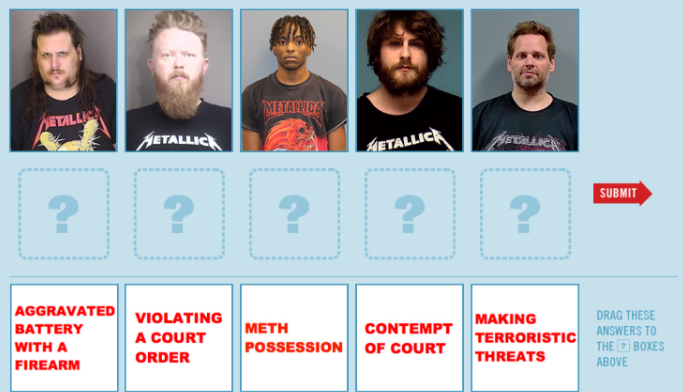 Want to become a detective? Let's test your hunch skills in The Mugshot Game. You'll get an array of people that are charged with different crimes. Match the photos with the right conviction and see if your intuition is strong. It's among the best fun games to play when bored.
This short toy teaches us that the outlook can be deceitful. An innocent-looking female may commit auto theft. While a man with a kind face may be a family tyrant. Pay attention to details, their posture and minor evidence.
6. Akinator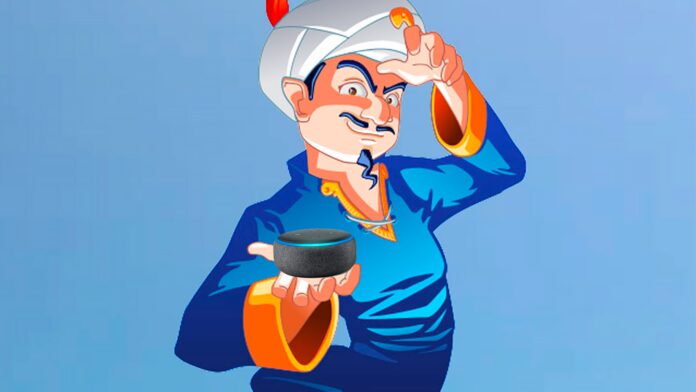 Do you have nothing to do while sitting down in the office or class? Try Akinator. It's a clever genie who knows everything. The mechanics are simple: think of a character from books, movies or real life. The creature will start asking yes/no questions to guess it. How long will it take Akinator to land at the right answer? Come up with a character that's hard to identify. And see if the genie nails it.
The interesting title works in over 15 languages. It's a great tool to relax from monotonous tasks. Besides, it's quiet, so one can launch it secretly when it's not allowed! Just make sure you follow what's going on around you.
7. Mouse Breaker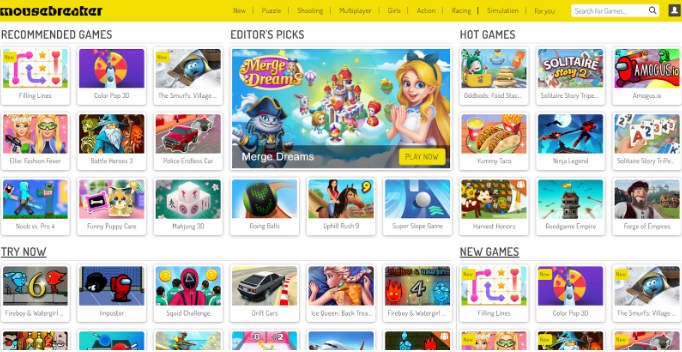 The best stress-relievers are casual adventures where you just tap to progress. From producing infinite cookies to generating precious bitcoins by clicking on the screen. Some of these really cool little webgames keep creating more items when you're offline. It's a pleasure when everything works without you!
There are over 100 options for super fun entertainment on Mouse Breaker. All are free and available without installation. With such a variety, both adults and kids will find something to their liking.
8. Find the Invisible Cow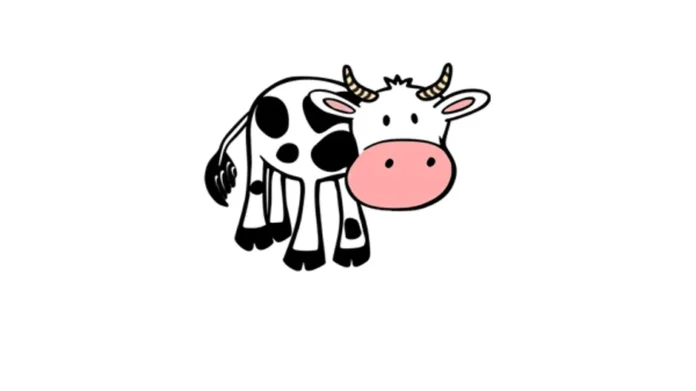 Are you bored of ordinary games? Do you have no idea what to play? If you're longing for a weird activity, then try to Find the Invisible Cow. It's hidden on a plain white field, with no clue showing where it is.
The only thing that will help you is your hearing. When you launch the challenge, a male voice starts repeating the word Cow. Move your mouse over the screen. The closer you get to the target, the louder and more frequent it gets. When you find the right spot, the cursor changes, and you can click for the funny animal to appear. Turn on the Expert Mode. It'll make the rounds more difficult, with no tips from the cursor. The entire process is anything but boring.
9. Kanye Zone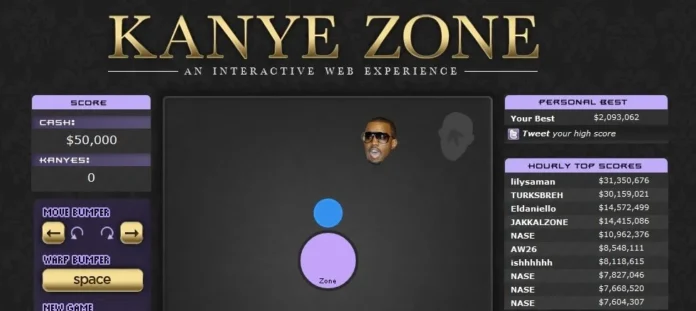 Based on a famous song by Kanye West, the title is addictive. It has 3 elements:
A pink zone in the middle
A blue circle near it
The singer's head
The latter is flying around, bouncing off the borders. Your goal is to move the blue circle around the pink zone. Hit the head and make sure it doesn't cross the prohibited area. Get virtual cash for successful blows. Earn as much as you can and compare your results with other players. Is Kanye Zone a time waster? Of course, it is! But it'll definitely cure your boredom for good!
10. Solitaire Bliss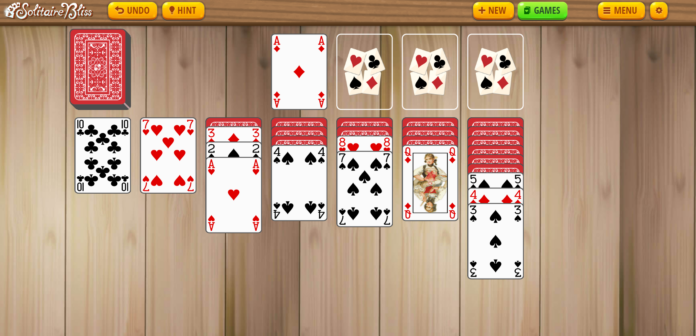 SolitaireBliss.com offers players the chance to explore 28 variants of 10 classic solitaire games. There are games like Klondike, Pyramid Solitaire, FreeCell, and even memory! If you're bored, just scroll through all the game options and check out some of the unique features of the site, like unlimited hints to get you through a tough game.
11. Hearts.land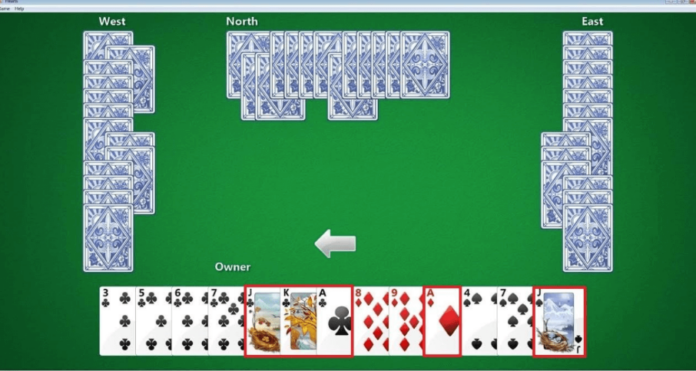 There's no need to track down three other people to play a game of hearts anymore. Instead, you can just go to Hearts.land and enter your name to start playing. There are two modes – single-player and multiplayer – so you can decide how you want to play. Whether you're new to hearts or a seasoned player, this website gives you the chance to play at all different difficulty levels.
12. Cribbage Online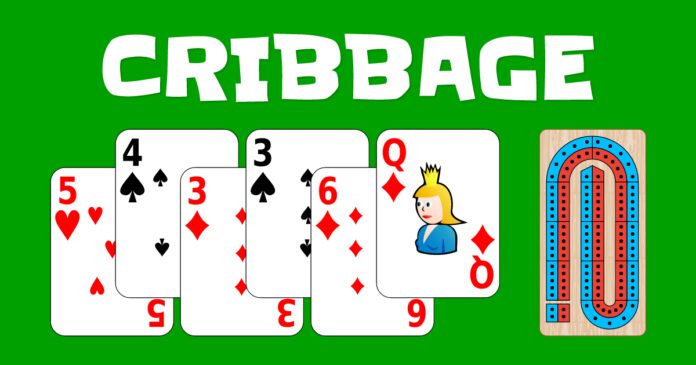 Cribbage is a fun game but it can be hard to track down a good cribbage board and a deck of cards, not to mention another willing player. However, now you can play cribbage online at Cribbage-online.net for free. Set your difficulty level and work on your techniques and strategies so the next time you are playing a friend in-person you'll be ready to beat them.
Pass the Time with Use
These are only a few online games to play when bored. There are more journeys to quickly live through. If the picks above are not enough, find something else yourself. Focus on the genres you like to get a better virtual experience.
The gaming industry is not standing still. New technologies and trends change the standards of digital adventures. As a result, developers produce better titles to entertain their users. If you want to stay in the know of gaming advancements, check out this article.