The extinction of print media can be marked by the advent of social media and online printing services. With the decreasing consumer attention span, marketers are ending print media avenues. However, people today are craving print media engagement in contrast to all the time spent online. You can easily prove that print media would live for another century due to its trustworthiness by the demographics, ease of engagement with the target market, and powerful return on investment. Thus, the importance of booklet media is increasing.
Booklets are small-sized books with relatively fewer pages and compact dimensions compared to life-sized books. UNESCO defines booklets as those print media with a minimum number of 5 pages and a maximum of 48 pages with the cover page included. Whether educationally themed or with a compact manual design, booklets can be easily made using unique custom-made templates. Read on to learn how you can make one of your own!
1. Determine The Intention And The Target Audience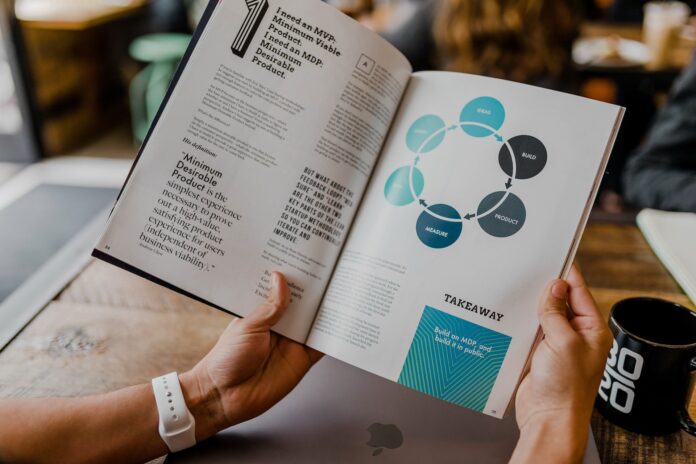 Every creation requires a pre-production step. In this case, it is finding out your target audience. When in the booklet creation process, it is essential to have an intention and a target audience. Determining these aspects can put you at ease with the hold of the direction it gives. Asking yourself questions like the following can help you get started:
What is the booklet for?
What are you trying to achieve through these publications?
Who is your target audience?
Knowing who you are writing for will create a better understanding of what the content must include. This can better be understood through an example. Suppose your booklet's primary target audience is gaining new investors and creditors. In that case, you should start with a detailed introduction of your company's mission and vision, followed by what its products and services are like and subsequent profits to prove its sustainability in the long run. However, a customer-focused booklet must have service-driven content to drive new clients into the market.
2. Brainstorm Ideas And Collect Data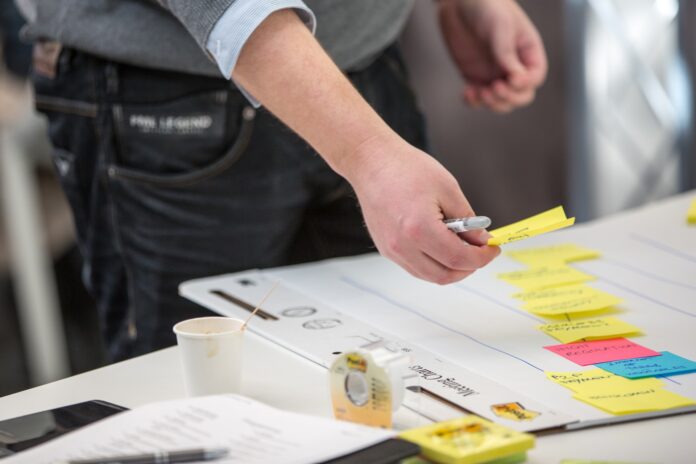 Knowing your intentions can spontaneously sprout unique and creative ideas that accurately represent your business and services. Hence the next step- collecting relevant content through brainstorming. Bear in mind that booklets are the vehicle for driving your business further down the success road, so the content must appeal to the right demographic. This can be done efficiently using imagery and visual aesthetics.
Many businesses often misunderstand the role of images. However, images play a colossal role in creating a brand visualisation, framing clarity, and stimulating the readers' psychology. Make sure you tell a compelling story through your booklets and think organically. By combining the elements of logistics and emotion, you can capture the readers' eyes and make them yearn to read further.
3. Organise And Design Your Content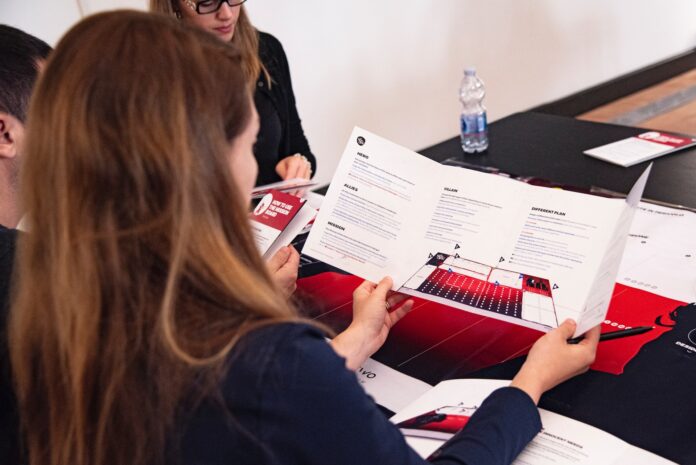 Once you have the content down, the next thing you have to worry about is the formatting and organisation. There are a plethora of factors to consider when it comes to designing and laying out your content in an organised form. It depends not only on the project's intention but also on the target audience, brand theme, and colour interplays.
Most online printing services have several pre-made templates which can be tweaked for customization. For instance, you may be working on a newsletter booklet for your corporation, characterised by multiple columns with little imagery. Specific booklets targeted towards investors have a lot of graphs with interpretable numbers, while those targeted towards domestic consumers need more external visual appeal.
The exemplary online printing service provides a wide range of customizable templates to work with for any project for an affordable cost. By printing remotely, your business can keep track of other crucial areas without worrying about printing accuracy, and the requirements are tailored to your specifications. To learn more about the best online printing services, find here.
4. Choose Your Binding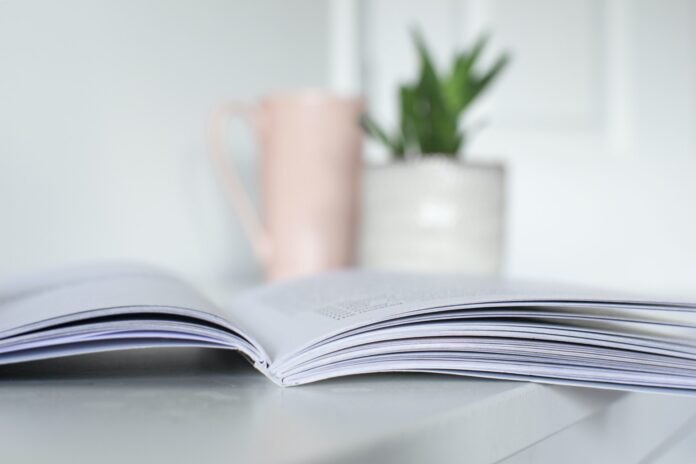 There are many binding options out there, making choosing the right one even more pesky of a job. Not only does the binding affect the book's layout, but it also determines its durability and ease of storage for your target audience and the book's intention. Look at the following binding options, for instance:
Open flat binding: These types of stitched-up binding are commonly used for recipe booklets which are required to have a flat-open binding so that they can easily be placed on the countertop.
Saddle stitching: On the other hand, saddle stitching is a budget-friendlier option that prevents the booklet from opening flat. As it replaces stitches with staples, the booklets that use saddle stitching often have lower page counts.
Wire binding: Another option is to wire bind your booklets, which can pose a severe obstacle to storage thickness. Another aspect to worry about in this binding type is that you must pre-determine your margin lengths. Smaller margins can erase your content because wire binding requires hole-punching and coil insertions. However, they are perfect when you need to rearrange your pages or tear some away.
Perfect binding: These are the most commonly found bindings that bind paperbacks. While these booklets can't stay flat when open, they are highly budget-friendly. They are also referred to as thermally activated binding. However, it might not be as perfect regarding durability and may demand resin glue.
Discussing these printing options with your online printing service can help you get quality advice for your booklet type.
Conclusion
Booklet printing services are your one-stop solution for quality assistance and efficient time utilisation. Outsourcing your printing has proven to be a cost-friendly yet personalised methodology to bring your booklets and various print media to life. You will be given a wide range of brochure templates to work with, and your booklets will also end with a professional touch.
Rest assured, your booklets will be in safe hands, with easy tracking and timely delivery. The printing designs and layout steps are made extremely simple and smooth. Designing print media is the hype at the moment, where all you have to do is tweak and align to the preferred template choice. With easy visualisation, there will be zero chance of mishaps.