Even those people who take care of their health and get all the items and devices to work comfortably and to live in a less stressful, safer, and more convenient environment, don't pay a lot of attention to such an item as an automated bed. However, this piece, if you buy a quality one, can change the way you sleep forever. The piece can be adjusted in a way to allow you to sleep in the most comfortable and healthiest position.
A top quality automated bed (for more information click here), can solve many health-related issues such as:
Sleep apnea and snoring -It will either eliminate sleep apnea or snoring or minimize it.
It alleviates adic reflux and reduces heartburn.
It reduces or eliminates completely the pains in the neck and back.
It improves the blood circulation and prevents the development of cardiovascular diseases.
It improves the sleep quality in general because you get rid of all those unpleasant sensations that wake you in the middle of the night. Also, it enables you to have proper rest and feel fresh and active in the morning.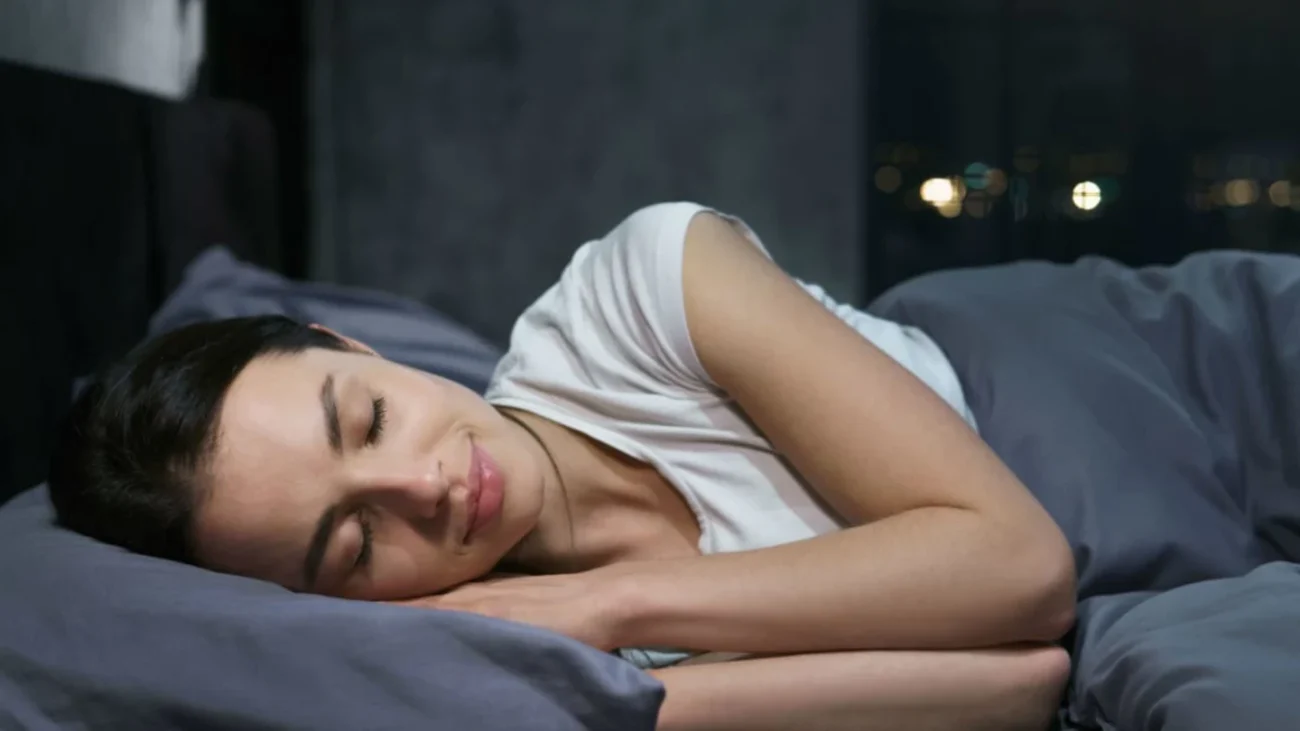 Along with the comfort and therapeutic effect, you can count on the following benefits:
Head and leg adjustment for maximum comfort in any position.
Programmable positions, the number depends on the bed model.
An anti-snore feature.
A zero gravity feature.
A wireless remote for the best experience.
A battery lock wire in case of a power outage.
A bluetooth donge for smartphone applications.
Under bed lighting.
A massage function.
A good and reliable manufacturer understands that an automated bed is not a common device. In most families, it has never been used. That's why a company that is confident in its products offers some trial period. In the case of Progressive Bed, the company gives you an opportunity to test your automated bed for 100 nights. After that, you can make the final decision of whether you like it and want to keep it, or you prefer to change back to your ordinary bed.
You Might Need to Get a Mattress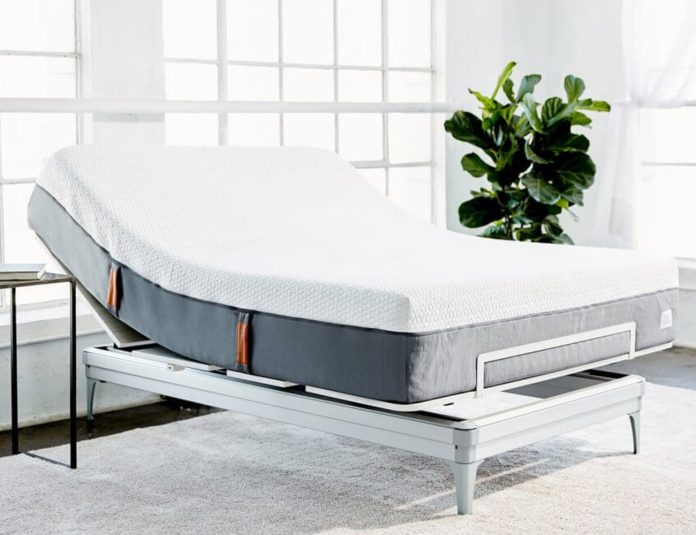 If you are considering getting an adjustable bed, check whether the mattress you have is suitable. Not every mattress can be used with an adjustable bed. So, if you have a thin memory foam mattress, you can use it. However, if you use a thick mattress, consider getting a new one. With Drift Elite beds, special mattresses are needed.
An Automatic Bed Is not the Only Thing You Can Improve
Getting an automatic bed isn't the only thing you can fix in your home to make your life more comfortable. You may want to move on with fixing your home and making it more comfortable by purchasing more automated devices.
Get an Automated Desk to Add Comfort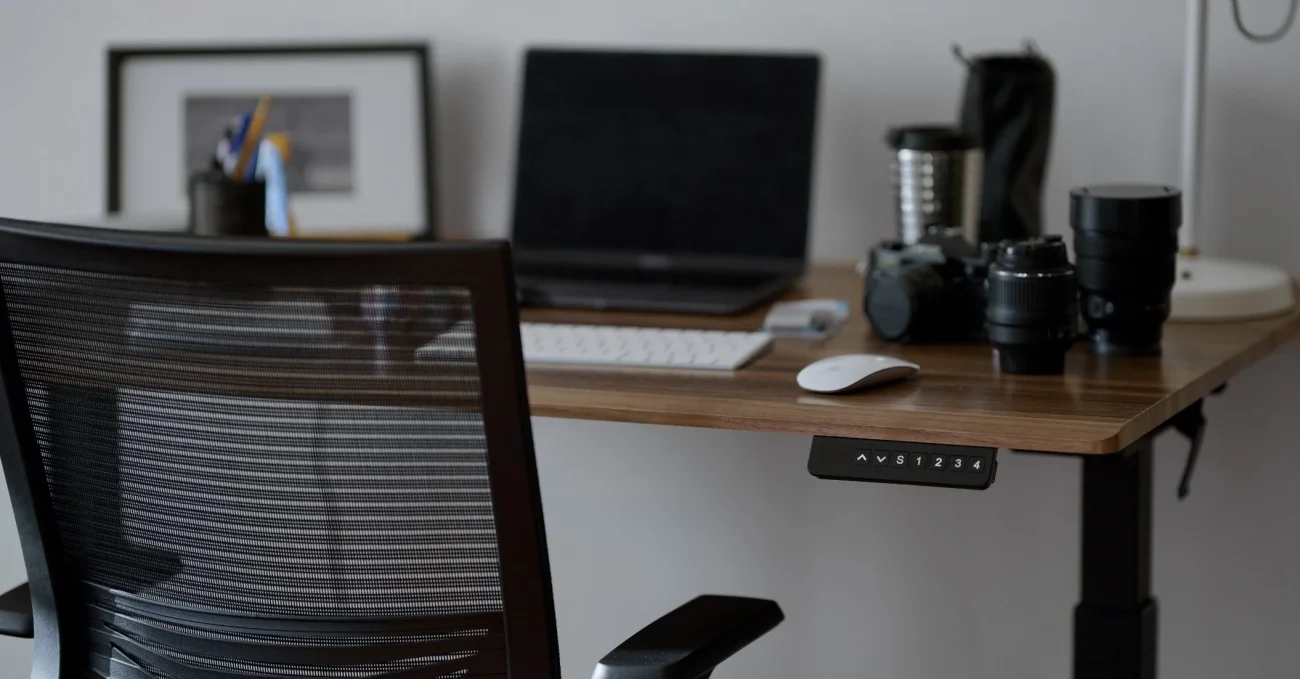 Now, when you have taken care of your sleep, it is time to move on and innovate your working place. Getting an automated desk is the first thing to do.
An automated desk will perfectly complement any of your automation projects. This item, if selected and adjusted properly, can facilitate not only your working life but have a significant beneficial impact on your health:
It reduces weight gain and helps to prevent obesity and connected problems such as diabetes and cardiovascular diseases.
It helps to eliminate migraines, pains in the back and neck by enabling you to stretch and change a position while working.
It eliminates physical discomfort that is usually caused by prolonged sitting and improves your mood and productivity.
However, you can count on this plethora of benefits only if you choose your desk carefully. It shall be compliant with all the basic requirements, additionally, you can add as many of your own requirements as you want.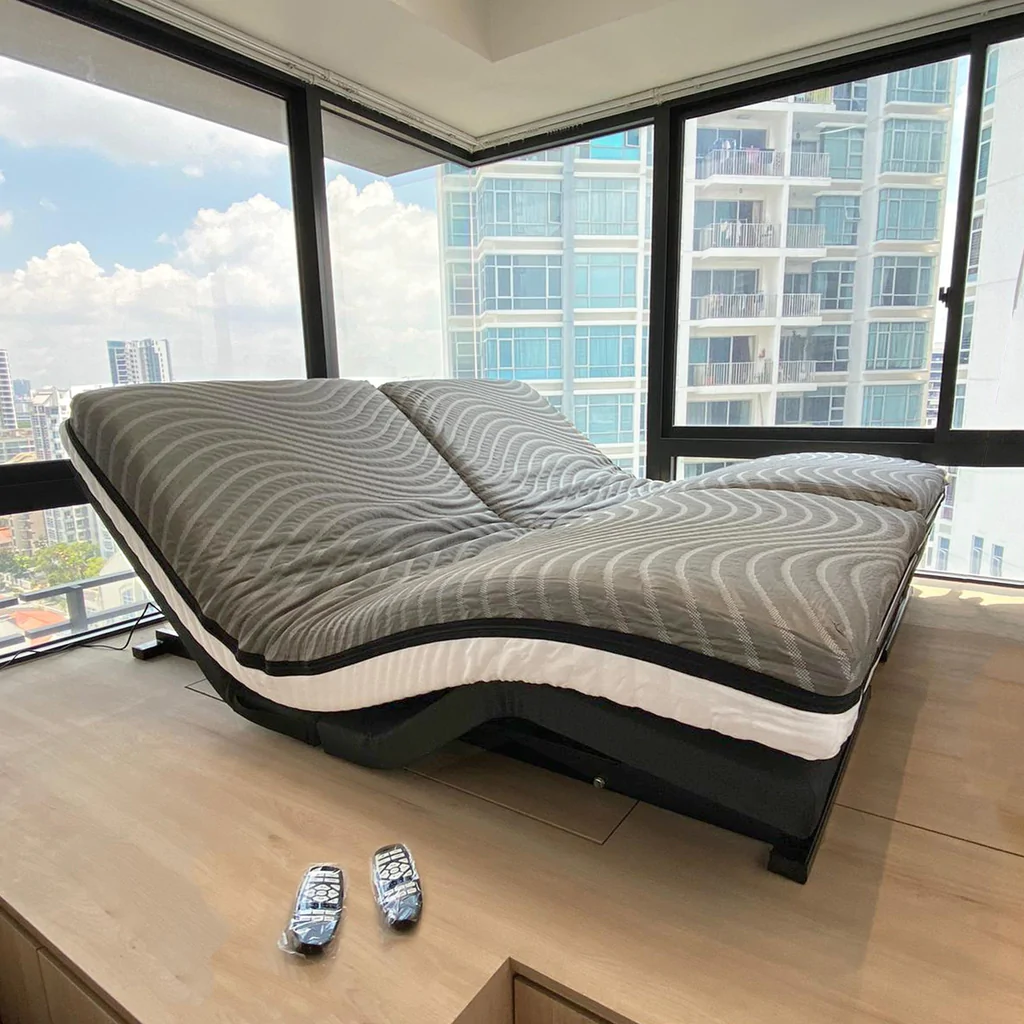 It shall not generate excessive noise. If you want to run out of the room every time you are lowering or lifting the desk, we recommend you choose a different option.
The top upper and lower positions shall be reasonable to enable working at a desk. If they are exceeded, it is not a big matter. However, check that the top position is not too low, and vice versa, the low position shall enable you to sit comfortably in your chair working.
The lifting power is another feature that cannot be ignored. Typically, a desk is expected to manage the basic office equipment such as a computer, a printer, a CPU if you use it. If you are a gamer or if you have specific requirements to the lifting power of your device, ensure you check it before buying the item. The best way to do so is to contact the customer support of the company from which you are going to make a purchase. They will calculate whether the selected desk is able to handle the needed items, or they may recommend a different model or provide valuable advice on what components can be changed to make the item comply with your requirements.
Material also matters. If you want your desk to look luxurious and are willing to pay for it, consider making a desk top from wood. It needs special care though.
Another option that looks not worse but requires less care and is much cheaper is MDF. This material is durable, lightweight, and it is preferred by the majority of furniture manufacturers. Moreover, the variety of colours is impressive.
Now, when the desk is selected, you can get the needed accessories, an ergonomic chair if you still don't have one, and an ergonomic carpet.
Bottom Line
We have checked just two automated devices that can change your life immensely. There are many more of them, and the available items can be complemented with your own ideas. Get a couple of top-quality linear actuators, purchase or order other components or use those that are avaiable in your home, and turn your house into an automated hub. If you are wondering what you can do, check online. There are plenty of ideas that will amaze you and are easy to implement.