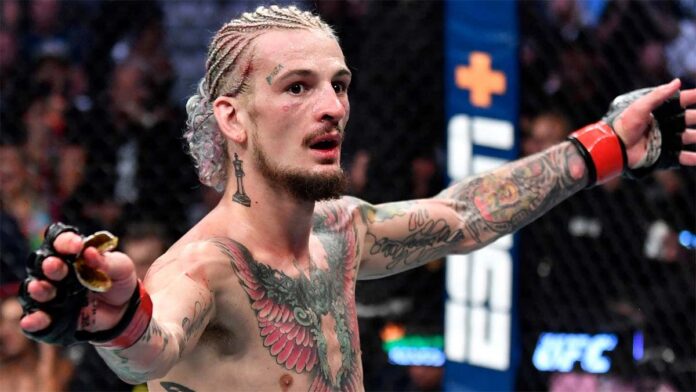 Throughout history, the importance of being crowned as the champion in combat sports have resonated deeply with individuals and societies alike. From the ancient gladiators of Rome to the modern-day warriors of the Octagon, the pursuit of victory has captivated the human spirit.
In the world of combat sports, few accolades carry the weight and distinction that the UFC belt commands today. What began as an experiment in mixed martial arts (MMA) has evolved into a global phenomenon, captivating audiences around the world. Established in 1993, the Ultimate Fighting Championship (UFC) has emerged as the pinnacle of MMA competition, and its championship belts have become symbols of greatness.
It is in this context that the opportunity awaiting Sean O'Malley becomes even more profound. As he finally gets the opportunity he has been longing for – a shot at the bantamweight title. Even more thrilling is the fact that this highly anticipated fight will serve as the headlining event for the UFC's upcoming pay-per-view event in Boston. It's a testament to the immense skill and dedication O'Malley possesses, and it highlights the importance of securing a title shot for any fighter in their career.
The talented fighter famously known as "Sugar" will face Aljamain Sterling in the main event of UFC 292 on August 19.
O'Malley Analysis: Overcoming tests and playing the distance game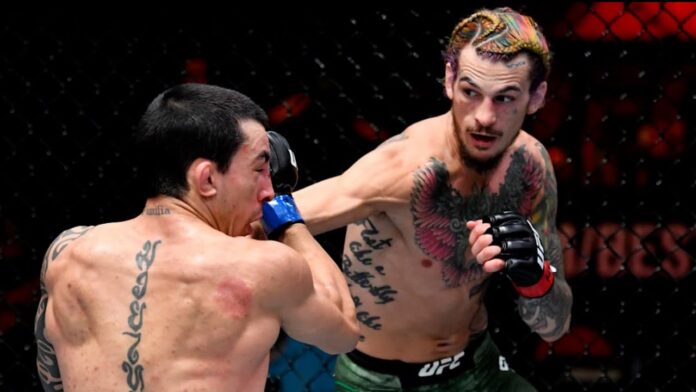 O'Malley has showcased his skills in the 135-pound division, proving himself against various opponents and earning him the coveted title opportunity against Sterling. However, this upcoming matchup will undoubtedly be his toughest challenge yet, primarily due to Sterling's exceptional grappling ability. O'Malley's advantage lies in his height and reach, a factor that Sterling has yet to encounter in the octagon. Utilizing his distance game, O'Malley aims to neutralize Sterling's grappling and capitalize on striking opportunities to potentially secure a victory.
Tim Welch, who coaches O'Malley, recently shared on The MMA Hour that he believes that his protégé will be able to defeat the "Funk Master."
"Yeah. For sure. Having "Sugar" be the champion – I mean, what other bantamweight in history has just one-punched people and walked off like Mark Hunt?
A bantamweight that's a tall, skinny kid with tattoos and curly hair one-punching people and walking off. The UFC knows what they're doing. "Sugar" is a big superstar and the UFC helped with that so I'm sure the UFC would love to see a KO artist that's as flashy as Sean be the champion."
Speaking with The Schmo, "Sugar" revealed that he has great confidence and that he sees himself winning the match:
"His awkwardness is effective but I think it will be the downfall of him because I am a sniper. You can't walk forward like that with me and cross your feet with your chin in the air because I will find it and I will find it often. I'm not saying I'm gonna go out there and one-shot him, put his lights out in the first. I just believe that I will hit him over and over and over again to where he will fall."
Sterling Analysis: Size disadvantage and elite-level grappling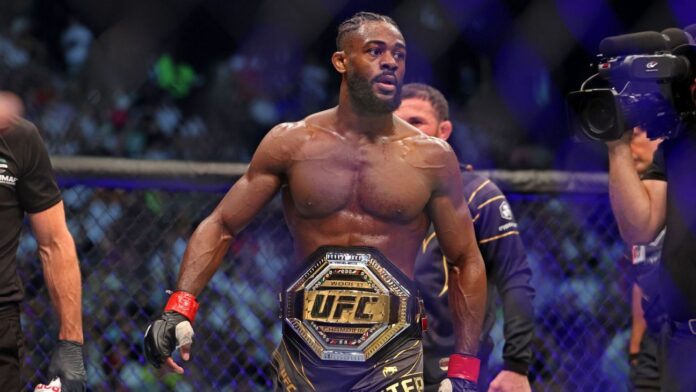 Sterling's success at bantamweight is partly attributed to his size and reach advantages. However, in this matchup against O'Malley, he will be at a disadvantage regarding height and reach, as mentioned above. This presents a unique challenge for Sterling, as O'Malley's ability to maintain distance and capitalize on striking opportunities could pose a threat, particularly when Sterling attempts to take the fight to the mat. Sterling's elite-level grappling skills will be tested, and his ability to execute takedowns and control the fight on the ground will be crucial to securing a victory.
While all eyes may be on Sean O'Malley, it would be unwise to overlook the strong opponent standing in his way. Sterling has proven time and again that he possesses the skills, resilience, and championship pedigree to present a significant challenge. With his well-rounded skill set, relentless grappling prowess, and ability to adapt to any situation, Sterling has demonstrated his worth as the reigning bantamweight champion.
Aljamain Sterling's path to the bantamweight title was marked by impressive victories over UFC legends, further solidifying his status as an elite fighter. Sterling's resume boasts notable wins against imposing opponents, including a dominant win over Pedro Munhoz and a thrilling submission victory against Cory Sandhagen. These victories showcased Sterling's exceptional grappling skills, strategic prowess, and ability to neutralize the strengths of his adversaries. With each triumph, Sterling has left a trail of defeated UFC veterans, proving his ability to rise to the occasion and defeat established names in the sport. These victories serve as a testament to Sterling's undeniable talent and should not be ignored or taken lightly. Underestimating Sterling would be a grave mistake, as he has the potential to frustrate O'Malley's ascent and remind the world of his own undeniable ability in the Octagon.
Cocky fighter with fan-friendly appeal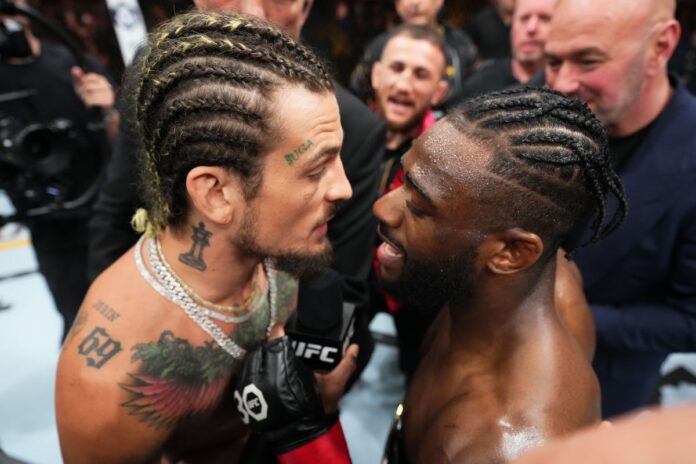 O'Malley's rise to stardom in the UFC can be attributed to his flamboyant persona, characterized by his rainbow-colored hairdo and striking tattoos that adorn his body and face. As a cocky fighter, O'Malley has garnered significant attention by consistently backing up his bold boasts with impressive performances inside the Octagon. His ability to entertain the fans with an exciting fight style and deliver what they desire has contributed to his popularity.
Fans are drawn to fighters like O'Malley for various reasons. One aspect is the thrill of witnessing dominant and destructive strikers overpower their opponents, leading to physical embarrassment and knockout finishes. O'Malley's prowess as a striker and his capability to put his foes to sleep align with this desire, further amplifying his appeal among fans. Combine the excitement of watching the fighter from Phoenix with the entertainment of Arizona sportsbooks using the Bonus Code BETAZCOM (Here).
Additionally, O'Malley represents the epitome of a new-age fighter, leveraging the power of social media to connect with a vast audience. With a massive following of over three million across platforms like Twitter, Facebook, and Instagram, he has effectively engaged with fans and embraced the digital era's opportunities. This centennial approach has enabled O'Malley to cultivate a dedicated fan base that eagerly supports him inside and outside the cage.