A common misconception of today's digital generation is that print is no longer the trend. Not only are they the most invested commercial tools today, but they are also one of the booming industries, with a market valuation of $1.38 billion in 2021. The global wall calendar market is experiencing a rapid customer acquisition phase due to its eco-friendly innovations in practice. With a CAGR of 5.4% for the next 8 years, it is quite easy to see how popular they can get.
But have you ever wondered how they could be used as an excellent marketing tool? Customized wall calendars are, in fact, the most popular form of print advertising that has the potential to capture visual inputs and convey brand messages to potential customers. Wondering how your business can benefit from them? Given below are some benefits that rationalize your decision to invest in them right away:
1. Building Company Exposure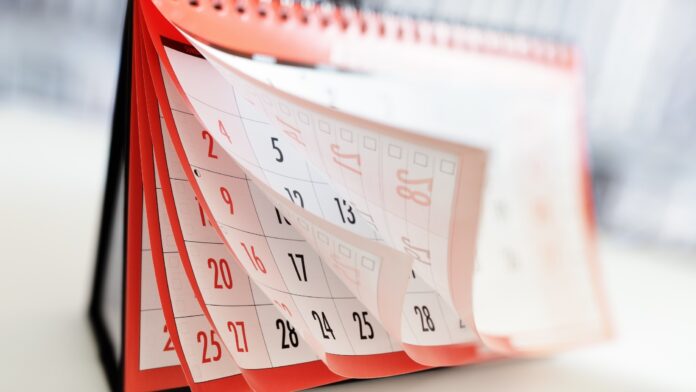 Exposure is everything for a business of any industry, and the best way to showcase that is through tangible visuality. Incorporating your company logo, mission, vision, and company name in multiple places has scientifically been proven to influence customers' thought processes, indulging them into purchasing your products and services or at least engaging with your business. This is known as neuromarketing and can effectively be implemented through customized calendars!
Everyone uses calendars daily; this means maximum exposure to your company. Integrating them with seasonal themes and company designs will also allure them with aesthetics. Since calendars are used for business and personal reasons, you will indirectly influence potential customers, who will grow curious about your products as they are exposed to them daily.
2. Establishing Brand Awareness
Complementary to the previous point, customized calendars showcase the most beautifully captured moments and products of your business and feature those that best represent your company. Each month can be designed to showcase your best-performing product lines with a cute motto that aptly relates to your missions and objectives.
Not only will these potential customers catch hold of these highlights, but it also adds a new dimension of decor through visuals. They communicate to potential investors intended messages in a catchy and creative way and creatively portray their strengths. This increases branding awareness, and interested users can easily reach out to you through a call to action at the end.
3. Low Cost High Return On Investment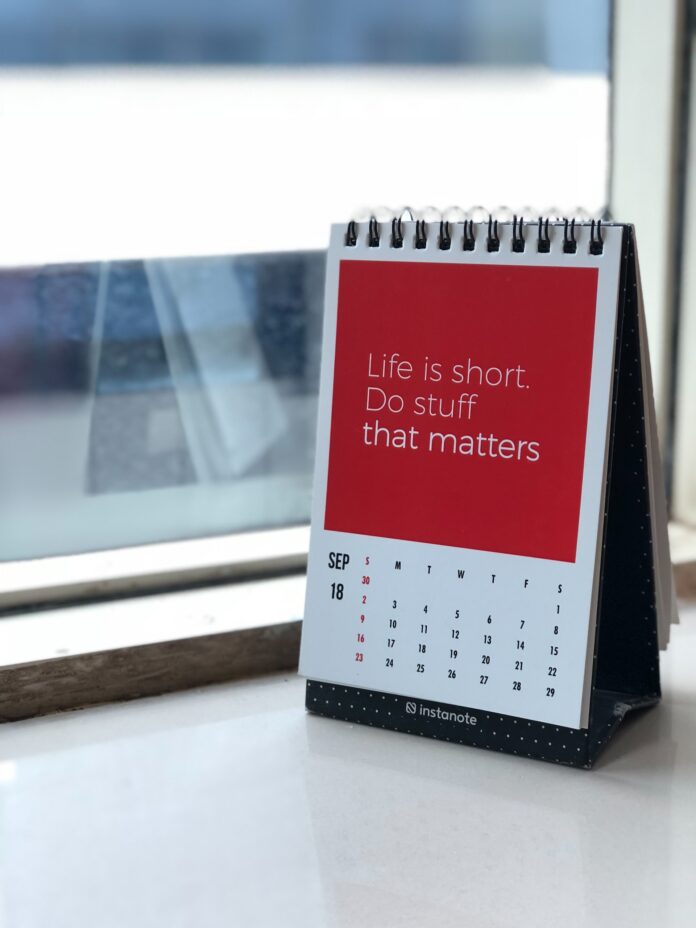 Personalization is becoming extremely efficient and cheaper, as the saying goes. This means that customizing these calendars are an extremely cost-effective marketing strategy with a whopping 68% success rate of customer retention. In fact, you don't have to go to a physical store anymore.
Online printing services are on the rise, duly attributed to their low-cost and high return on investment. Some of the best online printing services, like dazzleprinting.com, provide exquisite customized features and templates that can efficiently be designed remotely at cheap rates. They also offer free templates and consultations to represent your company's theme to the last crease. The designing tools are extremely user-friendly.
4. Excellent Giveaways For Events
While representing your company in big events, the ultimate goal is to keep them on the hook until the very end and intrigue them with what the business can offer the target market. This requires a lot of interaction, made simple by unique calendars. Everyone enjoys receiving gifts, and this includes your clients and guests. Remember that your goals should be to attract new clients and keep existing ones happy because they are often more effective than expanding your customer base.
5. Employee Recognition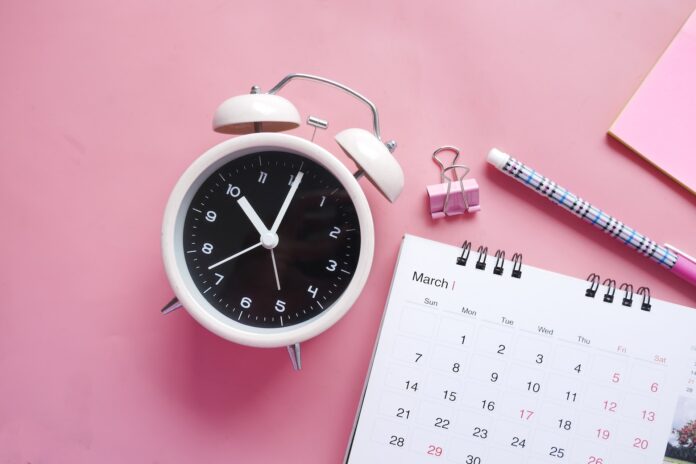 Customized calendars to keep employees on board is to reward them for their excellent work and valuable contributions to the business. The greatest way to induce reward and recognition—the driving force—is through appropriate identification. These calendars can be distributed to exceptional workers who are assets that foster the expansion of the organization. The least expensive option to boost employee morale and show gratitude is through a company-customized calendar, which can also be used to exhibit pride in working for your esteemed company.
6. Ease Of Distribution
Printed calendars have the same ease of distributing flyers. However, in the question of effectiveness, customized calendars often rule. Flyers have a low lifespan; combine them with an uninterested demographic, and you will find more than half of the investment in the trash can. On the other hand, printed calendars are extremely durable and have enhanced longevity with practical use. Since they are only updated once a year, you may give your audience the most updated edition of your marketing collateral at the appropriate time.
7. Enhancing Customer Retention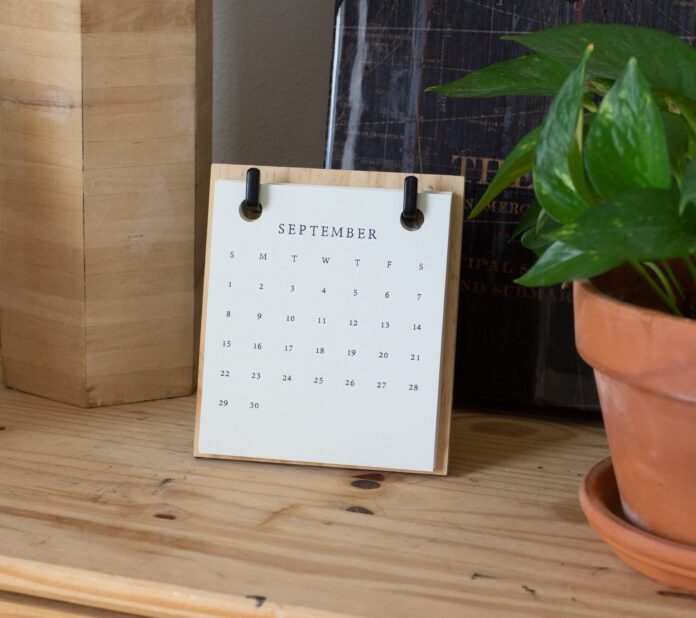 Any professional marketer would agree that customer retention is as crucial as gaining new customers. Marketing strategies that aim to retain loyal customers while fishing for an enhanced customer base must aim to boost sales. One way of doing this is to provide these customized calendars along with free coupons, gift cards, and other attractive discounts hidden in each month. For instance, you can cite a product coupon code in the date box where your company's anniversary falls. Adapt these to your industry, and you have a pool of customers that will never leave your side.
The majority of firms have realized that, in reality, calendars handle most of your labor for you. Promotional calendars deliver excellent results when you're on a tight budget and want to be effective in your marketing and advertising activities. They are durable, resourceful, inexpensive, and useful. You can save tons of money with the added advantages of customized printing. Here are some useful tips to follow:
Leave a stack of free calendars by the cash register, where customers often visit to purchase their items.
Deliver regular and loyal clients during festive seasons as a token of gratitude
Distribute your calendars at community events like cultural events and business expos.
Conclusion
Calendars are not product catalogs but can be used when displaying your company. These daily-use items are extremely budget-friendly to invest in and integrate practical applications. The catch of the day is that you can distribute these calendars during promotional marketing campaigns, organized events, or just about any occasion to compile every bit of information in a single, convenient place. They also increase conversion rates. Customized calendars will stay in style for the next decade, so invest in them now!