White Lines has recently released on Netflix. It's not even been a month since it started streaming and fans can't hold back from asking about a new season. But, we completely get it. The show is simply amazing! So, keep on reading to know all the updates we have about White Lines Season 2.
Storyline
The British-Spanish thriller follows the story of Zoe Collins who's trying to find out about her brother's death. Her brother Axel, who was a DJ is found dead after 20 years of remaining missing. So, she decides to go to Spain and investigate his death. Her journey of finding Axel's murderer takes us closer to life and locations in Spain.
The first season was 10-episode long and full of revelations of dark secrets. It would be very interesting to watch another season of this mystery drama. White Lines Season 2 is very likely to happen considering the amazing response received by the show from its viewers.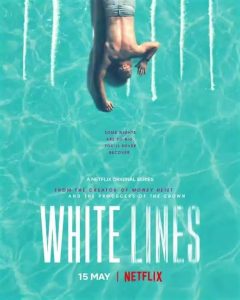 Will Netflix come up with White Lines Season 2?
Unfortunately, there has been no official announcement about the renewal of the show by Netflix. In addition, the current situation of coronavirus pandemic might take the makers even more time to come up with a confirmation.
But, the show has a lot of potential for renewal. Firstly, it has been created by Alex Pina, who's also the creator of the record-breaking series, Money Heist. Secondly, even though critics found it an average show, the audience has showered the cast and crew with love and appreciation. Hence, Season 2 surely deserves to be made in the near future.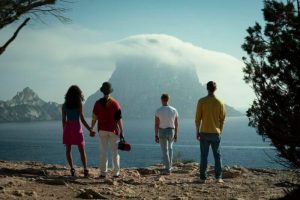 What will the star cast of White Lines Season 2 look like?
If the makers decide to make another season of the show, we can expect the core cast to reappear. The main cast of the show includes the following actors:
Laura Haddock,
Daniel Mays,
Nuno Lopes,
Marta Milans
Stay tuned to know all about any new official announcement, new cast, and other details about White Lines Season 2.