Even though a lot of cities around the world are going easy on their lockdown policy. Stores, restaurants, parks, and other places are slowly opening up. However, a lot of people are still feeling uneasy when it comes to traveling or even going outside unnecessarily, especially with kids.
Whether you are working from home or trying to stay in during the weekends, it can get very overwhelming trying to keep your kids busy and entertained at home. This is why you can use all the ideas for fun and productive activities you can do at home with your kids.
Here are 40 simple and fun activities you can do with your kids while you are stuck at home or anywhere indoors.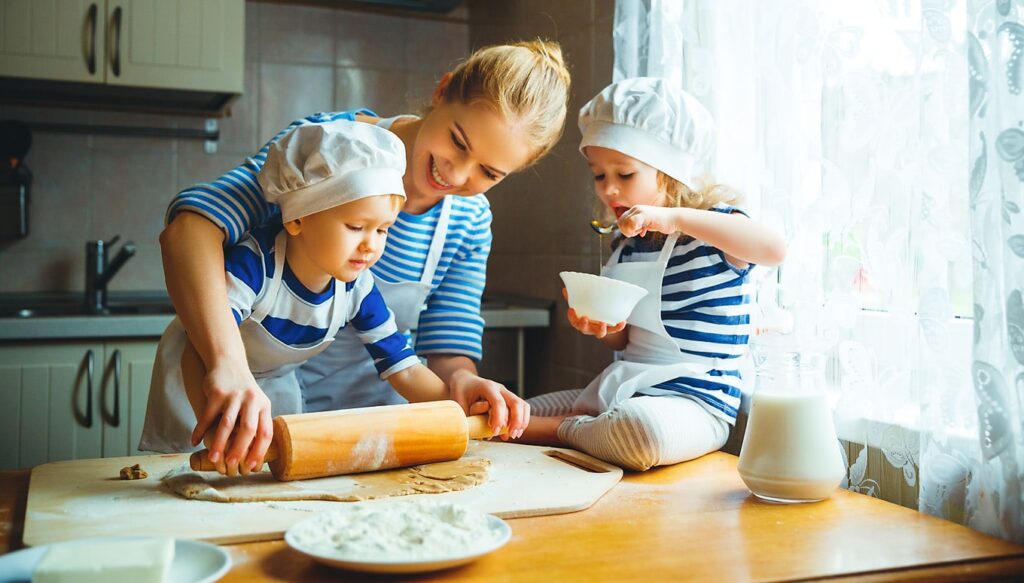 Try a new recipe for cookies, cakes, or brownies. This will keep your kids busy for 2 to 3 hours and the best part is that you don't need to worry about their evening snack, you can sever the same to your kids and enjoy an eventfully evening. Besides, you can even take this up a notch and make your own cooking show by recording the entire process with your mobile phone and make it more fun for the kids.
If you kids enjoy doing arts and craft, making simple decorative things at home should a fun activity for them. You can show your kids to follow the instructions from any online video and make bookmarks, mobile covers, and a lot more.
Play fun board games that your kids like for a simple and easy activity to do in the evening. If you like you can also make a new card games with your kids and play that.
If your kids are still in that fun age where they enjoy dressing up, you can put on your best clothes or theme costumes and have a fancy dinner with everyone.
Make a pinata at home, you can fill it with some candies and colorful paper for kids. If your kids enjoy competitive activities, you can also make this a competition.
You can design a little family garden in the backyard or in your balcony. You can plant anything from herbs to flowers, that will keep your kids excited and committed for a longer period.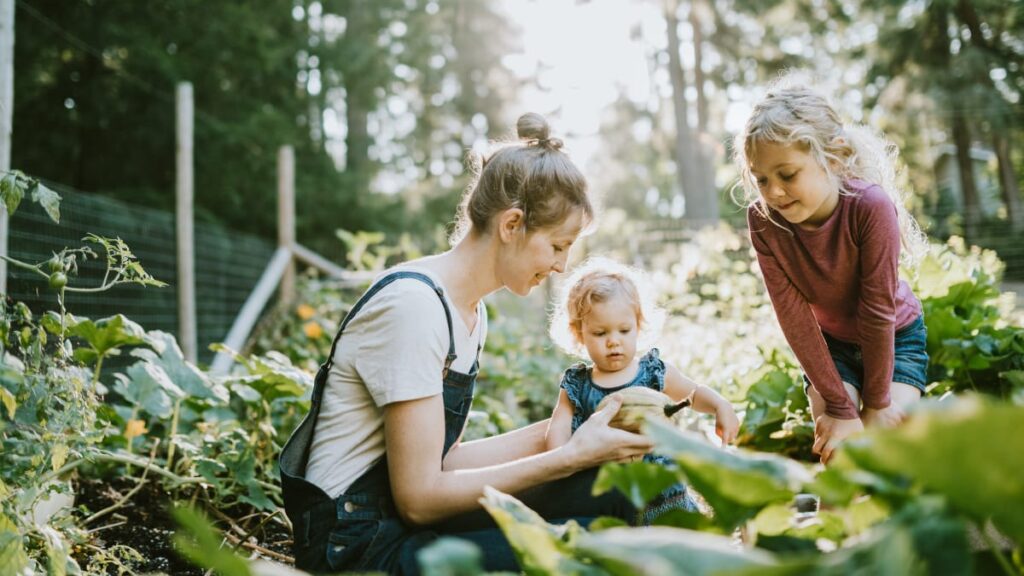 You can take up a new art and craft project and make friendship bracelets with your little ones. Your kids may enjoy making different types of bracelets and decorating them.
Make a cute, little fort in the living room with sheets, chairs, and some pillows and go camping.
Plan a picnic in the backyard or balcony and pack some fruits and chips to enjoy in the sun, or you can also have an indoor picnic.
Introduce your children to yoga with kids' yoga sessions. You can find online yoga videos for children or sign them up for online yoga classes for kids their age.
Ask your kids to make their own personal pizzas with different toppings and have a pizza party.
Make your own customized popsicles. You can mix and match new flavors and try them with your kids. You can particularly enjoy this during summers.
Make flavored rock candy, you can find instructions and recipe video online.
Have a competition of who can teach your family pet a new trick faster. You can also set a prize for the winner.
Make a book club at home, and have everyone read a new book every week.
Ask your kids to print out images and make a family tree. They can try painting the family tree as well.
Ask your kids to write a short story and direct a 5-to-10-minute movie on it. You can be as creative as you like with costumes and props.
Sign up your kids for private live online music lessons and help them learn a new instrument or try private voice lessons if they are interested in singing, check out the link here: https://lessonsinyourhome.net/online-skype-music-lessons/,
Enjoy breakfast in bed, maybe on a Saturday or Sunday morning.
Clean out your closet and kitchen cabinets and reorganize them.
Plan a tea party, you can also add home-made biscuits and cookies that you cook with kids the day before.
Put together a fun family music night and ensure everyone takes part in the festivities.
Do a puzzle together with your children. It's a great activity to keep your kids busy without making a lot of mess.
Ask your kids to do a puppet show. You can help them with making the puppets.
Have a pillow fight, you can create teams to make it more fun.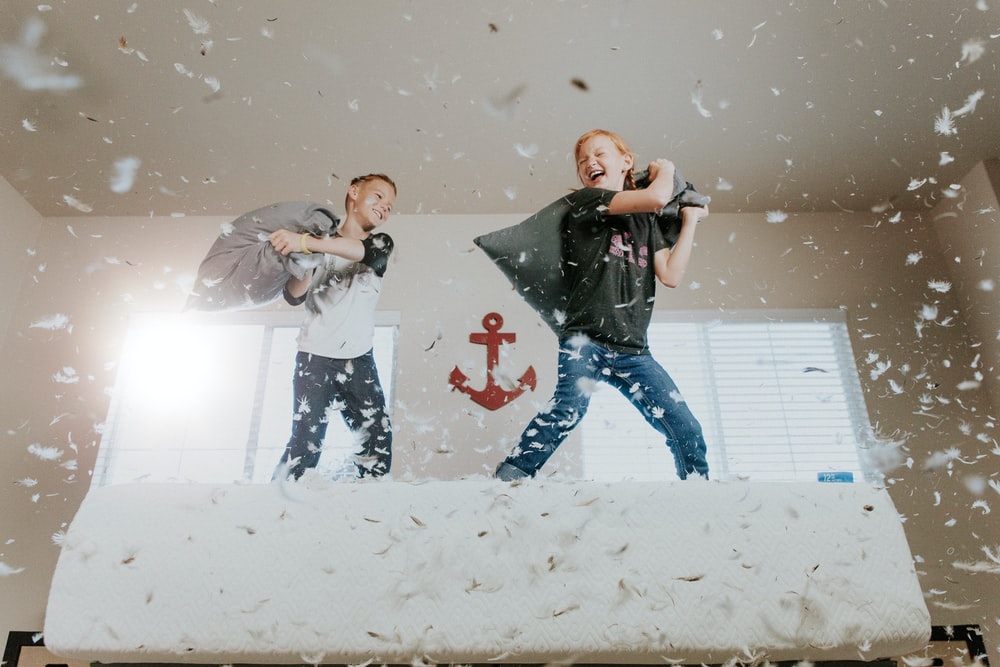 Have a snuggle party on the couch while you read to your kids their favorite book.
Plan an indoor pool party. You can make it a whole day activity with fun pool games, a picnic or you can take out the grill to end the day with a special dinner.
Let your kids be creative and make a scrapbook. Make sure to motivate them to use different things as props and tell interesting stories.
Make an interesting indoor obstacle course and try to add fun twists, turns, characters, and adventures along the way. This will keep your kids busy the entire evening and ready for dinner and then bed.
You can ask your kids to rearrange their room or even redecorate it with some decorative pieces, their paintings, and other things.
You can ask your kids to fold their clothes together and set them nicely in their closets or drawers.
If your kids are old enough, you can ask them to make a new dish or dessert at home and have a small cooking competition of your own. The best part about this activity is that you get a delicious dessert to enjoy at dinner.
You can write letters for your family and friends and decorate them if you like.
If you are feeling fancy, you can put on your bathrobes, lounge in the living area, and play spa day. You can make it more fun for your kids by putting on face masks, doing nails, and other spa things.
If you want your kids to get moving and get them busy in physical activity then you can plan the 'The floor is lava' game. It will make them get up from the couch and run around the house.
You can Facetime or skype with your friends or family members. This can also be a fun activity to look forward to.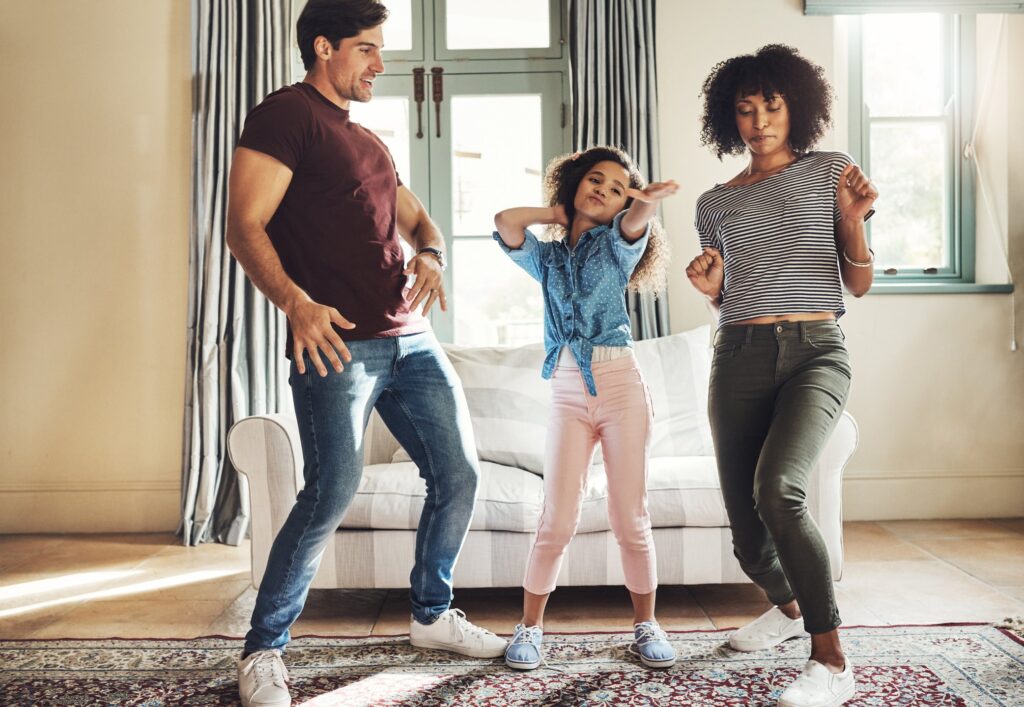 Put together a playlist of everyone's favorite song and throw your first family dance party. You can be creative with the living room lights, songs, and try to create a fun experience for kids.
Decorate a plain black or white T-shirt. Give your kids the free hand to be creative and paint, draw or stick decorative things on the shirt.
Design an indoor treasure hunt for your kids, use interesting clues and hints hidden throughout your house and you can end the hunt on any toy, game, or anything else that your kid may enjoy.
A perfect activity to plan on a sunny day is to make ice cream in a bag and enjoy delicious homemade ice cream. You can easily make flavored ice cream at home with your kids and spend a fun day.