If you don't want to visit a physical casino but would like to play a game that gives you the feeling of being at one, there are plenty of options available online. Games with casino elements allow you to take risks, have fun, and potentially earn a lot of money!
In this guide, we've found the best games with casino elements. All these games are available online, and we've even included a few that you can play for real money. Here's everything you need to know about the best games with casino elements that you can find on the internet today!
Lotteries & Scratch Cards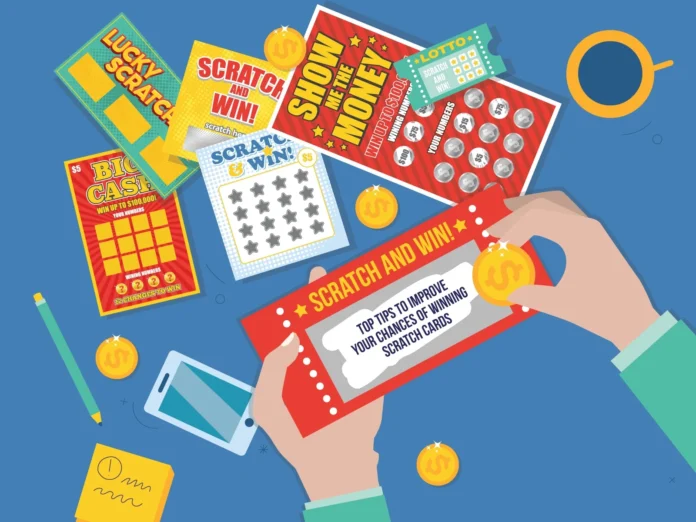 One of the oldest casino-style games is the lottery. In a lottery, players purchase tickets with random numbers listed on them. Then, lottery numbers are drawn from a Random Number Generator machine, and the people with matching numbers on their tickets win a set jackpot amount.
In the past, people could only buy lottery tickets at participating stores. However, nowadays, there are many ways to take part in lotteries online. You can visit local lottery websites to buy tickets for regional games. Alternatively, you can visit offshore gambling sites to find ways to compete in international lotteries like the Euromillions.
As well as lotteries, online scratch cards provide people with a way to enjoy a casino-style game online. Virtual scratch cards are similar to their physical counterparts, and with a few clicks, players can reveal the numbers behind the card windows and discover if they've won big.
Scratch cards are generally cheap to buy, and there are different amounts you can win. Some online scratch cards allow you to win millions, whereas others offer smaller cash amounts or physical prizes like cars and vacations.
Slots
Like lotteries and scratch cards, slots are games of chance that allow people to feel as though they are in a casino. Online slot machines have become extremely popular in recent years, with popular iGaming developers creating incredible slot games with multi-million jackpot prizes.
Online slots have incredible graphics and first-rate sound effects to replicate a land-based casino experience. With dazzling colours and symbols, you'll feel as though you're playing a physical slot machine, even if you're spinning the reels virtually.
When you play a slot game and spin the reels, you cannot guess what the outcome will be, which is what creates all the fun. To play slots for real money online, you'll usually need to sign up at a legal online casino.
Online game shows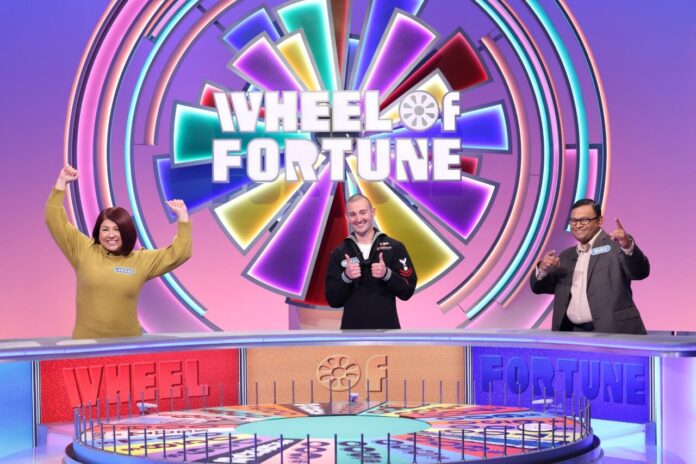 Fans of Deal or No Deal and Wheel of Fortune can fulfil their dreams of appearing on these shows by playing virtual versions of the games online. Many software developers produce live versions of these games where players from across the world participate and can win large cash prizes.
The best part about these online game shows is that there will be a real host guiding you through the process for a fully interactive experience. If you want to try your luck, then it's well worth trying out a live game show.
Card games
If you want to enjoy a casino-style game, then opting for a card game is a safe bet. There are many ways to play classic casino card games like poker and blackjack online, including video-generated and live versions. You can play these games for real money at select casinos or enjoy variants that don't put any of your money at risk.
Alongside classic casino card games, there are many other card games online that allow you to get a taste of casino action without needing to spend any money. From free games like Solitaire and Hearts to more basic titles such as Go Fish, there is something for everyone online. Even by playing untypical casino-style card games, you'll start improving your strategic skills, which you can then put to use in real money casino games at a later date.
Video games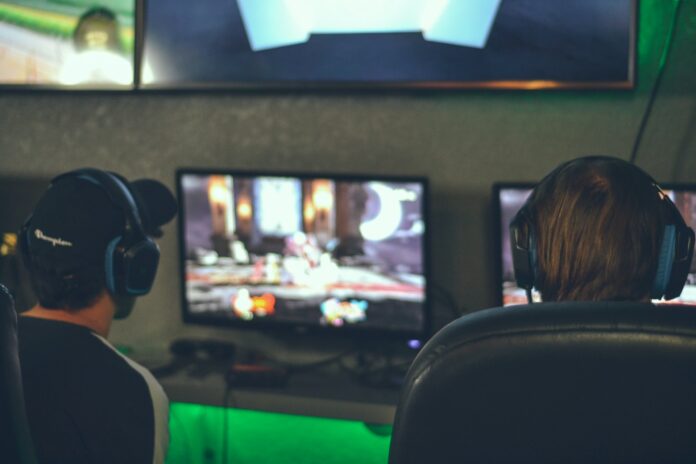 You might be wondering, "how can video games have casino elements?" Well, many popular video games like Call of Duty and Grand Theft Auto have fun casino elements that allow players to make bets and take chances during gameplay.
Call of Duty is one famous video game that uses casino-style techniques to create a more exciting environment for players. Loot boxes are available in certain games containing special items such as weapons, and players can buy these boxes without knowing what's inside. The element of surprise is casino-like since it replicates a scratch card in the sense that players don't know what reward is waiting for them when they buy a loot box.
Grand Theft Auto is another popular video game that includes casino-style games. For example, players can join live car races where they compete against other players from around the world. In these races, they can make in-game bets and win money that they can then use to buy items in the game.
There is also a Grand Theft Auto casino where players can exchange their in-game cash for casino chips and then make bets on horse races or play slots, blackjack, roulette, and poker games to increase their funds. This virtual casino opened in late 2022, but the creators of GTA are hopeful that it will be a great addition that will draw in lots of new players.
Remember to Play Responsibly
Whenever you play an online game with casino elements for real money, remember that there are risks involved. Although you could win money, you could also lose cash. It is important to decide how much money you are willing to spend before playing casino-style games online and ensure you don't go over your budget.
Aside from setting budgets, you should also set time limits. Never spend too long playing games online since this can lead to more financial loss and may also affect your health. Remember to take frequent breaks and switch between different activities, so you aren't always gaming.
So, now that you know which games exist online with casino elements, you can safely play them and potentially win some money. Good luck, and remember to have fun!