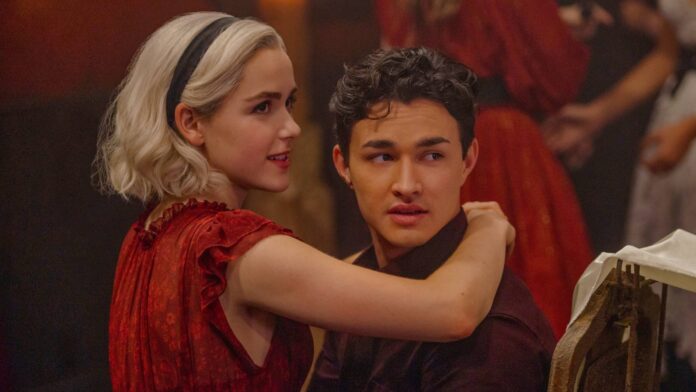 It looks like the wait is over for the fans of Sabrina are you ready for the season3? Then get prepared on jan24,2020 to experience the twits, and does Sabrina get her boyfriend back? Let's check it on season 3 Sabrina got all her powers back, and Sabrina won against the dark lord. Still, the soul of the dark lord is in the nick, and now Sabrina's mission is to get her boyfriend back, does she?
Sabrina is a 16-year-old beautiful, brave girl.she is a spellcaster debuted in Archie Comics. She focused on the character balancing her powers with regular teen stuff. She was dating good-guy Harvey Kinkle and lived with her aunts Hilda and Zelda Spellman, and she also had a cat named Salem.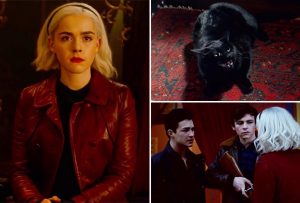 The chilling adventures of Sabrina is a comic book, and it is vast and exciting parts. And the comic book has many positive reviews, now the season 3 and season 4 are coming so there may be many twists. At the end of season2, Sabrina says that"Let's GET MY BOYFRIEND BACK" here, we can notice that Sabrina and her friends are going to hell and get Nicholas back.
All the fans are waiting for season3. There are new casts, a new storyline. Officially Netflix released a teaser that show will publish on January 24, 2023. The trailer of the chilling adventures of Sabrina season 3 is releasing in this trailer we can see that Sabrina and her friends are going to the underworld. 
Does it seem to be there will be a major death?
Recently the show's creator, Roberto Aguirre-Sacasa, shared a picture in social media of a lady standing in a field, and it is a dark period with a classic black outfit. Roberto wrote that "A scene from yesterday's filming of #sabrinanetflix! The dread banshee has arrived, but which Spellman will die? #CAOS " so we can know that a lady in the black outfit is a banshee . from that caption, we can understand that she came to take one Spellman. Which Spellman does she choose and what she does with the Spellman?
This is overwhelming my heart, from the past two seasons followers, positive reviews have become more so I think directors plan season 3 to be more twists and new roles. Let us wait and watch.
By the end of season2, the dark lord soul is in nick body, that means that the story of dark lord is over? I think the portion of the dark lord is not completed. let us wait and watch