Sports betting online is an increasingly popular form of gambling, with millions of people logging on to various sportsbooks and placing their bets each day. Despite the fact that it's growing in popularity, many people are still uncertain about how to get started and what they need to know before taking part in this exciting activity.
That being said, sports betting online may seem like it's really complicated, but it's actually quite the opposite. In fact, it gets easier and more seamless once you fully understand the basics and after you've placed a few bets on your own. Now, there are many factors that need to be carefully considered before you begin, and it all starts with choosing the right sportsbook for you.
If you want to have the best experience possible, you shouldn't rush in. Instead, take the time to do some proper homework so you'll know everything about what's involved and how to proceed further with sports betting online. With that in mind, here's pretty much everything you need to know about sports betting online to help you get started the right way.
How to choose a reliable online sportsbook?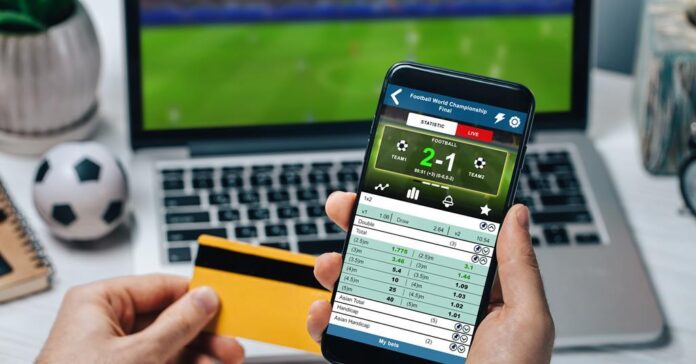 Nowadays, there are a lot of online sportsbooks that are available to you. At first glance, it may seem like they're all more or less the same. However, the truth is that every online sportsbook is unique in one way or another, and they all have something different to offer.
For example, one sportsbook may specialize in football, while another may be somewhat of a jack of all trades. In other words, a sportsbook that focuses on one sport will have all the bonuses, promotions, competitive odds, and bets tailored to that particular sport, while a sportsbook that doesn't focus on any specific sport will have all those aforementioned things tailored to different sports markets.
Other than that, choosing a reliable sportsbook comes down to personal preferences. Sport betting online is about the personalized experience, so you'll have to find something that suits you the most. To help you out in this endeavor, here are a few things you should keep an eye on.
License from a regulatory government body
Awesome and intuitive website design
Skilled, helpful and responsive customer support
A plethora of payment methods available to use
A variety of sports markets, bonuses and promotions available
Mobile-friendly website or a betting app
In-play or live betting features
Examining bonus offers and promotions
As mentioned before, sports betting online is about the personalized experience, so you might want to consider everything that may be of interest to you. This is where bonuses and promotions come into play. When examining bonus offers and promotions, it is important to understand what's involved. In most cases, these offers come in different values and types of bonuses.
Welcome bonuses add extra value when you create an account with the sportsbook for the first time and may include promotions like free bets, matching deposits and so on. Other promotions can be tied to a certain sports event and are designed to encourage bettors to wager on these matches. Every bonus is optional, so you don't have to opt into it if you're not interested in the offer.
Understanding wagering requirements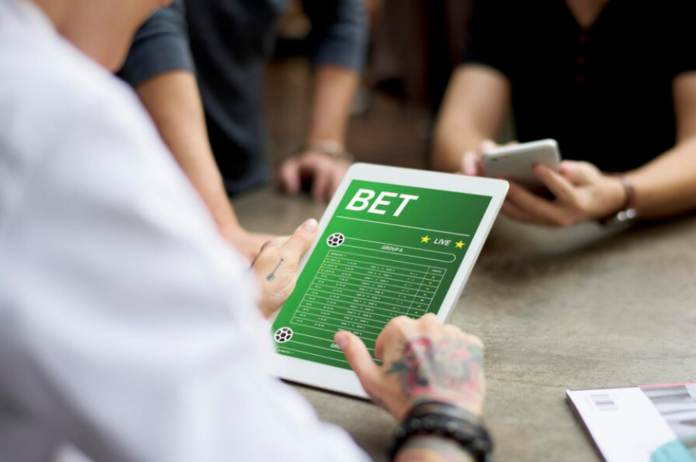 Wagering requirements are a set of conditions that must be met before you can withdraw any winnings from an online sportsbook. These requirements usually involve playing through your bonus money or free bets a certain number of times before you can cash out.
For example, if the wagering requirement is 20x, then you must play through your bonus money 20 times before withdrawing any winnings. Moreover, sportsbooks can set additional criteria like you can only use bonus funds on specific bets with specific odds. These wagering requirements are in place to prevent money laundering attempts.
If there weren't any requirements, people could opt for a bonus and cash out immediately without even placing a single bet. So no, wagering requirements are not a scam; they are just a part of online sports betting that prevent online sportsbooks from going out of business due to lack of income, as well as preventing other types of fraudulent behaviors.
The importance of research when betting online
Research is a crucial part of any successful online betting strategy. Before placing a bet, it's important to do your homework and research the teams or players involved in the game. This includes looking at their past performance, current form, injuries, and other factors that could influence the outcome of the match.
After all, sports betting online is, in fact, about accurately predicting certain outcomes in sports matches, and you can't do that if you don't have all the necessary information that can help you out. Furthermore, researching team news and statistics can help you make more informed decisions when placing bets on specific markets, such as goalscorers or correct scores.
Finally, it's important to stay up-to-date with all relevant news related to sports betting so that you can take advantage of any changes in market conditions or new opportunities that may arise. So research is something you should always rely on if want to have a successful betting strategy.
Understanding odds and lines in online sports betting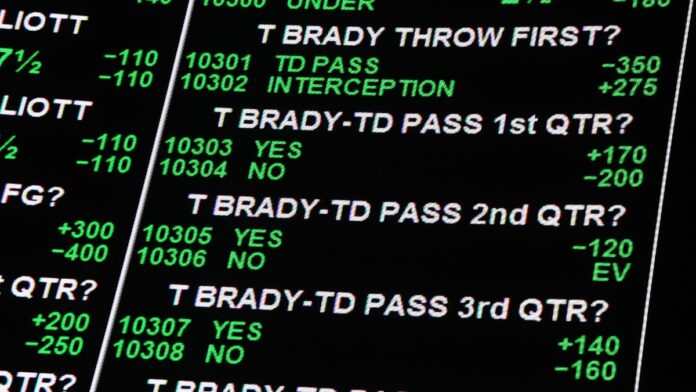 When it comes to sports betting online, understanding the odds and lines is of vital importance. That said, odds are the probability of an event occurring, while lines are the point spread or handicap that is applied to a game. The most common type of odds used in sports betting is decimal odds, which represent the amount you will receive for every dollar wagered.
For example, if a team has decimal odds of 2.00, this means that for every $1 you bet on them, you will receive $2 back if they win. Lines, on the other hand, can be expressed as either positive or negative numbers.
For instance, a positive line indicates how much one team must win by in order for your bet to be successful, while a negative line indicates how much one team can lose by and still have your bet be successful. Understanding these two concepts is key when it comes to making informed decisions when placing bets on sporting events online.