The AR-15 rifle has recently become one of the most frequently used weapons in the US. It is adaptable and can be customized according to your requirements, so if you wish to personalize your weapon, various parts and accessories are available.
One of the most important sections of the AR-15 rifle is the AR upper receiver, which holds the barrel, bolt carrier group, and other essential pieces. Several kinds of AR-15 upper receivers are available, like stripped, full, and barrelled versions high in strength, longevity, and weight.
Other AR 15 accessories, such as scopes, straps, lights, bags, sights, gear, and even additional parts for your rifle tools, are easily available. In fact, there is something out there for everyone, whether you want to increase performance, improve ergonomics, or just add a personal touch. Other common upgrades are battery handles, muzzle devices like compensators or flash hiders, and Picatinny rail systems to install different accessories.
Enhance Your Arsenal AR-15 Parts And Accessories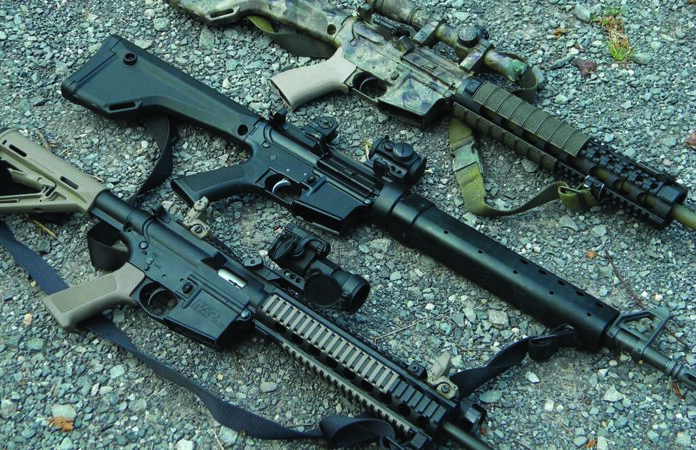 The popularity of the AR-15 rifle has recently risen to the top of the list of guns and arms used by hunters and sportspeople alike and has become a popular alternative for people wishing to improve their shooting experience. Due to its modular design and extensive modification possibilities, upgrading your AR-15 with the appropriate parts and accessories will greatly improve your arsenal.
Grip
The grip of your rifle may be changed, which is one of the most popular AR-15 improvements. It makes sense to upgrade the grip on your AR-15 rifle if you want to increase the weapon's use, accuracy, and overall performance. Given that the market offers many options, you may choose the grip that best suits your preferences.
The ergonomic grip specializes in lessening the hand strain and gives a more natural shooting posture; therefore, it is a favored option for many gun enthusiasts.
While textured grips are available to improve grip traction or adhesion in humid or damp environments, textured grips guarantee improved weapon retention and stability during rigorous shooting sessions.
The adjustable grip, on the other hand, enables shooters to alter the angle and location of their hands for optimum comfort and accuracy is another improvement worth investigating.
Triggers
The final decision regarding when a cartridge exits the barrel rests with your trigger finger. Because of this, the trigger is one of the components of an AR-15 that gun enthusiasts frequently change.
Most AR-15 rifles could be equipped with a hefty, uneven stock trigger that makes it unreliable when it comes to accuracy. In order to ensure that a high-quality trigger may be installed to produce a lighter and sharper trigger pull that will enhance the overall control and precision.
You may produce a lighter and sharper trigger pull by installing a high-quality trigger, which enables better control and accuracy. This will, in turn, improve your shooting experience and may also result in narrower and more specific shot groupings, better control and accuracy, and greater overall performance.
Sights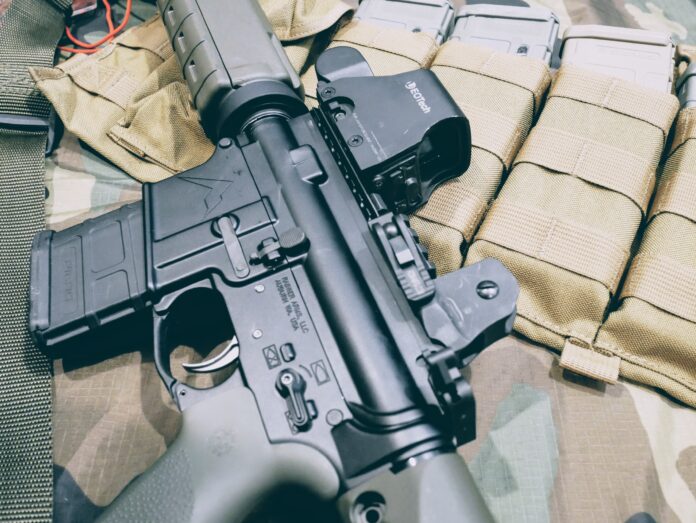 There isn't much of a reason nowadays not to include some sort of visual. So next on the list is iron sights; these are the little tools any professional shooter needs. There isn't much of a reason nowadays not to include some sort of visual.
Although most contemporary optical sights are highly dependable, they occasionally malfunction. And that's when having backup sights is useful. These secondary sighting systems are made of sturdy elements like aluminum or polymer, which offer them a dependable and speedy target acquisition alternative to any primary sights malfunction. There are several variations available to fit your individual demands and budget, whether you choose flip-up or fixed designs.
Adding a red dot sight or scope can significantly increase accuracy and target acquisition speed along with the iron sights that are often used. Due to its infinite eye relief and quick target acquisition skills, red dot sights are especially well-liked. They are perfect, allowing shooters to engage targets at a larger distance effortlessly.
Handguard
The handguard on your rifle is the next item on the list of AR-15 accessory upgrades that you might want to consider to enhance your shooting skills. It provides a number of useful benefits in addition to enhancing your weapon's overall look.
Although the stock handguard on an AR-15 is effective, it often needs more adaptability and ergonomics than many shooters prefer. Typically, these handguards have M-LOK or Picatinny rail portions for add-ons like vertical grips and weapon lights.
Furthermore, a free-floating handguard further improves accuracy by relieving pressure on the barrel and minimizing interference from shooter-induced forces. One should first invest in a more ergonomic and lightweight handguard to increase mobility and gun control. This will enable more accurate and comfortable firing.
Many updated handguards include modular elements that further allow for the installation of vertical foregrips, lasers, or lights. Additionally, an upgraded handguard frequently has better heat-dissipation capabilities that stop the barrel from overheating during lengthy or rapid-fire shooting sessions.
Suppressors
Investing in a suppressor is one good pick to take your beloved rifle to the next level in a few ways. It is so because a high-quality suppressor that is specifically designed for an AR-15 rifle makes shooting more pleasant by reducing the noise and recoil produced by each shot.
It also improves the shooter's focus and may lessen the risk of hearing loss. Before buying a suppressor, confirming compliance with all necessary permissions and local legislation is essential. Last but not least, keep up with frequent cleaning and lubrication to extend the life and improve the performance of your suppressor.
So upgrade your AR15 with a good suppressor and have more peace and quiet at the range! It also improves the shooter's focus and may lessen the risk of hearing loss.
Conclusion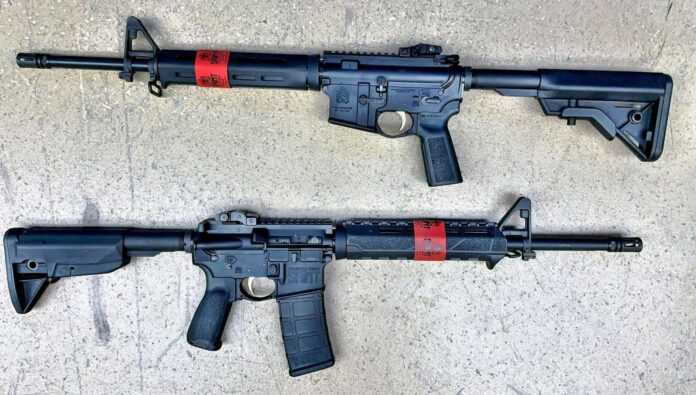 Spending money on premium ammo results in improving your AR-15's overall performance. Choosing dependable and precise ammunition will enhance your shooting abilities and boost your overall accuracy. Remember that a well-maintained and accessorized AR-15 will give you pride in your weapon and the assurance you need to succeed in any shooting situation.