Counter-Strike is a game that has been at the top of the popularity list for years. Many players think that the key to success is actually in its simplicity – and the fact that it is one of the first shooting games that gained large communities of players. Of course, as in any shooting game, the most important element besides precision – is the weapon.
Skins for this, as well as many other games, can be purchased – but many players are still wondering why the prices of skins for CS: GO are so different? We will try to explain the causes for that.
Novelties Brought by CS: GO
Although Counter-Strike: Global Offensive is largely in its eighth year of existence – in terms of the number of players, it shows no signs of giving up. Although many old players thought that this version of the CS game would not be a good move – the developers proved the opposite. CS: GO has set some new records and entered the history of shooting games with the largest number of players.
Although similar to previous versions, CS: GO also came with some novelties, such as Gungame mod. Gungame mode is offered in two options – Arms race and Demolition. If you choose the first option, the game involves getting acquainted with the arsenal of weapons – which is the most important part of this game. You will start with one weapon, to later progress through the game and modernize your arsenal. The goal is to reach the final kill at the end of the game. When it comes to the Demolition version, maps must be followed – and here, you only win new weapons if you kill at least one enemy in that round.
Weapons And Skins – The Most Important Things In The Game
Of course, the arsenal, that is, your arms and weapons are extremely important (maybe the most important) part of this game. Whether you're just a regular player or you have the ambition to become a pro – it is important to know which are the top wanted weapons. After all, the wide offer of weapons as well as your good shooting strategy – are the reasons why players fall in love with this game.
Even though there are many options for it in this game whatever you choose – you will need to pick the right piece of weapon. Luckily, the developers have made sure that this game has a wide variety of weapons that can be appropriate for both beginners and professionals. Also, skins can be bought too – but to the surprise of many players, their price varies. So you can find some at very reasonable prices, while some cost a fortune. And why is that so?
Why Are Skins For CS: GO So Expensive Or Their Prices Vary?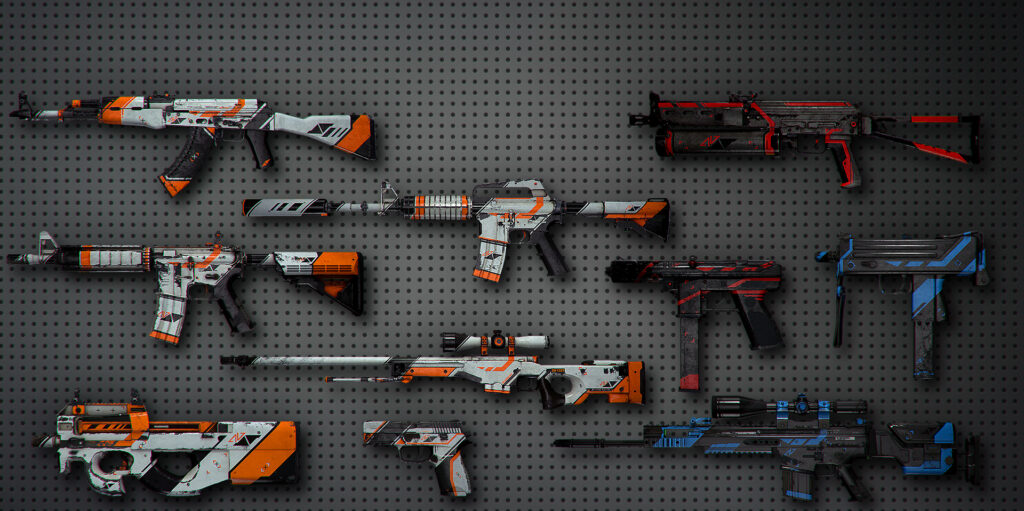 We all know how expensive CS: GO skins can be – but their higher value sometimes lies in the case they come with. The uncertainty that accompanies the opening of the CS: GO case is invaluable – especially if it is an old, rare specimen.
Many skins are no longer produced, so with each opening of the case, their number decreases, and the price rises. The fact is, some examples of sophisticated CS: GO antiques can sometimes cost hundreds or even thousands of dollars. However, this doesn't mean that you will not be able to find skins at more affordable prices. Today, buying skins has been turned into a completely new activity.
You can click here, and see many skins that can be found on the gaming market – have diverse values. Some are inaccessible to most players – but there are also those that you can afford and still be happy with. An affordable price and an expensive visual experience are possibly the best combinations for CS: GO skins.
Open Cases For Better Skins
If you are acquainted with CS: GO skins, then you likely know how much impact they have on the shooting tactics in the game. The skins once stopped the constant problem of declining numbers of players and at some point turned it in a completely different direction. Opening in-game cases are perhaps the fastest and most comfortable way to get new and dazzling CS: GO skins.
Nevertheless, since many of these cases are available on the market, players can easily get confused when choosing. It may be most reasonable to open some of these cases and potentially profit.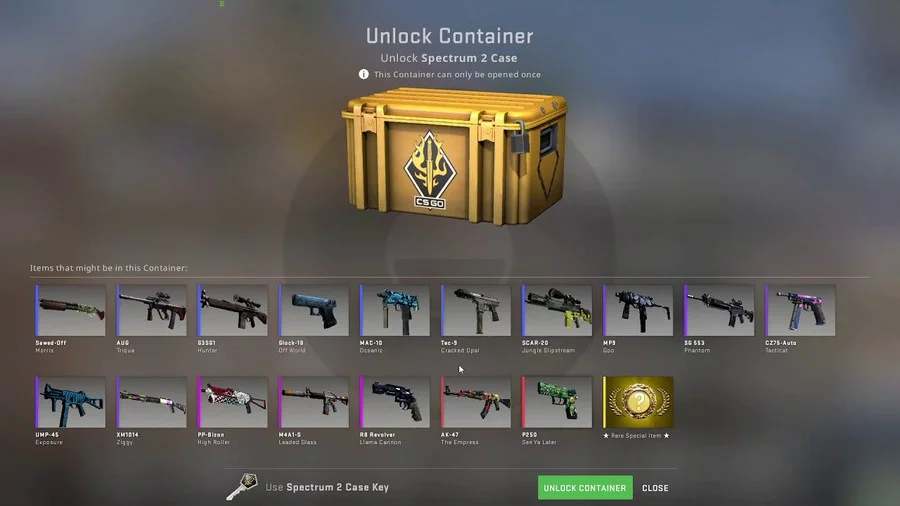 This type of case is worth unlocking for several reasons. For starters, the case is almost unbelievably cheap. You can find it for only a few cents, and it boasts two of the most beautiful and pricey butterfly knives ever made – Marble Fade and Doppler. You can sell both of these blades for a significant amount of money and they are also great to use within the game. It's not scary if you don't get this cold weapon, because there is a possibility that you get the wonderful AK-47 Empress skin.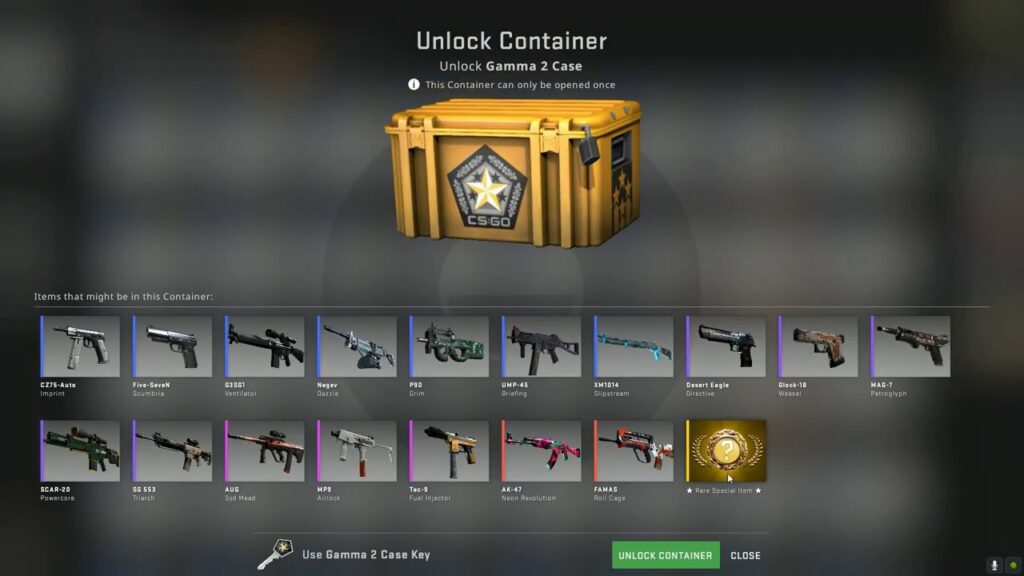 If you are not a fanatic for butterfly knives, then surely karambit knives are a weapon for you. In this game case, you will find three types of the finest karambit knives – Gamma Doppler, Autotronic, and Lore. Although they are not as expensive as the ones in the previous example, you will be different from most players. In addition, some versions of Autotronic knives can be sold for more than € 1000.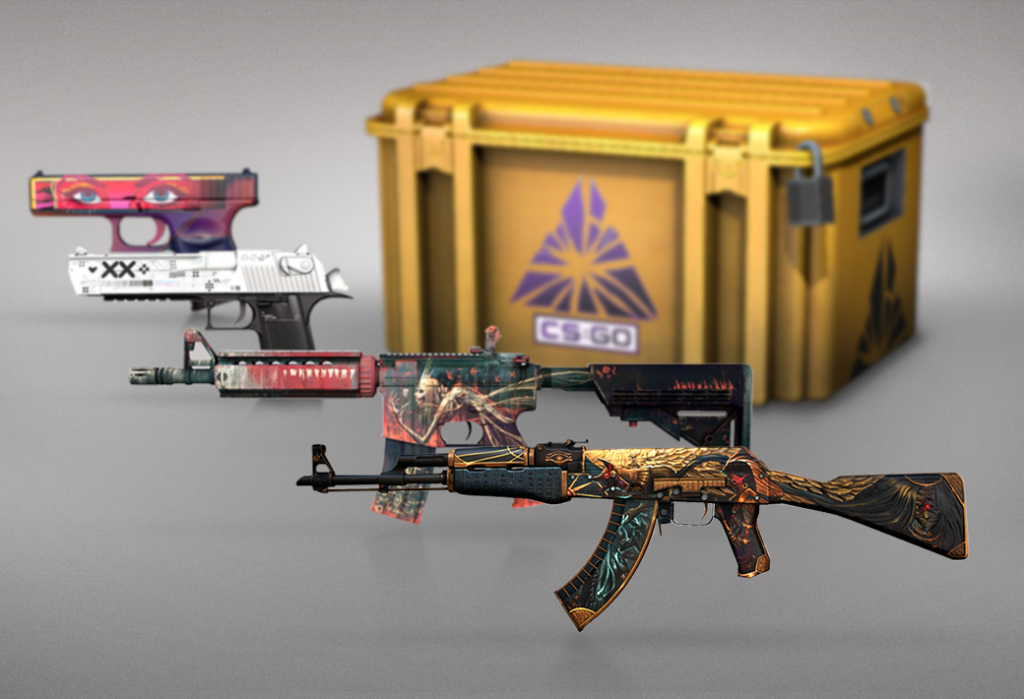 If you wish to get some of the more modern knives, then this case can be your best choice. It contains all the knives that came with the Shattered Web collection – and the suggestion is to try to get the skeleton knife. Some versions of this knife are so rare that the offer on the market does not exceed five pieces.
The Bottom Line
So, these were some of the reasons why some skins are so expensive – but also some of the very cheap skin solutions you can use when playing CS: GO. We wish you a lot of success in the game.