Back in 2018, the popular gaming studio Facepunch released Rust. This game was just another survival game that didn't intrigue people. It was one of those unpopular games that few knew existed.
However, things completely changed a few years after the release. Gamers worldwide started playing Rust and found out that this game had a lot to offer. They realized that this battle royal PvP survival game deserved more attention and had an interesting backstory.
Since then, Rush has been one of the most irresistible games in the gaming industry. Of course, that's not the only reason why Rust is very popular among gamers. Another reason is the unique and vast collection of available in-game skins.
The Rust skin market is probably one of the most active markets in the gaming industry. We've decided to list some of the most significant reasons Rust skins trading site like SkinsMonkey draw gamers' attention and how this market became so popular.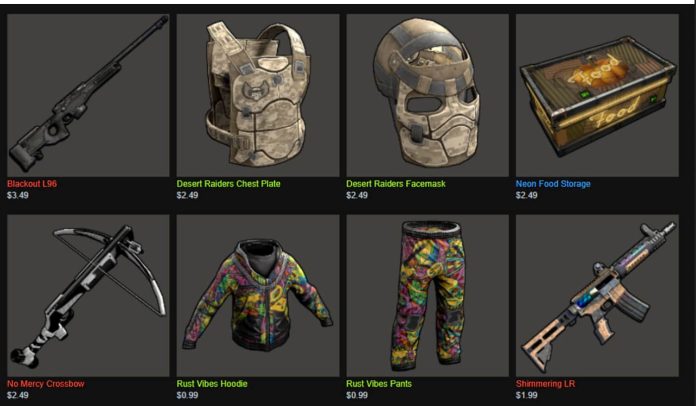 1. It's a way of getting more skins
We all know that every game's beginning can be the most tedious part, building up your character actively for days to get at least a few valuable items and some standard equipment. Simply, people need to play for hours to upgrade the basic items, weapons, and characters.
However, Rust developers decided to change the game. They made an enormous skin market, with many exciting and unique skins you can buy before starting to play the game. Namely, before they begin with their survival adventure, players can instantly shop for cosmetic items.
It's not easy to play to get skins. You need to spend days playing and still might not get the skin you want to have in the collection. So, the first reason why the Rust skin market skyrocketed is that players can buy as many skins as they wish, expand their skin collection, and start the game with style.
2. Players enjoy the game more
Yes, skins are typically only a cosmetic thing, and they can't help people have a game advantage, strengthen their character, or upgrade their skills. Skins can make your character and equipment look cool.
However, some skins people buy for Rust are not just cosmetic. If you've ever played a survival game, you know that many gadgets can be handy. Some Rust skins can help your character survive at night, keep it warm, and significantly protect its health.
On the other hand, players have totally different game perspectives when they have good-looking armor and weapon skins.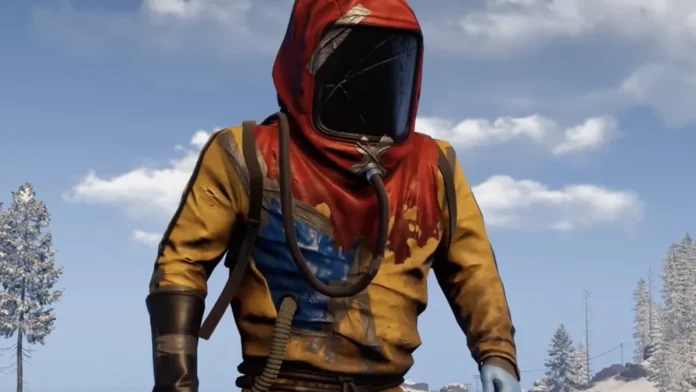 3. Traders can earn some money casually
The Rust skin market is not only the place where people can buy skins, but it's also an opportunity to trade them. The market is massive, especially because Rust is a top-rated game.
Namely, there are online platforms where players trade skins they don't want in their collection anymore. It's the easiest way to earn some money. Players can buy skins in the game's item shop and on various marketplaces, but they can trade them on the official Steam market or third-party sites specialized for skin trading.
4. People like trading
Some gamers even find skin collecting and trading as a hobby. They love trading and collecting fresh new skins for Rust. It's an exciting hobby that helps players earn some cash.
More importantly, Rust is a game where players can get skins just by playing. So, there are always some skins they don't want in their collection, which means there's always a chance to trade those skins and get the latest unique cosmetic items.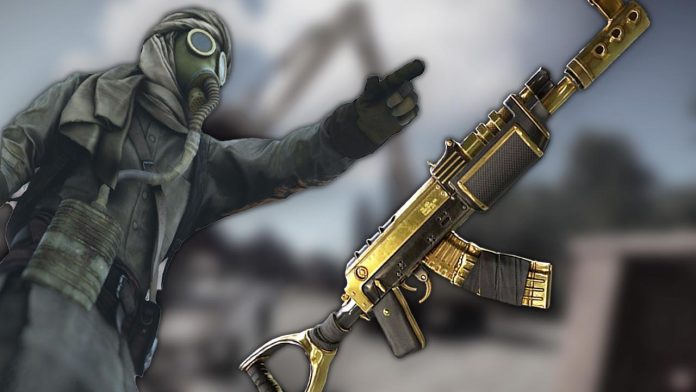 5. No need to grind for skins
How to get skins in Rust? The game lets players buy or earn skins by playing. There's a high chance you'll get armor, weapon skins, and clothes for free while playing. Isn't that great? Yes, it is, but only if you have free time to play Rust for at least five hours every day.
There's no official information on how long you need to play and the chances of getting random skin drops, although some say you need to play at least 100 hours. Unfortunately, most people don't have enough free time to grind for skins, which can also be boring.
That's why most Rust players choose the easier path. It's much more convenient to buy the skins you want and immediately get fantastic items to impress your opponents.
6. An easier way of acquiring rare skins
Although you can play to get random skin drops, there's little to no chance you'll earn the skin you want, especially if it's rare. Rust has many rare skins that players can only get on the skin market. You can play the game for years, and no one can guarantee you'll get rare skins for your collection.
The Rust skin market has become even more active since the game developers created rare skins. Almost every Rust fan wants to have an astonishing collection of skins. Luckily, Rust has hundreds of cosmetic items that can help you stand out in the game and amaze other players with your style.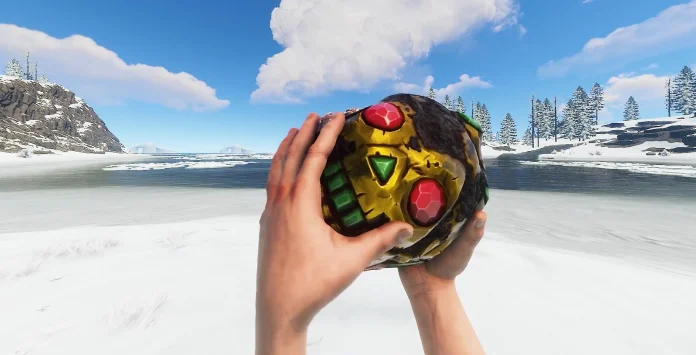 7. It doesn't cost much
Rust skins are usually very cheap, but cheap doesn't mean bad-looking. The Rust skin market is constantly expanding, with new skins appearing almost every week and immediately becoming available to players.
The high demand and constant expansion of skins have led to more affordable prices. People can improve their character's appearance and have a completely new in-game experience for just a couple of dollars. There's no need to spend a small fortune to add some unique and exciting in-game items.
Conclusion
The craze for Rust skins is growing day by day, and these are the primary reasons for that. Rust is currently the game with the most active skin market in the gaming industry. Check out the latest skins and enjoy the game.