The internet has transformed the way we gamble. It has created new opportunities for gamblers to enjoy games, win prizes and interact with each other online. This is why gambling companies must be able to keep up with emerging trends to capitalise on the growth of this market.
Online gambling is an industry that continues to grow at a rapid pace, with Statista estimating its worth to be over $66.7 billion globally by 2023.
Technology in the gaming industry is advancing at a speedy pace. However, with so many trends emerging, it can be hard to work out which ones are genuine and which ones are not.
By the look of things, 2022 Gambling is set to become safer, more regulated and increasingly competitive. This will likely affect how we play, the ways we interact with games and what devices we use.
The change may not be as dramatic as many of the trends that preceded it (think smartphones), but these new dynamics are certain to leave their mark on the industry for years to come.
In 2022, how will your favourite casino or sportsbook look? Philippe Joos, Head of Product at Napoleon Games & Casino, and Dave Pilgrim, Sr: Product Manager, Sky Betting & Gaming joined Applause for a webinar regarding this topic.
The following are some of their views alongside those of Applause, coming from their observations after years working with the world's largest gambling companies:
Cryptocurrencies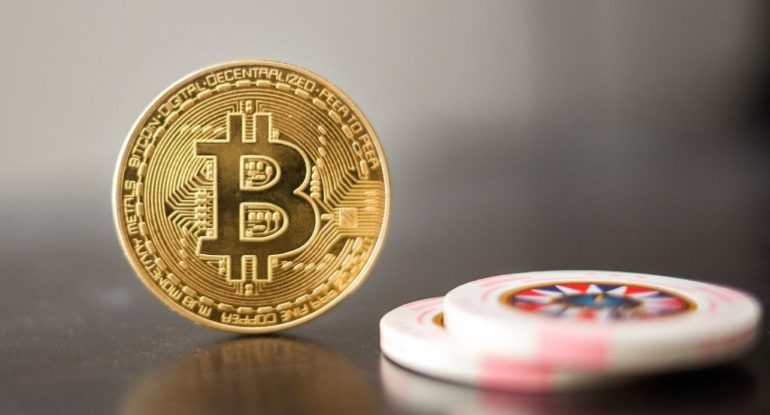 Cryptocurrencies like Bitcoin, Ethereum, and Dogecoin have great promise. These are likely going to supplement and even fully replace currencies in some cases. However, before accepting cryptocurrency payments from customers, online merchants must consider a few things.
Anonymity is a key feature of cryptocurrencies: transactions are untraceable (or at least extremely difficult to trace), making them suitable for users who want to remain 100% anonymous.
While this is a step in the right direction for data protection, it is a step backwards for online gambling. Online casinos and sports betting sites are supposed to collect specific information about their customers, which is part of their know your customer (KYC) obligations.
This is important for the site to protect them and prevent fraud. This requirement is incompatible with the privacy and confidentiality that cryptocurrencies provide.
Virtual and Augmented Reality (VR/AR)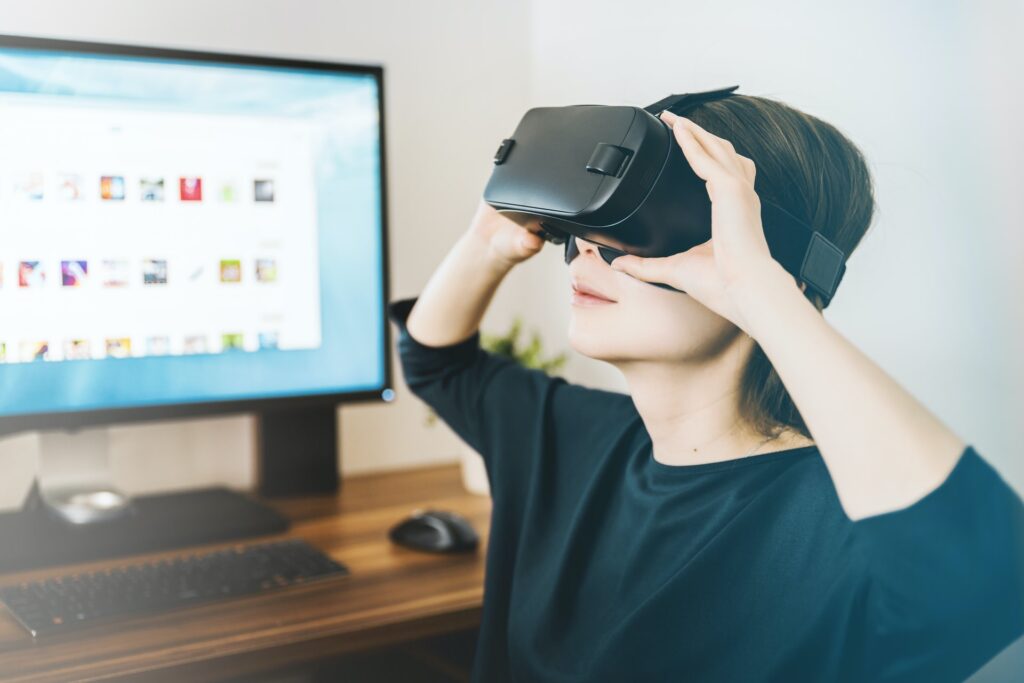 When you look back 10 years ago, you will notice that there has been tremendous change in this industry. Back then, many players were very excited by the existence of mobile gambling.
However, these expectations have over the years been overshadowed by many other new happenings in the world of digitalisation.
Facebook (Meta) has announced the creation of Metaverse, and this news has further pushed VR/AR into the spotlight. With its help, players will get greater immersion in the games.
There are a couple of casinos that are already offering VR products. A good example is PokerStars Sport. A sizeable number of features offered via the VR (e.g 3D avatars, gesture imitation, and live interactions) is a clear indication that the digital poker experience now closely resembles the real deal.
However, there is a huge barrier that is hindering the full potential of VR/AR. Customers need to have access to expensive headsets that will enable them to experience these features.
Esports Betting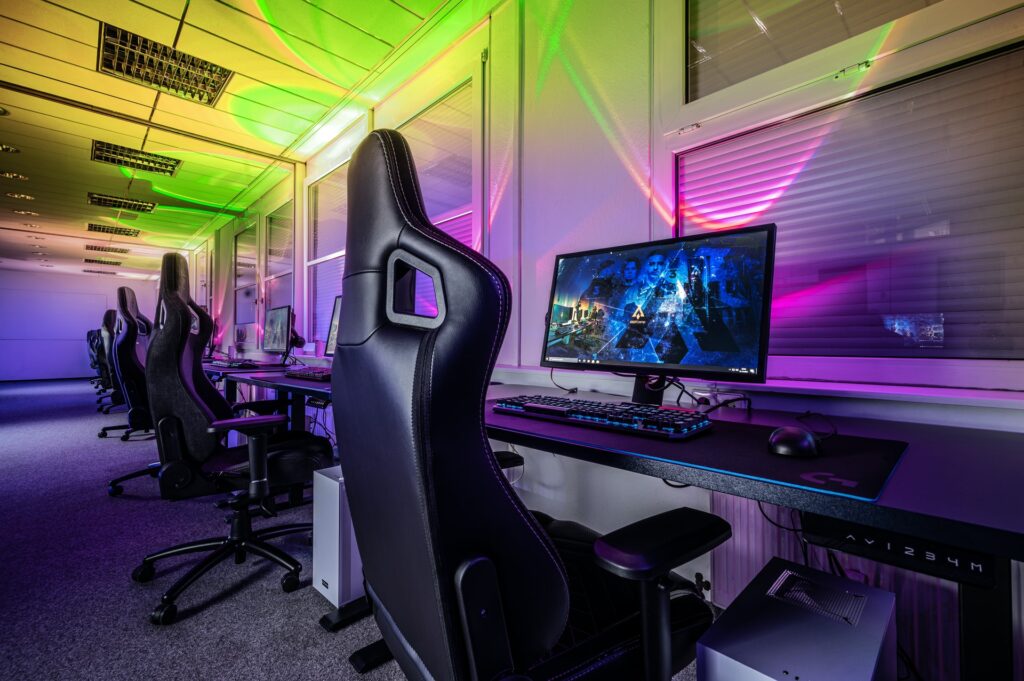 Esports betting is a game-changer for bookies because it allows for new data-driven customer experiences, more accurate betting, and more in-game betting opportunities. Applause a while back published a comprehensive analysis of the opportunities that esports betting has for bookies.
Although esports betting was a big internet gambling trend two years back, Joos and Pilgrim are highly sceptical that the trend will continue in 2022.
While betting on online games like FIFA was popular during the global epidemic, names like DOTA 2 didn't perform as well. According to Joos and Pilgrim, this implies that esports betting was only ever used as a stand-in for actual sports betting during the lockdown.
Wearables
Smartwatches are becoming increasingly popular, and are common devices for fitness tracking, gaming and even messaging. With their increased popularity, it's no surprise that this new generation of devices is gaining traction in the gambling industry.
Renowned companies like Playtech are already offering slot apps for the Apple Watch.
A smartwatch is more present in the user's vicinity than a smartphone, and this convenience is one of the reasons why they are more likely going to become a gaming trend in 2022.
The design of today's wearable technology also makes gaming more enticing than what is offered on mobile phones. The beauty is the fact that gamers only see the necessary information for a game and are not overwhelmed by too many buttons.
Social Betting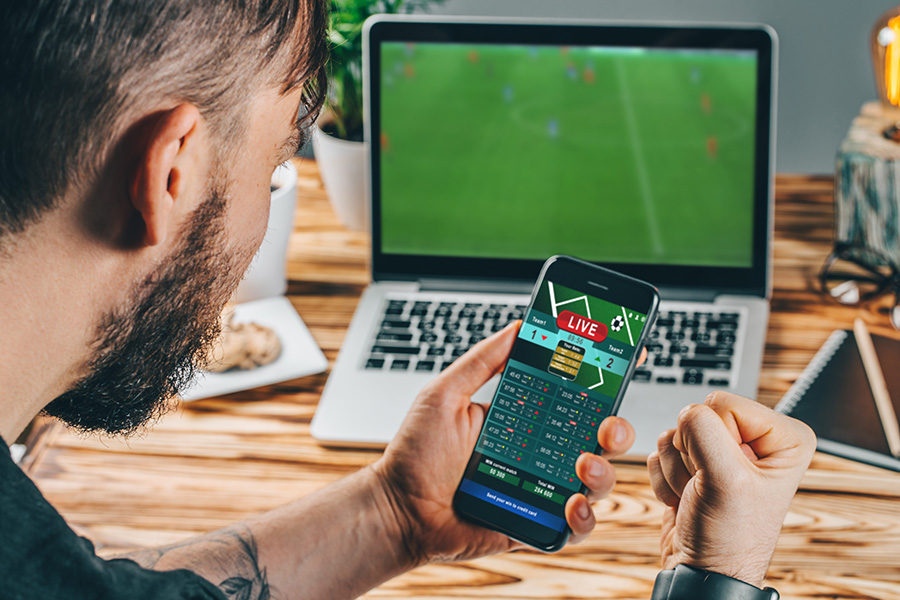 Punters enjoy discussing their wagers with their mates and even exchanging anecdotes. This has seen a rise in community betting features aimed at bringing these discussions online.
For example, gamers can use Sky Betting's "Request a Bet" feature to place a bet as a group by contributing money to a pool.
Users can follow, challenge, and comment on bets placed by friends on Superbet Group's successful community product.
There is also Betbull that has a feature that allows players to post bets publicly so that others can bet on them as well (it is commonly referred to as "betting with the herd")
Micro Betting
Back then, all that seemed to matter was the major outcomes in sports betting. Which team will come out on top in the game? What are the winning odds for the favourite? How many goals did they score during the match?
This type of betting is quickly becoming obsolete, giving way to micro bets, which are more favourable to small in-play events. These include things such as the player who will score the next goal, taking the next corner, or one who is likely going to receive the next red card.
It is difficult to manually reveal all outcomes due to the high volume of micro bets that happen in any given game. This has prompted many online betting companies to rely on AI to determine outcomes and distribute results, making micro bets expensive. Figuring out which events to offer bets on and which to exclude is important if online betting sites are to thrive.
Better Apps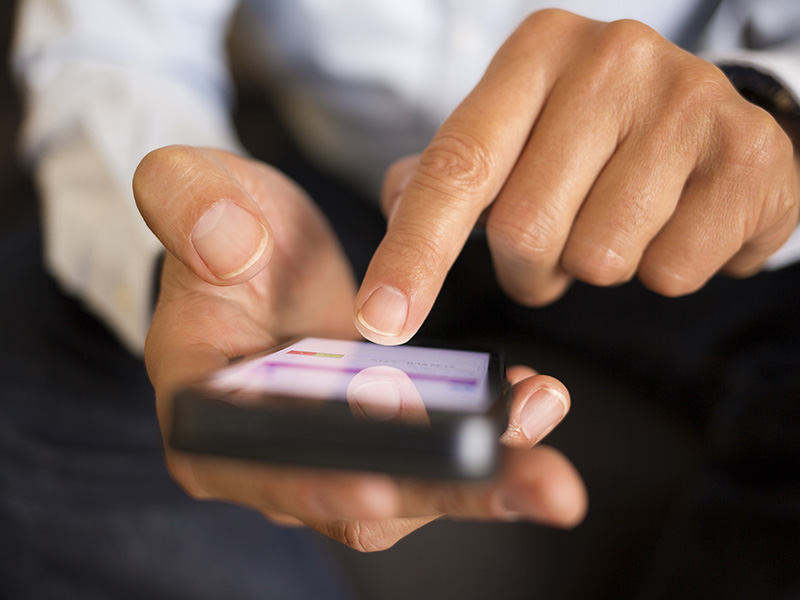 The most important, but often overlooked trend in online gambling is better apps. When it comes to online gambling apps, the quality of the app is a primary consideration for users.
For this to be successful, developers can consider a few things like:
Implementing a modular technology stack that allows users to enable or disable features as needed.
Make signing up for new users as simple as possible.
Improve online visibility so that users can find relevant bets/games quickly.
Localisation: according to Joos and Pilgrim, this is a critical part of the modern world of gaming. Just because an app was popular in one market doesn't mean it will be successful in another.
Capitalising On Emerging Trends
When a new online gambling trend emerges, it's important to seize the opportunity. This involves determining how each trend could be converted into features in the most user-friendly way possible, as well as ensuring that new features are not only functional but also useful.
Conclusion
2022 has already started on a high, and we can only speculate on the new trends that are awaiting gamblers. We have already seen a few new ideas being implemented, and if this trend continues, then it is a year when a lot of positive change is expected to happen in this lucrative industry.
Do you enjoy playing casino games? Online casinos continuously upgrade their websites in order to remain relevant, while providing gamers with better gaming experience. Great way to keep up with the newest offers and bonuses is to use websites like DeluxeCasinoBonus that put all of these things together and make it really easy!