Trading is all about buying or selling financial assets on the markets. Before entering this field of earning, it is necessary to be trained. It does not matter which brokerage company will provide you with services and which platform will be used for trading (you can read more about them on this web page. Only by having successfully completed the training, a trader can acquire the necessary knowledge on how to set up a trading account or perform technical analysis.
Trading: Possible Ways to Learn
Many traders are mistaken when they think that theory will not help them in practice. After all, if you immediately start trading without the appropriate knowledge base, you can lose not only your energy and time but also a lot of money. That is why it is important to pay sufficient attention to education. In the table below you can find the three most common formats of training for trading.
| | |
| --- | --- |
| Online | This is one of the most convenient training formats because a person can control the time when he or she can start mastering trading. Various courses and workshops can be viewed right at home. All that is necessary for this purpose is a PC or phone and also uninterrupted access to the Internet. It is important to note that users can always contact the course tutor via online chat or messenger should they have any questions. |
| In-person training | In large cities, you can often find special schools that provide training in trading. Its essence is very simple. Specialists from this field clearly explain the principles of this type of activity during group or individual classes. However, this type of gaining knowledge has a significant disadvantage. It lies in the fact that it is necessary to adjust to the schedule of lessons. |
| Studying on your own | With this variant of training, the future trader has to seek information about trading from books or the global network. Various lessons, webinars, articles, etc. can be used as material. However, this method is not suitable for everyone because it is difficult enough to understand the terminology of trading without external help. |
Features of Online Learning
The number of different organizations offering training in trading increases every year. It is not surprising because this activity brings benefits both to companies and traders-to-be. The first ones receive the income from sales of courses, and the second ones will earn during the trading activities. However, it is worth noting that you can also find free educational materials on the Internet, they are available in the public domain. Many users are faced with the question of whether they should pay for training in trading. Is it really important to buy online courses to get a high-quality education? The answers to these questions are not that simple.
Free Training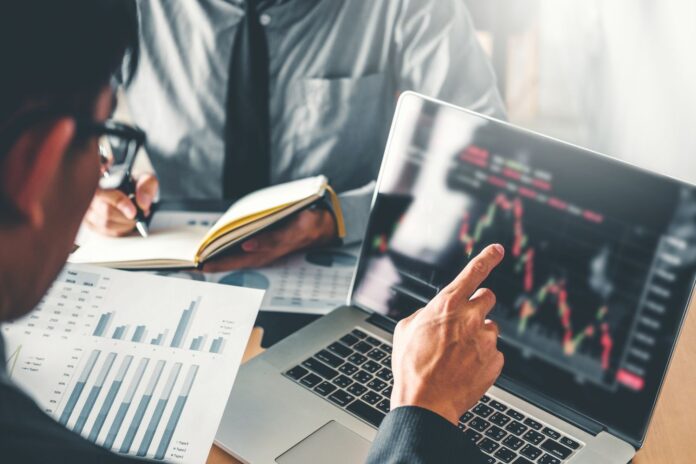 Free training courses for trading can be found even in those organizations that are not involved in this type of activity. The thing is that most companies release them as bait so that the user, having studied the information on them, will switch to a paid program. You can find a lot of enticing information in such materials, such as guaranteed performance and a 100% profitable strategy. However, in reality, these are just words to attract the attention of the client, and there is no meaningful content behind them.
It is worth noting that finding really useful free courses on the Internet is still possible but it will take a lot of time. And these materials will often contain a limited amount of useful information. If you do not want to waste your time, you can try another activity to generate income, such as an online casino. It gives customers the opportunity to bet in different currencies, including bitcoin. You can read it here in more detail.
Paid Training: Pros and Cons
Paid courses can also be quite different. One thing is for sure, there will certainly be more information available compared to those that are freely available. Often, the client will have the opportunity to communicate directly with teachers and project managers who can help in addressing various questions.
Is It a Good Idea to Buy a Trading Course?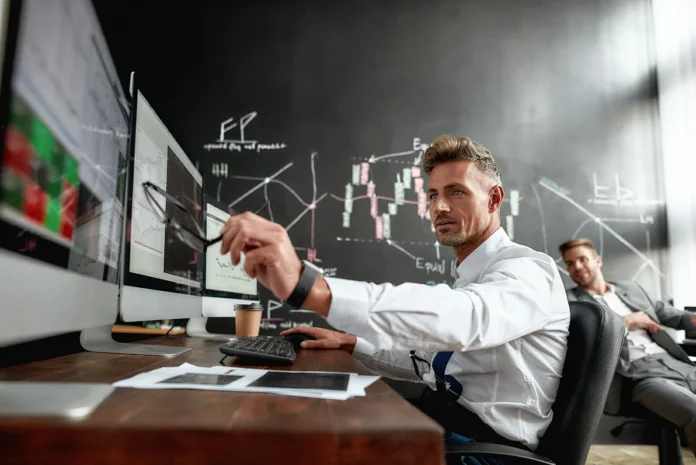 As we have already found out, trading education is a compulsory step that must be taken before you start trading on the market. However, before giving your money for any materials found on the global network, it is worth remembering a few important points:
Not all paid programs provide useful theoretical knowledge.
Taking a paid course does not guarantee successful transactions.
Indeed, many courses created on a paid basis carry valuable knowledge, which is extremely difficult to find on one's own. However, in order to benefit in practice, you have to choose only those materials sold by really professional traders, not by organizations with many job profiles. We recommend choosing courses from people like John D. Arnold because they have experience dealing with confirmed and real trades. You can find out basic information about him at https://www.forbes.com/profile/john-arnold/?sh=362f5a471100.
Conclusion
Training in trading is an important stage that will help to learn all the nuances and subtleties of trading. In this case, you can choose any format to obtain knowledge. Online courses created by experienced traders are ideal for the fastest and highest quality.