Tom Clancy's Jack Ryan, popularly known as Jack Ryan is the most interesting political spy thriller series that emerged lately. After two successful seasons, fans have been waiting to hear about the third season. Is it really happening? Have the makers canceled Jack Ryan Season 3? We're here to answer all your questions about the show in this article.
When will Jack Ryan Season 3 release?
After the show premiered on August 31, 2018, on Amazon Prime Video, the amazing response received by the show paved the way for its renewal. So, season 2 came out with a blast on October 31, 2019. It managed to do justice to the story and the fans' expectations.
Amazon announced an official renewal of the show for a third season even before the second season came out in October last year. However, there's been no report about the official release date of Jack Ryan Season 3 so far. Also, the makers have not released a teaser or a trailer yet.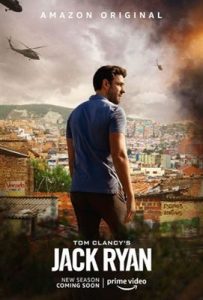 The production process and important announcements might have been delayed due to the outbreak of coronavirus around the globe. As per sources, Jack Ryan Season 3 can't be expected to be on our screens this year.
The expected storyline of season 3
This drama is based on Tom Clancy's Ryanverse. It revolves around Jack Ryan, who is a CIA analyst. After discovering several doubtful bank transfers, his desk job gets out of the frame for him. So, the show takes us through his journey as a CIA investigator. A rising Islamic extremist named Suleiman is the one behind the bank transfers.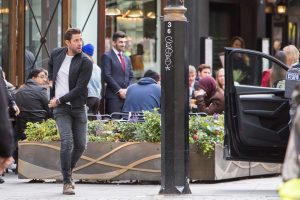 Then, in the second season, we saw Jack in the midst of political warfare. The melting down economy has led to the migration of a large number of people in the corrupt environment of Venezuela. Hence, this season covers his struggles in these challenging situations.
Season 2 left us with a cliffhanger due to which we are doubtful about what will happen next with Ryan and James. Furthermore, Geer's medical condition is reportedly going to be the reason behind his expulsion from the CIA. There are going to be some more additions to the star cast of the show with Jack Ryan's collaboration with another specialist.
The main star cast is expected to be back for the third season. No official announcement about the new characters is yet to come from the makers' end. Stay tuned for all the updates related to the show.