The most amazing gift for the fans of the Lucifer series is the fact that Rob Benedict will have a guest appearance in the fifth season. The main character Lucifer will meet his father, who is from the other universe. And, it will happen when Rob Benedict will appear as guest-star in season 5.
TVLine has arrived with this news and stated that "Vincent Le Mec, a hardened French Mercenary whose violent work brings him to Los Angeles — and into the crosshairs of Lucifer, Chloe, and the LAPD."
Rob Benedict's Guest Appearance in Lucifer season 5
From the past few months, we all have waited for the announcement of Lucifer season 5. And since the release date is announced for season 5, the production house has been giving many updates about the series. They have said that Rob will give the guest appearance in the season. Also, Rob is done with the filming for his guest appearance sequence before the pandemic situation of coronavirus.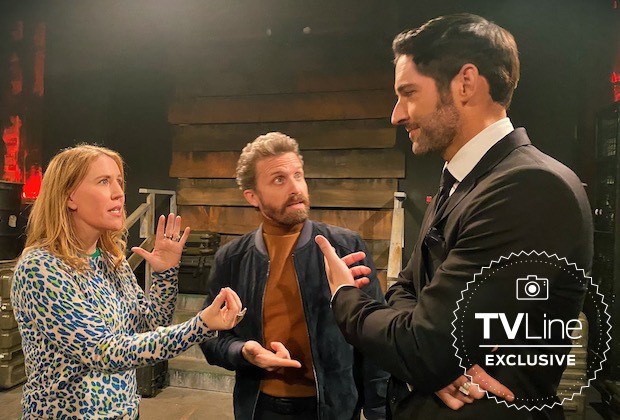 The first part of season 5 is going to release on August 21. Unfortunately, They have set the role of Rob in the 15th episode, which will release in the second part of the season.
Rob will play the role of Vincent Le Mec. And, the character is described as "hardened French Mercenary whose violent work brings him to Los Angeles." He will naturally cross the path of our lead role named Lucifer, Chloe, and the other members of the devilish gang.
Rob is one of the senior actors in this industry. And his real-life best friend, Richard Speight is the jr. director of this series. Richard has directed a few episodes of this season. And the episode with Rob is also a special episode for Richard as he portrayed the character of Rob.
In the talk, Rob said, "I'm super excited to work with my friends. I play another questionable character, which is always fun to sink my teeth into…"
So, this is it for the appearance of the Rob in season 5 of Lucifer. Stay tuned with us for more updates.
Also read, Lucifer Season 5: Air Date Of First 8 Episode Announced!