The cast of Teen Wolf recently reunited with a special purpose on June 26, 2022. They have arranged a meeting from home, and you can stream it on the official channel of MTV on Youtube.
The cast members arranged this reunion because it is the ninth anniversary of the show. Yes, On June 5, the show completed nine years. For that, MTV had initially arranged the reunion on June 3. But, they postponed it because of the ongoing protests in the wake of the homicide of George Floyd while in the custody of Police officers.
Well, if you haven't watched the reunion until now, then this article is for you. Here we have collected exciting statements of the cast members and also provided a reunion video. So, read further to catch all the gossips.
Reunion video of the cast members of Teen Wolf
Here is the video from the official Youtube channel of MTV.
They have called it "The Pack is Back!." The show is handled by one of the most talented MTV host Josh Horowitz.
Tyler Posey (Scott), Dylan O'Brien'Brien (Mieczyslaw "Stiles" Stilinski), Holland Roden (Lydia Martin), Shelley Hennig (Malia Tate), Dylan Sprayberry (Liam Dunbar), Arden Cho (Kira Yukimura), Cody Christian (Theo Raeken), Charlie Carver (Ethan), Max Carver (Aiden), Khylin Rhambo (Mason Hewitt), Melissa Ponzio (Melissa McCall), Linden Ashby (Sheriff Noah Stilinski), Ian Bohen (Peter Hale) and Orny Adams (Coach Bobby Finstock). These are the cast members of the show, and they all were a part of the reunion. Executive producer Jeff Davis also joined the reunion.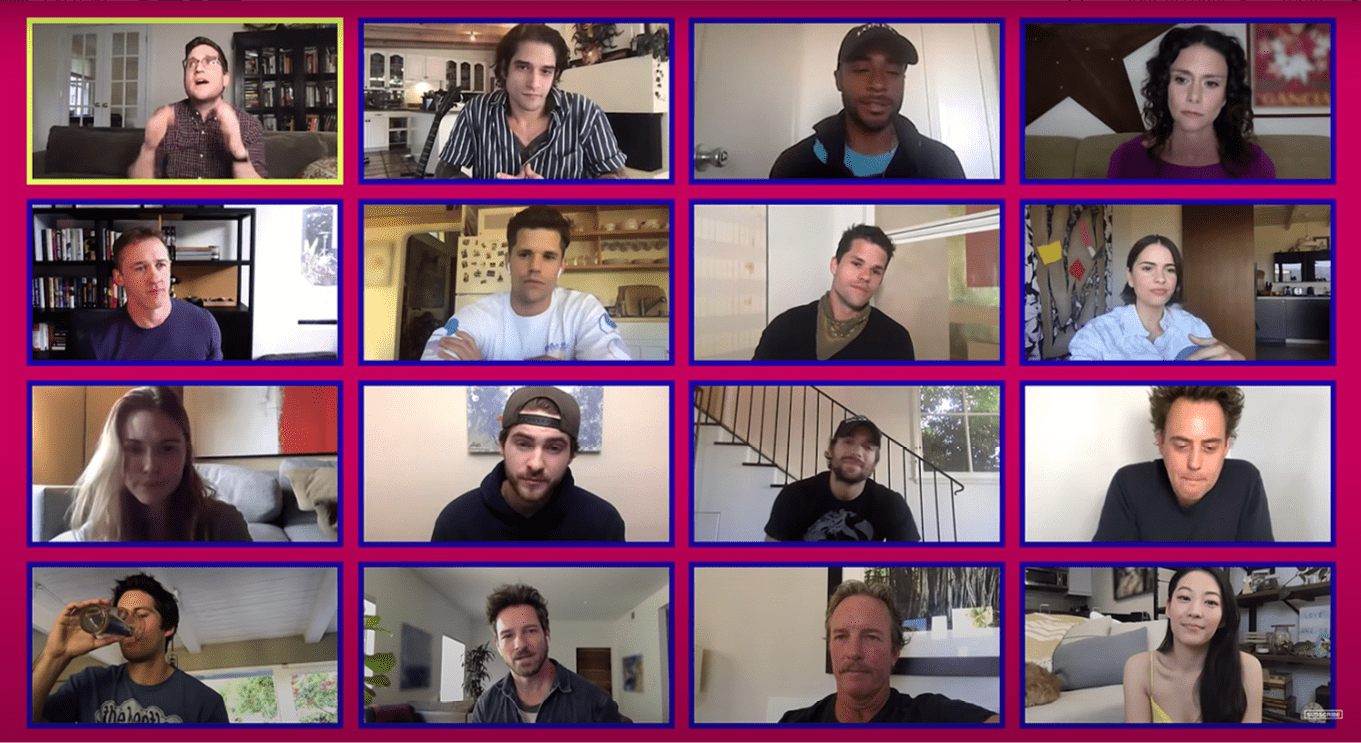 Although this reunion benefited with one more thing, this event helped the first responder first charity to aids frontline workers working during this pandemic situation of coronavirus.
Some interesting statements from the cast members
Posey is the one who had tweeted earlier this year to bring the Teen Wolf Show again on the TV. He said, "I don't know if it's because I haven't seen it in years, but I was looking at it from such a different perspective. I cried at every single thing that you were supposed to cry at — maybe more. I was really proud of every single one of us. We really f*** did a cool, really really good job,"
"It was like our school, Tyler's energy too, just leading the show from day one — I cannot say how instrumental that is to the entire series and how much we all love each other," O'Brien said.
Christian said that, "It was an adventure, man." Rhambo added with him that, "It was vacation, it was therapy."
So, this is it for the reunion episode of Teen Wolf cast members. Stay tuned with us for more updates.
Also read, Teen Wolf Season 7 | Everything You Need To Know About The Seventh Season