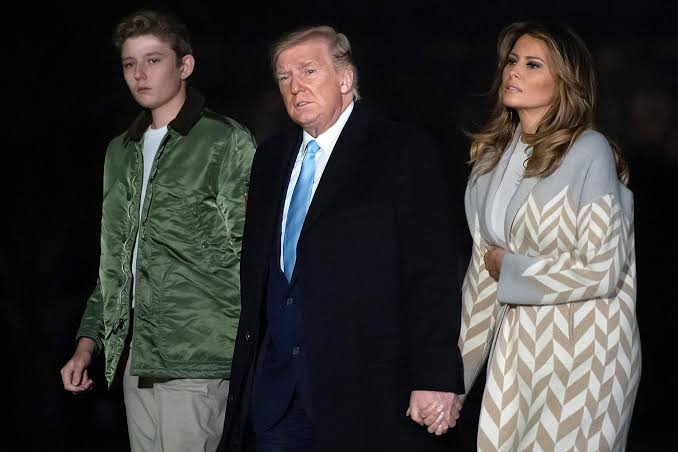 As per reports, the office of First Lady Melania Trump has criticised Food Network host John Henson for posting an "insensitive" tweet about 14-year-old Barron Trump on Father's Day.
For now, we have that information that Henson jokingly says, it was totally for the President.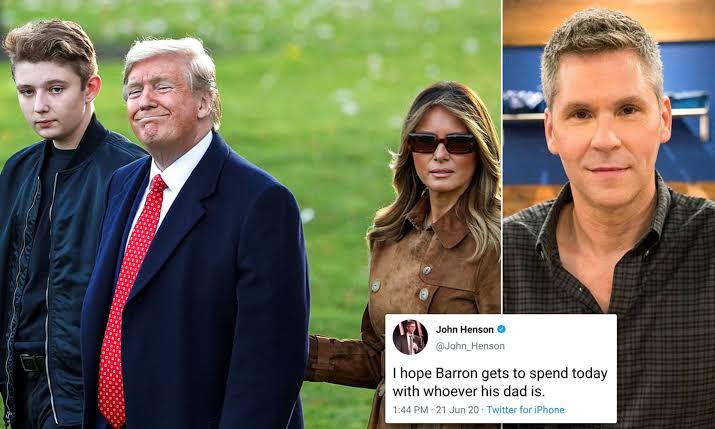 What was John Henson's tweet?
We saw the comedian's tweet on Sunday and it says, "I hope Barron gets to spend today with whoever his Dad is." This was his response to the Father's Day post made by Trump's older children.
The tweet is apparently not there now, but it got really harsh criticism by some Twitter users.
What was the public reaction to the tweet?
One of the user says: "John I take issue with your very rude comment towards a decent young man who is loved and treasured by his parents, imagine someone saying what you said to a child of yours! Would you make the same statement on ANY President? It is disgraceful and shameful."
John Henson responded through another tweet saying Donald, not Barron, was the joke's actual target.
John Henson wrote, "The joke was totally for Trump. Just a slight mention of Barron's name does not mean it is at his expense. Although I completely respect your right to take an issue with it."
How did Melania Trump respond to the tweet?
To this, Melania Trump gave a response on Tuesday via her White House spokesperson Stephanie Grisham, saying, "Barron should be "off-limits" as he is a minor."
Also, Grisham sent a statement to The Daily Caller on behalf of Mrs. Trump, saying: "Sadly we continue to see inappropriate and insensitive comments about [Donald Trump's] son."
"As for every other administration, a minor child should be off-limits. They should be able to grow up with no judgment or hate from any strangers along with the media."
Although she rarely makes public statements, Mrs. Trump has been quite fierce in defending her son's privacy.
Was this the first time Melania came to Barron's rescue? 
Also, Professor Pamela Karlan previously used Barron's name during House Impeachment proceedings last year. She gave a Reference on the limits of Trump's executive power jokingly saying, "The Constitution states that there can be no titles of nobility. So, even though the president can name his son Barron, he cannot make him a baron."
For that, we saw Melania Trump wrote on Twitter that Karlan should be "ashamed" of herself for such a comment.
She wrote, "A minor child deserves his privacy and should certainly be kept out of politics. Pamela Karlan, you should be totally ashamed of your angry and completely biased public pandering, and also using a child to do it."
These are the few times we saw Mrs. Trump lose her cool.
Stay safe and keep reading for more updates.