Identity – noun – the fact of being who or what a person or thing is. If there is one thing that is common throughout the many diagnoses of why Manchester United is struggling, it is the theory concerning the lack of identity.
It is a very fair point too, with it being tough to really distinguish what their style of play is and what they are consistently trying to achieve and put forth each week. Ole Gunnar Solskjaer's team have tended to thrive most as a counter-attacking team, sitting deep and soaking up pressure before taking their opportunities on the break.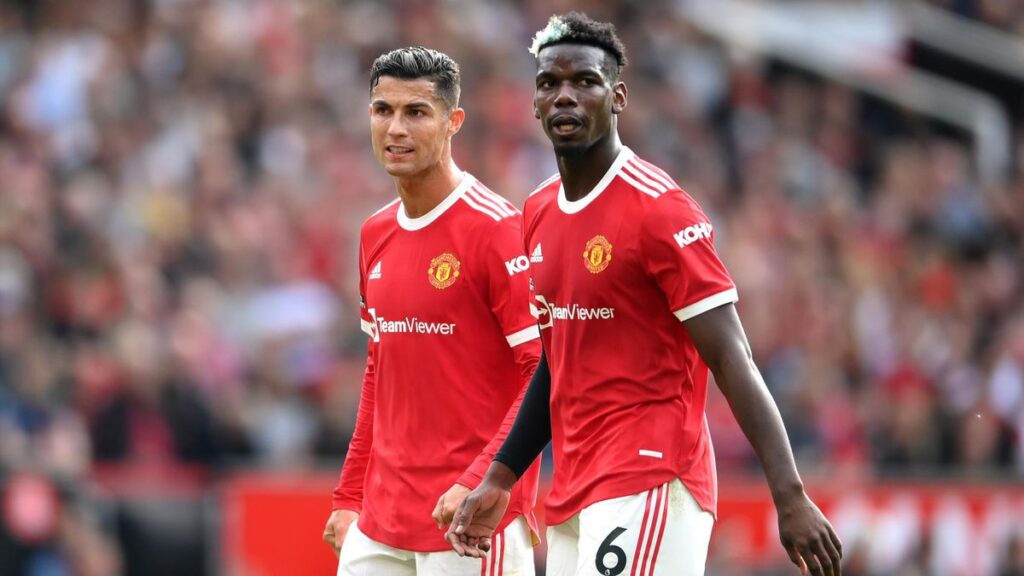 This may be an effective tactic away from home or against one of the established elite sides in the Premier League or Europe, but can only take you to a certain level. Particularly when this isn't a system that necessarily suits the players within the team and there isn't such a great buy-in from the players out of possession.
Watching United each week, it's difficult to see any regular patterns of play or any clear philosophical ideas that translate onto the pitch. What emphasizes this point, even more, is when you compare United to their supposed three main title rivals in the Premier League in Manchester City, Liverpool, and Chelsea.
These teams all have a clear philosophy and style that they abide by and also have one enormous thing in common – a world-class manager. Pep Guardiola, Jurgen Klopp and Thomas Tuchel are arguably the three best managers in world football at this moment in time and each has their fingerprints plastered all over their respective teams.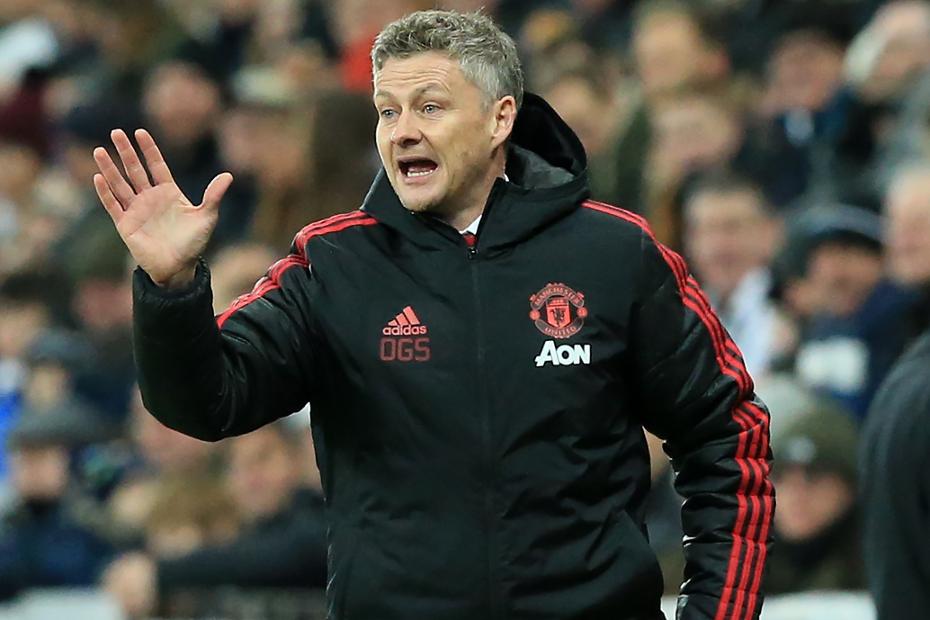 That lack of a plan has inadvertently been highlighted by the blockbuster summer signing of Cristiano Ronaldo. It was a deal fuelled by emotion and romanticism, as well as the desire to not see one of the club's greatest ever players turn out for Manchester City. In bringing in Ronaldo, Solskjaer blatantly contradicted the ideology that saw him sell Romelu Lukaku to Inter Milan in 2019.
Lukaku, an out-and-out number nine who operates best in the penalty box and isn't known for his work out of possession, was sold in order to accommodate a more free-flowing United frontline that played with greater fluidity. Marcus Rashford, Mason Greenwood and Anthony Martial flourished as part of the front three, particularly when the Premier League made its return from the pandemic.
It seemed this would be the direction that United were heading for, as they then pursued the signing of Jadon Sancho the following summer, though they would be forced to wait 12 months for Borussia Dortmund to lower their asking price. However, the addition of Ronaldo has seen them go right back to the profile of player and fit that they seemed to be keen to avoid not so long ago.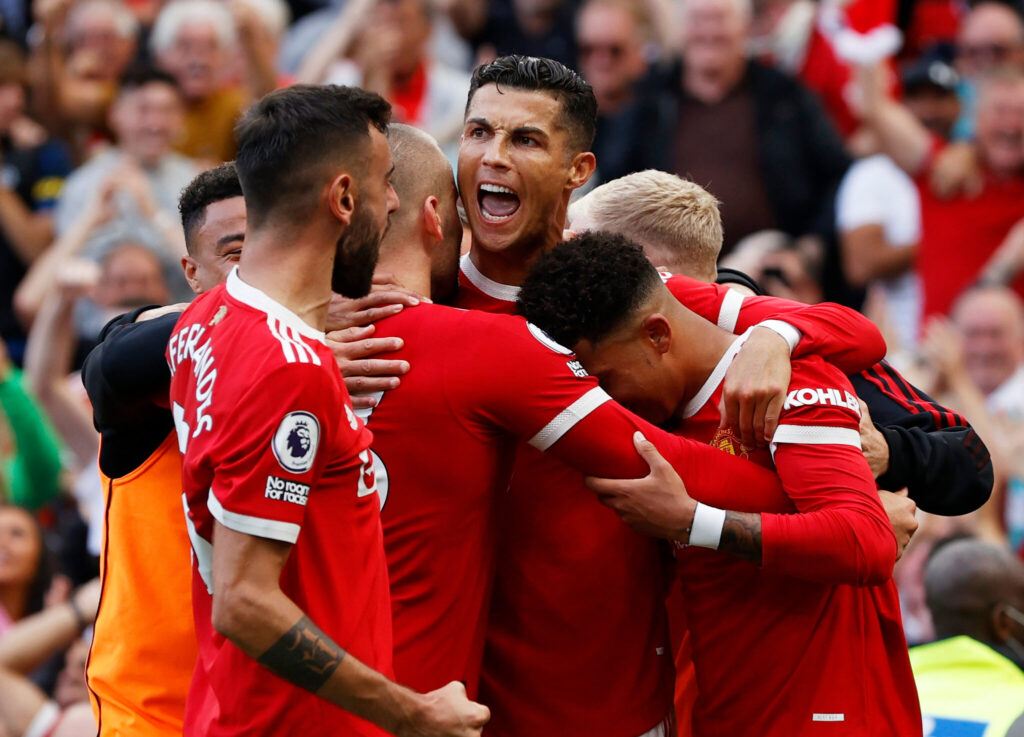 While Ronaldo and Lukaku have different attributes and are distinctly different players, both are best at finishing chances rather than being at the heart of creating them. You wouldn't associate either with pressing from the front of their workrate out of possession and both have to have a team built around their strengths to really maximise their impact.
As we saw at the King Power Stadium on Saturday during their 4-2 defeat to Leicester City, if Ronaldo doesn't score in games he can be somewhat anonymous at this stage of his career. That particular saga is perhaps the most obvious sign of a lack of clarity when it comes to what Solskjaer is trying to achieve and what he wants from his team.
The weekend's loss was their fourth in seven matches in all competitions and they are now winless in three games in the Premier League. This run of form has also seen many bookmakers increase their odds to as high as 33/1 to win the title this season, having been a 5/1 shot as little as over a month ago.
If you are interested in betting on the Premier League then be sure to head over to Inkedin. They will point you in the right direction of where to place your wagers online, whether it be at a sportsbook or online casino.
Individual brilliance is all too often relied upon to bail United out of games and the match-winners in the squad have ensured this policy has bailed Solskjaer out on a number of occasions.
United's defensive deficiencies were also brought to the fore once again and nothing quite highlighted their struggles by the fact that David De Gea was arguably their best player despite conceding four. For as good as Man City, Liverpool and Chelsea are on the ball, they are just as outstanding without it and that is really what separates them from United and the teams in the bracket below them.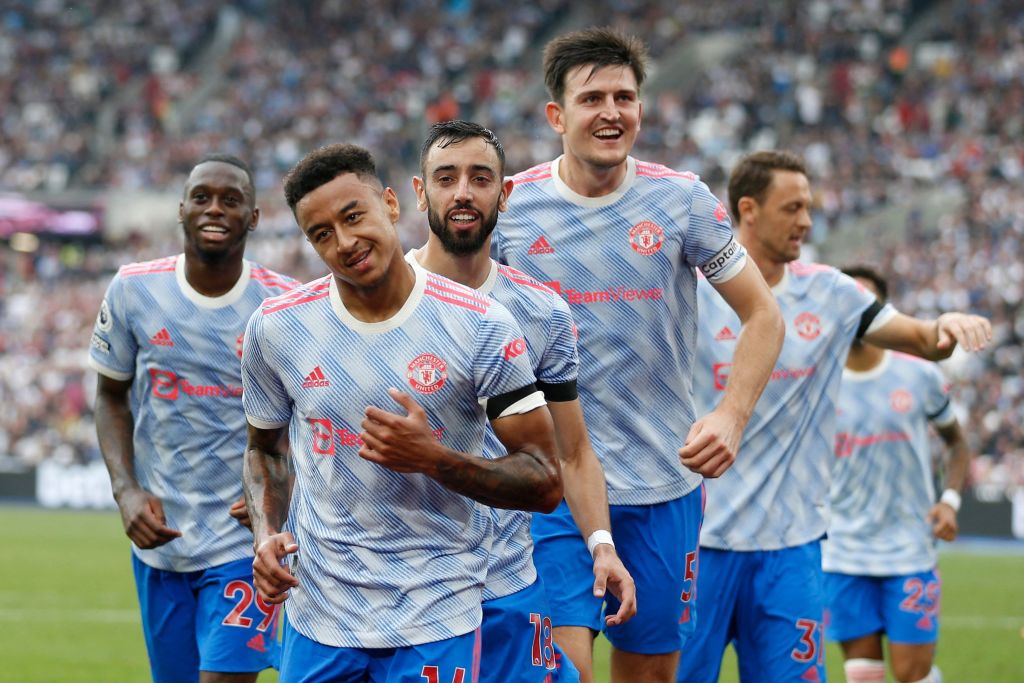 Their managers accept no passengers out of possession and there is an undeniable feeling that standards are set a lot higher amongst their rivals with greater accountability for those who do not comply.
However, it is when Solskjaer's back is pressed against the wall that he seems to really get the best out of his players and he will need another one of those revival runs of form to stay in the job. That will certainly be easier said than done as they face Liverpool, Tottenham Hotspur, Manchester City, Watford, Chelsea and Arsenal in their next six Premier League games in what could really be a seminal moment in his reign.
There are only so many times that he can save himself from the depths of peril before something has to give and expectations have only risen since the summer acquisitions of Ronaldo, Sancho and Raphael Varane. Excuses will no longer be tolerated and silverware almost certainly has to come if Solskjaer is to start next season as United manager.
He has the backing of the board for the time being, but patience could run incredibly thin if they are unable to secure a respectable return of points from this pivotal run of fixtures.