If this is your baby girl's first Christmas, it should be a memorable experience for her. Thus, every aspect of the event should be picture-perfect, and your child's first Christmas gift must genuinely stand out. Fancy baby girl Christmas dresses can be a great choice in this case. So in this article, we will provide you with some tips to buy the cutest baby girl Christmas dresses this holiday season.
1. Enjoy Seasonal Deals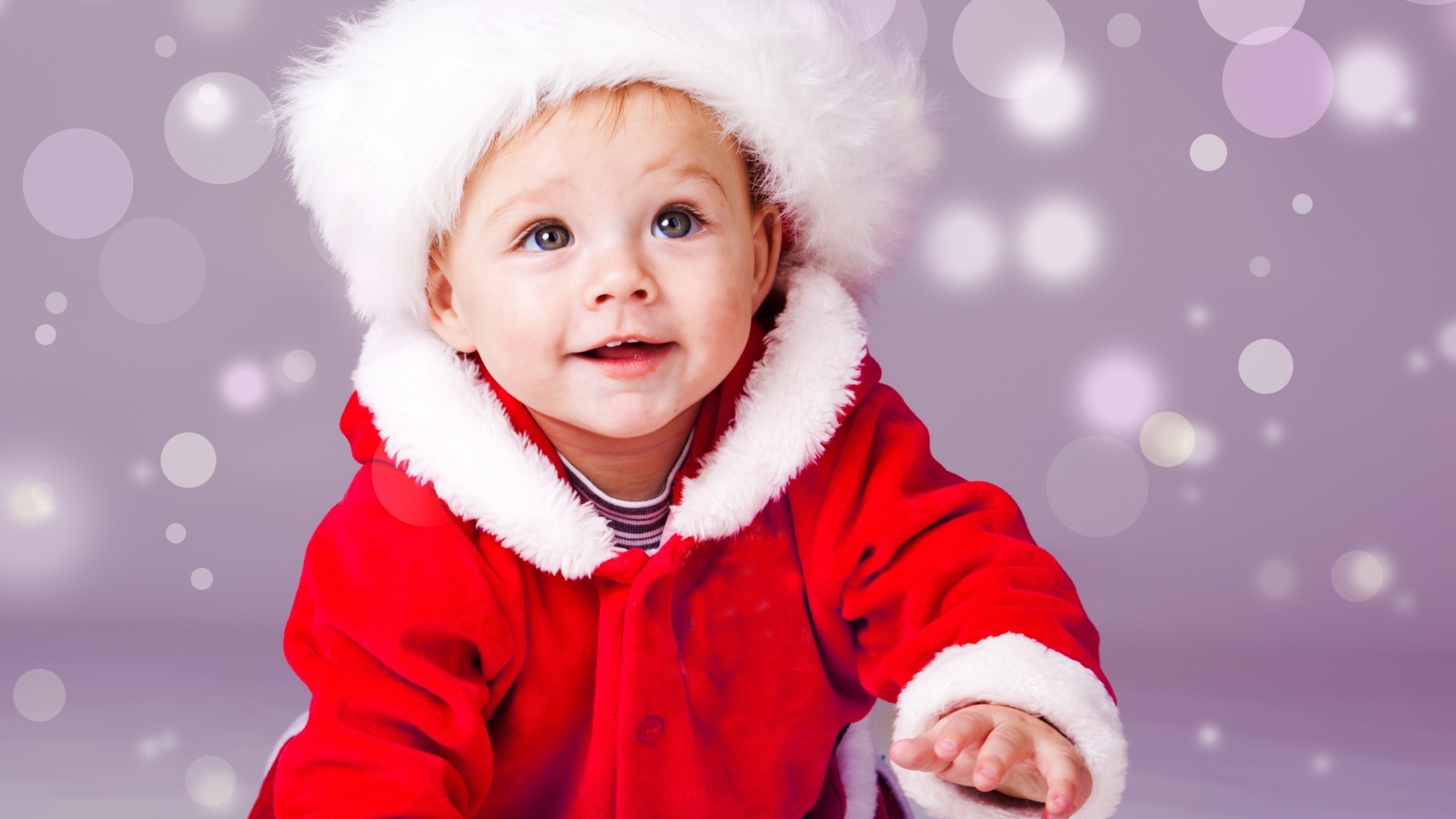 Typically, many stores will start giving out their holiday deals on their products at this time of the year. This includes large and famous brands as well. So if you are looking for a cute and high-quality dress as a gift for your baby girl this Christmas, don't forget to take advantage of these deals.
That said, you also don't have to go for top-tier brands to grab an excellent item for your little one. Even with a discounted price, their products can be pretty expensive. Instead, shopping online at places like BabyOutlet can be an excellent resource for good-quality dresses at a more reasonable cost. Their baby apparel is cute, organic, and very affordable. They also provide bundle deals so that you can buy multiple dresses for your or other siblings at ease. So in case you are struggling for a place to pick up a gift for your child this Christmas, we highly recommend you check out this store!
2. Comfort Is The Most Important Factor
No matter which kind of dresses you will get for your baby girl, you need to ensure that they are lightweight, comfortable, and soft. The softness of fabrics is significant when buying baby clothes. Ultimately, just as you wouldn't want to wear uncomfortable clothes, babies don't want to either. Make sure to focus on clothes made out of fabrics you'd like to wear yourself. In this case, dresses made from organic cotton or bamboo fibers are not a bad choice.
3. Don't Focus On "Christmas Only" Dresses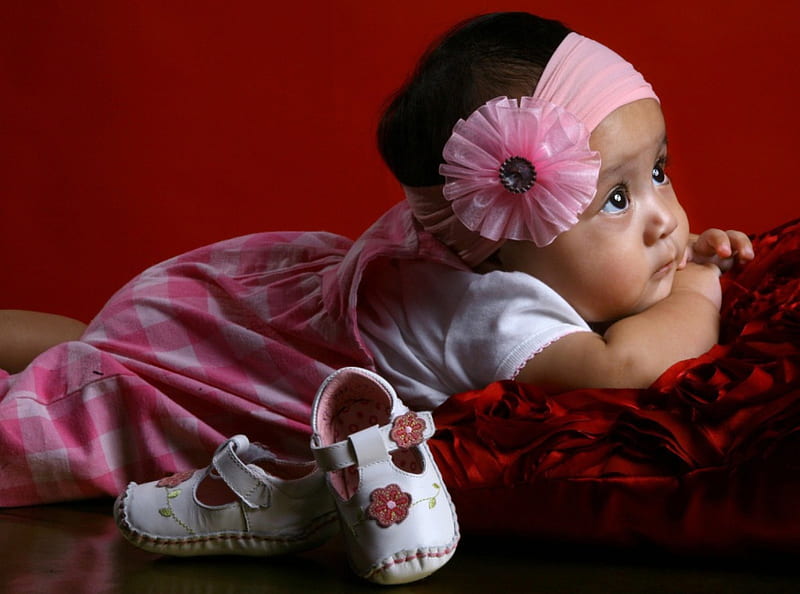 It's okay to have one or two dresses with a Christmas theme as the main focus in your baby girl's wardrobe this holiday. Items with Santa Clause or Reindeer decorations would be absolutely adorable for a family gathering on Christmas night. However, you should also get other festive dresses with different patterns so that your girl can wear them on other occasions as well. Pick classic shapes and patterns with fun details. Try not to pick overly trendy items so that they don't date quickly(A cute red dress will be fantastic for Christmas eve and any upcoming events!).
4. Are the Dresses Easy to Wash?
Babies change their clothes regularly, so it comes as no surprise that your washing machine will always be on the go. So opt for easy-to-wash materials over hand wash only garments – this will save you time and effort when getting the next batch of clothing ready for your little one.
5. Go For Dresses With Fasteners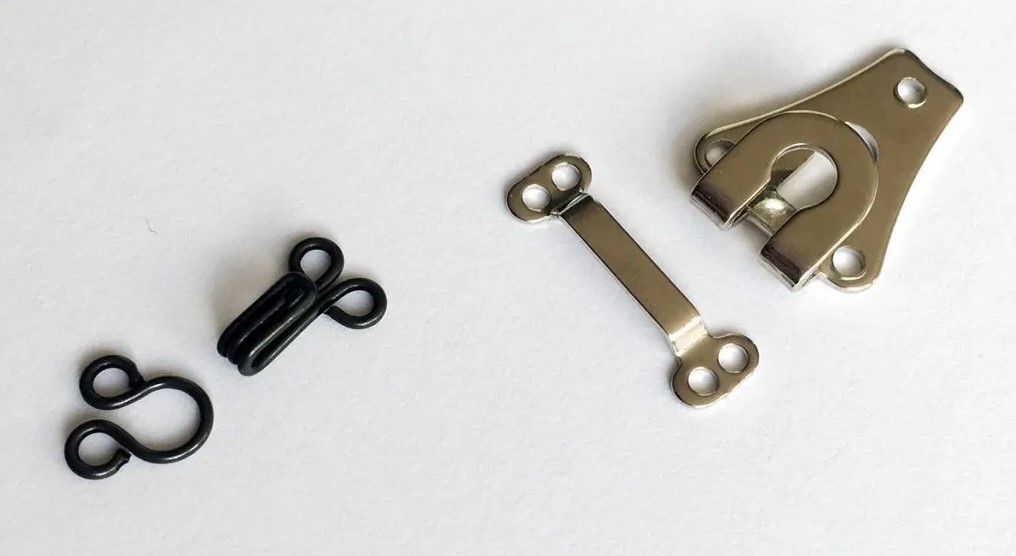 Babies usually change their clothes several times throughout the day because of spit-up, pee and poop, so it's important to get clothes that are easy to put on and remove. The last thing you want is to struggle to dress/undress your child every time they are due for a clothes change.
So opt for dresses with easy fasteners or stretch. They will minimize your time "operating" your little peewee. It will also be less of trauma as your kiddo will protest the sudden temperature change when you remove their clothes.
Zips, buttons, and snaps are the most common types of fasteners you'll find on clothing. Try to get snaps and zips instead of buttons as they are more convenient. That said, metal buttons may cause an allergic reaction in some kids, especially if your family has a history of allergies, so stay away from them! And if you've already loved a dress with buttons for your baby girl, make sure that the buttons in the dress are not loose. Young kids tend to grab everything into their mouth, and in this case, your baby can even swallow the button and get hurt.
6. Buy Some Spares And Keep Them on Hand
This is especially useful when you're bringing a new baby along for Christmas lunch. It's a long day for everyone visiting multiple family members but especially tough on babies. And as mentioned, spit-ups or spoon missing mouths are very likely to occur, and the little one's outfit will get dirty over time. So you should buy 1 – 2 extra dresses and pack them in your baby's bag to freshen up your baby's outfit between visits.
7. Avoid Dresses With Too Many Embellishment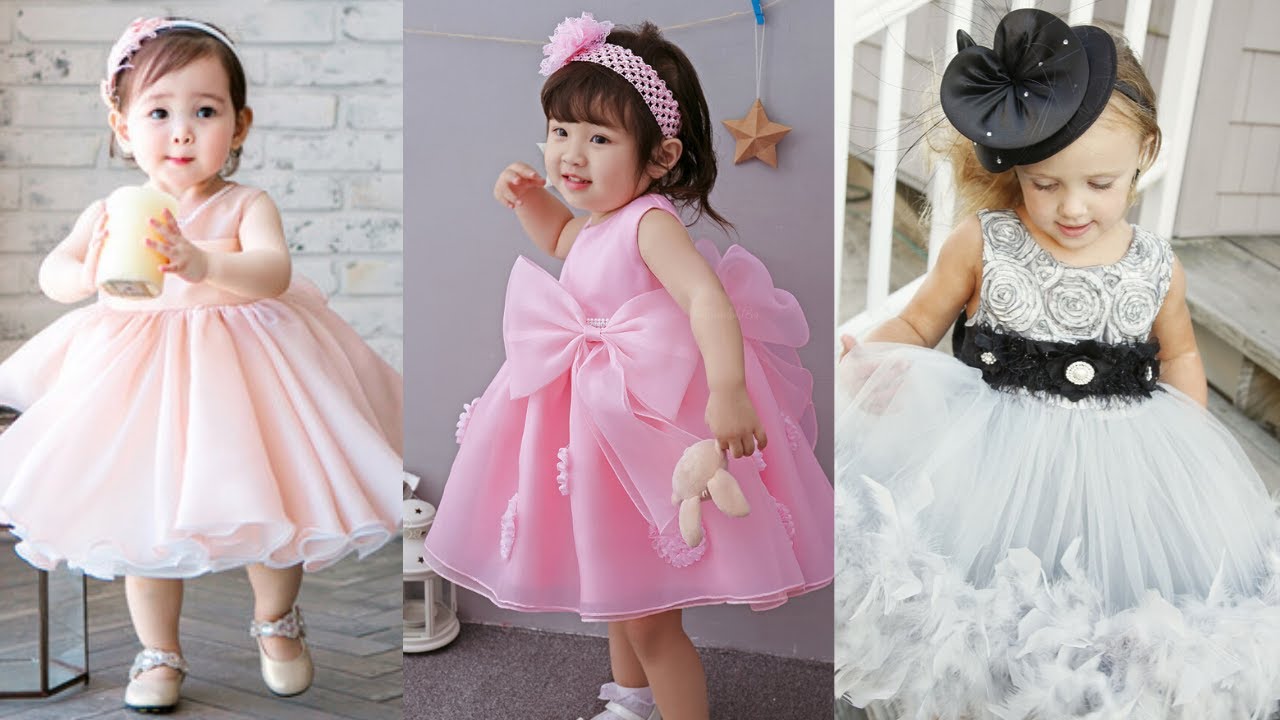 It's a fact that embellishments can make your baby's girl Christmas dress look fancier and cuter. However, when you are in a hurry to change your baby's clothes, these embellishments may irritate her skin or even hurt her. So no matter which dress you are picking for your baby girl, make sure it does not have too many embellishments that can harm your baby's skin.
8. Pick A Bigger Size
The little ones grow at an immense speed, and they tend to outgrow their clothing in a short period. Most 6-month-old babies can wear clothes size 9–12 months, 1-year-olds wear size 2, and so on. Therefore, you should aim for dresses that are one or two sizes bigger than your baby girl's current size to make sure that they can use their dresses longer. Most children's clothing stores have their size chart, so make sure to check it out to find the best fit for your princess.
9. Add Socks and Pants
Even with the cozy Christmas spirit, don't forget that it's still cold outside. Therefore, you need to add some extra layers to ensure that your baby girl is toasty and cozy all day long. To add another insulating layer, you should add a pair of pants or a pair of leggings under the dress to help your baby stay warm.
Fleece is the suitable fabric in this case. In addition, opt for pants that have a snug waistband for easy changes and so they don't slide down your baby's torso. For the warmest pants, look for ones that extend and cover the feet. And if you don't have one of these pants, put some cute socks on your girl's feet to protect their little toes.