The Norwegian fantasy series released a couple of months ago. It has received huge love, and fans are waiting for Ragnarok Season 2 very eagerly. Here's all the information we have about the renewal of the web series.
The first season released in January 2023 on Netflix. The miniseries with 6 episodes received mixed reviews. But, with the amazing and engaging content, the series deserves a renewal. Hence, soon after season 1 released, the announcement about the renewal was made. Ragnarok Season 2 is officially confirmed!
Storyline
The story of Ragnarok is set in a Norwegian town, Edda, in Western Norway. Edda is a fictional town. The town is deeply damaged by climate change and industrial pollution. The root cause of this situation is the factories owned by Norway's fifth-richest family. That family is known as the Jutul family.
In reality, Jutuls are four Jotunn giants and giantesses. They are living as a family in Edda. Later, a teenage boy Magne opposes them. Magne gets shocked to know that he is an incarnation of Thor. So, he starts to fight every person on earth who's responsible for the deterioration of the planet.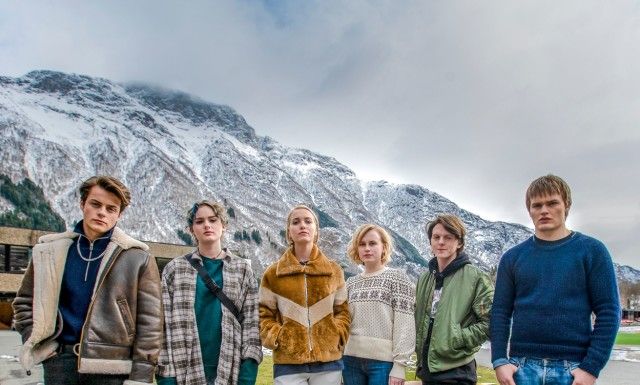 Ragnarok Season 2 release date
Presently, the makers have not revealed anything about the release date and trailer of the series. Due to the outbreak of coronavirus pandemic, the production process is currently on hold. So, we can't expect it to release any time soon.
But, as per reports, season 2 will hit the screens around the beginning of 2023. However, let's wait for an official release date to be announced.
Expected cast
The core cast of Ragnarok Season 1 includes-
David Stakston as Magne Seier
Jonas Strand Gravli as Magne's brother (Laurits Seier)
Theresa Frostad Eggesbø as Saxa, the "daughter" in the Jutul family
Emma Bones as Gry, the love interest of Magne and Fjor
Herman Tømmeraas as Fjor, one of the kids in the family
Gísli Örn Garðarssonas Vidar, a tycoon, and the "father" in the family
Synnøve Macody Lundas Ran, "mother" in the family and the principal of the high school
Henriette Steenstrup as Magne's and Laurits' mother, Turid Seier
Ragnarok season 2 expected plot
As of now, there's not much detail available about the plot of season 2. But, we can make some guesses looking at the storyline of season 1.
We can expect the emergence of some more mythological characters in the next season. Also, there is a possibility that Magne's brother Laurits will turn out to be an embodiment of Loki (the god of mischief). Let's wait till the creators or cast give out some hints about Ragnarok season 2.