The Boondocks: The Boondocks is an adult animated series. Aaron McGruder created it. The Boondocks was made for Cartoon Network's late-night programming block known as Adult Swim. However, The Boondocks remained tone one of the most popular animated series in recent memory. The series which initially premiered on AdultSwim.And now it has been on Netflix in the past but a new viral post promises it'll be back on Netflix. Where is the series streaming, and will it be on Netflix? Let's hop in!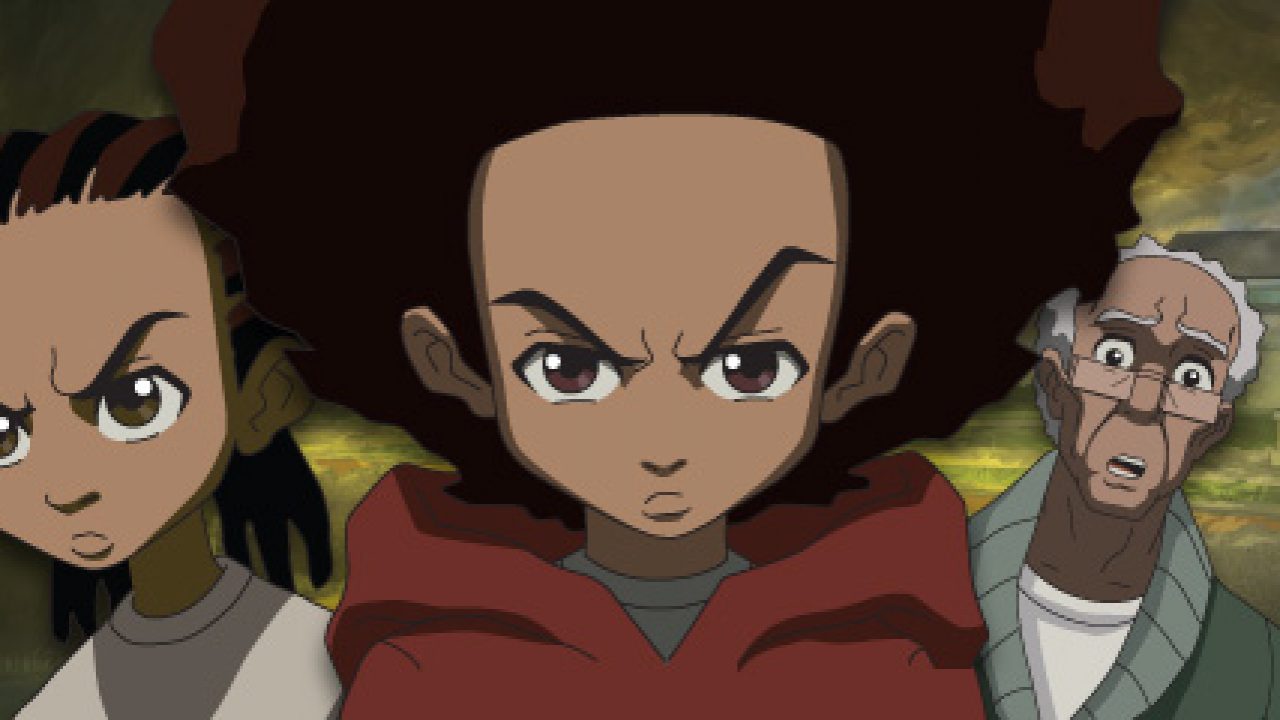 The Boondocks released a total of 4 season. The season 1-4 aired between 2005-2014. And with a new rebooted series on its way at the end of year 2023. The sole creator of the series os Aaron McGruder and the series based on the comic strip.
RUMORS about The Boondocks
There have been virals tweets by this week that claims that The Boondocks will air on Netflix on September 18th, 2023. But now it looks like a mirage after the inspection regarding the animated series. 
YALL BOONDOCKS WILL BE ON NETFLIX STARTING 9/18!!!!!!!!!!!!!!

— KaЯti ? BLM (@dreyadenise_) September 9, 2023
An important fact Warner Brothers are attached to the show as a broadcaster, Sony Pictures Animation distributes the show.
Will The Boondocks be on Netflix US?
Yes, In the past The show was streamed on Netflix US. It was a long time ago, so only longterm subscribers will remember this thing.
Although the animated series got removed from Netflix in year 2016, cause the series was a part of the Cartoon Network and AdultSwim purge. Right now the series is aired on HBO Max, and it will stay for the foreseeable.
Talking about Netflix here, We haven't heard any official announcement regarding the animated series. So, it's not likely to see The series will return to Netflix. But we aren't sure about this thing too.
Will Netflix release the series globally?
We checked countless coming soon sections of Netflix, including some of mainland Australia, Europe, Canada, the United Kingdom, and Asia. Still, we didn't find ay clue about the series releasing in those regions.
Will, the rebooted version of Boondocks, will be on Netflix?
The rebooted version of The Boondocks is coming out on HBO Max. Therefore it will not be coming to Netflix, especially in the US. Although, Sony Pictures Animation is the license holder and will be down to them where the series streams internationally.
Also read, Peninsula: Train In Busan Sequel Netflix Release Updates