Season 3 of The Chi concludes on August 3 Showtime. But viewers are already curious to know whether or not the series will return for season 4. Whether it be the extraordinary writing, character development or the subtle relatability, Ever since CHI first premiered back in 2018, Chi has remained extremely popular with fans. However, with the third season of the hit drama series drawing to a close. BUT CHI fans are now looking forward wondering when The Chi will return for Season 4 "Each season, 'The Chi's' authentic storytelling deeply with its devoted and growing audiences."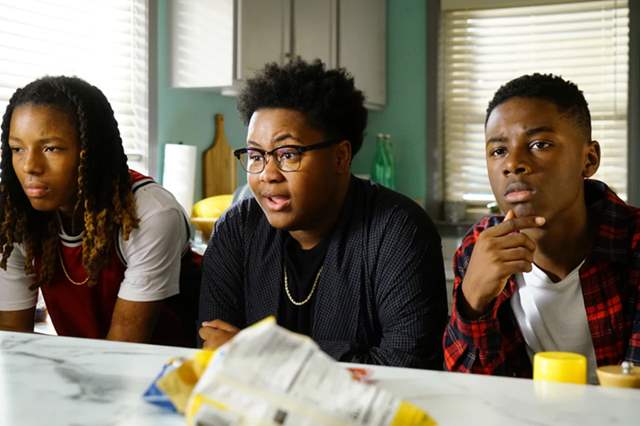 Will there be a new season of CHI?
At the time of deciding, The Chi has not renewed for a fourth season. But now it's official!. The fans we will be so happy to see the new season of CHI coming there way. The show about life in Chicago will be back soon. Show will have showrunner Justin Hillian at the helm. News of the renewal comes after aired its Season 3 finale on August 23.
Hillian will return as producer and showrunner in season four. Marking the first time the series hasn't changed showrunners between this seasons. The show Season 3 finale premiered in August. The episode showed out the beginnings of several Season 4 storylines. Those include the devil's bargain Jake's brother made with the Otis "Douda" Perry. It also include the crooked new firmed Mayor of "Chicago". And Kiesha's firm to go through with the unexpected and unusual pregnancy. Which further resulting from her kidnapping and sexual assault at the hands of a stranger.
In a new statement, Waithe said, "This show has taken me on a whole new journey. One of learning, healing, enjoying and growth. I didn't know how this new season would be received. But I must say the level of engagement and enthusiasm from the fans has been fantastic."
We have seen tweaks of season 4 in 3. But we are eagerly waiting!
Who is in the cast members of The Chi season 4?
An official cast for season 4 not yet come out but there will be some main characters reprising their roles. There will be most likely some additions to the season 4 cast as the mystery continues to evolve.
Read more: The Goldbergs: Kelli Berglund to be replaced by Carrie Wampler for Ren's Role