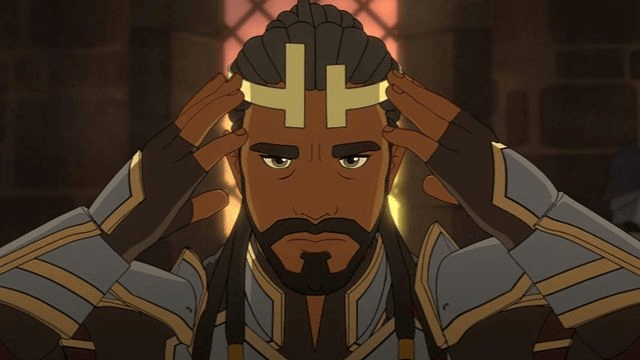 The Dragon Prince is a fantasy digitally animated web television series, under the creation of  Aaron Ehasz and Justin Richmond for Netflix. The first season released on September 14, 2018. A second season was also there- later on, February 15, 2019.
The production is under the  Wonderstorm and animation under Bardel entertainment. After the successful run of second season, a third season was also there. The third season get premiered on November 22, 2019. The animation became so populate, that a video game is developed as the same world as the series.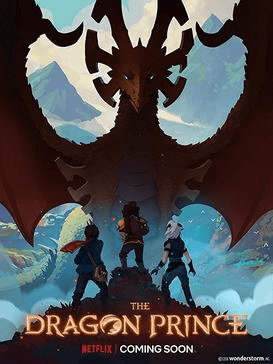 LET'S GO THROUGH THE JOURNEY OF 'THE DRAGON PRINCE'
The series is nurtured in a fantasy world, in the region of Xadia. that is highly rich in magic acquired from six primal elements. Those are – the Sun, Moon, Stars, Earth, Sky, and Ocean.
Ages ago, the dragons, elves, and humans of Xadia lived in peace. However, because of humans' inability to use magic naturally, they choose to use dark magic. As a consequence, they have driven away to the west, and there was a split by a massive river of lava. Almost, 1,200 years later, the human king Harrow of Katolis and his advisor, the dark mage Viren, killed the king of the dragons and slaughtered his heir's egg.
In the second season,
Here, Viren attempts to revive the other human kingdoms to battle against Xadia. On the other hand, he makes a secret alliance with the mysterious, imprisoned elf mage Aaravos. This is the elf master with whom he interacts through a magic mirror and with the aid of dark magic. By the end of Season 2, Viren is behind bars, for treason for illicitly using Harrow's seal, and for misusing his powers of dark magic.
In the third season,
Ezran is manipulated into renouncing the throne amid pressure for war. He rejoins Callum and Rayla to return Zym to his home, the Storm Spire. Whereas, Viren, restored to power, and it leads the human armies against Xadia.
Meanwhile, Soren defects to resist his father's evil goals.  elves and their allies defeat Viren's army, and Rayla throws Viren from the summit of the Spire before he can harvest Zym's magical essence. Now Viren is in real danger!!
Would he be able to revive his obstacles?!! Then let's proceed to the next season-
The Fourth Season,
Till now nothing has strong confirmation. But according to Fan theory, something has left to know about the"creepy caterpillar friend". But some news is in air, "We anticipate 'The Dragon Prince' season 4 to release at some point in May 2023." according to Nextalerts.