When dealing with or managing international supply chains, sourcing agents play a critical role. They help keep the costs at a minimum, increasing the profit margins and providing you access to a global skilled labor market.
The services offered by sourcing dealers are helpful for companies sourcing products from low-cost countries, such as China, Vietnam, the Philippines, and India, as they provide a notable competitive advantage in establishing a global supply chain. Since most companies today are hesitant to make efforts to overcome the challenges of global sourcing, turning to source agents has become common.
Sourcing agents play the role of a representative in guarding your interests abroad by providing various services and allowing you to take advantage of low costs while minimizing the risks. But today, because of the rise in international trade practices, unethical behavior among sourcing agents is also increasing.
We understand that sometimes it can get tricky to spot when your dealer is lying. So, to make the task a little less complicated for you, we have prepared a list of warning signs of a dishonest agent. It will come in handy if you're worried about indulging with a fraudster who might take your money.
Communicate Poorly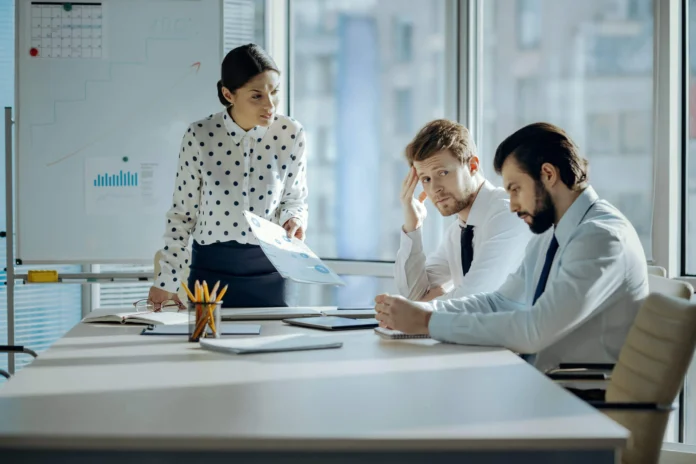 When you hire a sourcing representative to help you trade in the international market, you put your trust and rely on them to support you whenever needed. Since navigating the global supply chain is a complicated and time-sensitive process, receiving regular updates from your agent is essential.
But if you receive no clear updates from them or find it inconvenient to communicate with them, you might miss out on great opportunities, making the entire process much more complex than it already is.
If you cannot get in touch with the sourcing broker within 1-2 days of asking a question, or a concern, take it as a warning sign. No one likes to miss out on great offers because the agent won't attend their calls on time or communicate good deals.
An ideal China toys sourcing agent shows strong listening skills and answers all your doubts to help you feel confident about moving ahead.
Have Wrong Priorities
A dishonest sourcing dealer usually has wrong priorities, implying that they give less importance to clients with a lower budget and more to the ones with a larger budget. You can spot an unprofessional if they are getting excited about obtaining commissions and treat the ones in a lower pricing category with less importance.
So, if you have a small budget and feel that your representative is not prioritizing your needs, you must consider signing up with a new one. There are plenty of professionals out there, so find the one who suits your requirements and is happy to get you a deal of your liking.
Never Ready to Lead
Sourcing products from the global market is complex and time-consuming, requiring plenty of skills and professionalism. That's why it is vital to collaborate with your agent at all times to make the process go as smoothly as possible.
A reliable sourcing broker must be confident in their abilities and guide you throughout the process. Since you are a novice relying on an expert to get the work done, they should embrace it and take the charge while still respecting your opinions. However, if your agent is not taking control and is putting off the deal, making you lose great deals, it is a red flag!
Unprofessional Behavior
Adopting professional behavior is undoubtedly one of the basic requirements of becoming a sourcing agent. Thankfully, it is also one of the obvious signs to help you spot a fraud. So, if your agent is not professional while talking to you, convincing you, or getting you a deal, take it as a warning sign.
A dishonest sourcing broker is rarely punctual, doesn't dress appropriately, and ignores your calls. If your agent is also showing these signs, consider finding a new one who you feel comfortable representing you. A fraudster may also push you to lie, make false claims, and cross an ethical boundary.
Bad Negotiation Skills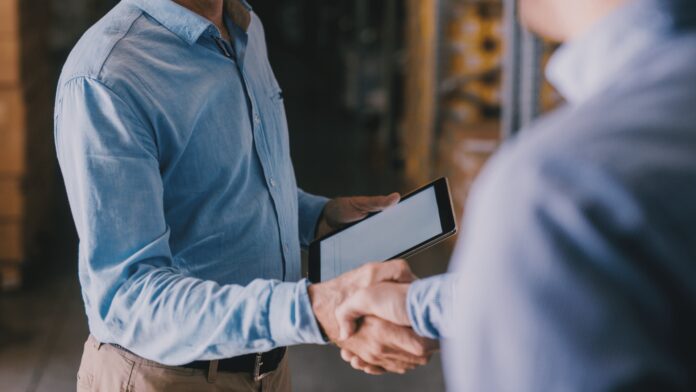 Having strong negotiation power is one of the basic skills required in a sourcing agent. If your agent has poor negotiation skills, you may miss out on great opportunities. An agent who cannot secure your goods or services at the best price is of no use.
You can learn more about turning your orders into profits when entering the Chinese market with the help of the best negotiators out there.
People usually hire a representative to help them on the negotiation front, making their work less hectic to let them focus on other crucial matters. So, before agreeing with an agent, we suggest you ask them for references from their previous clients. It will help you get an idea if they are good in their field or not.
Put You Under Pressure
Pressure is good, but not when dealing in the international market. In global trade, you expose yourself to the world and are under constant pressure to make the best out of what you have and can have. Since you have to push the boundaries repeatedly, you want a professional to rely on, someone who can tell you where you are going wrong and how to make the best out of a deal.
An ideal sourcing representative helps you decide what you are comfortable with, without putting you under pressure. An agent might be an expert, but only the right one respects your opinions and supports you. So, if your sourcing agent is pressurizing you to decide or conclude, it is a major red flag!
Final Words
Stepping into the international market is a huge deal, especially if it is your first time. We hope you keep the above points in check when signing up for the services of an agent. It is not tough to spot a fraud, you just have to keep your ears and eyes open all the time. We wish you all the best!