Smoking cannabis brings many people just the right benefits. It helps them relax after a hard day at work and disconnect from their everyday obligations and problems. Depending on how regularly you consume cannabis, you will also probably have your preferred smoking method. The biggest enthusiasts mostly choose wet methods, while those who smoke cannabis only occasionally or are complete beginners in this area usually choose dry methods. But what is the main difference between a water pipe and a dry pipe? Which method should you choose depending on your preferences? We share with you all the important information below.
Water pipes
Water pipes are considered to be a much more sophisticated method of smoking cannabis which is the most common method of choice for smoking enthusiasts. People who smoke cannabis on a daily basis predominantly prefer this type of pipe because it gives them a smoother but stronger experience compared to dry pipes. Water pipes use water to filter a huge number of smoke particles, resulting in purified smoke that provides a greater smoking atmosphere. The smell of cannabis is also much milder in water pipes compared to dry ones. The main disadvantage of water pipes is that they are really large and impractical, so it is not possible to easily transfer them from one place to another or travel with them. They are also much more pricey alternatives.
Dry pipes
When it comes to dry pipes, they are a much more practical option, especially for beginners in cannabis smoking. Also, many choose dry pipes because they give them quite enough pleasure while smoking but do not require investing a large sum of money. Dry pipes are easily portable and you can easily take them with you to a friend or pack them in a suitcase. They are very affordable and can be bought pretty much anywhere, which makes things much easier.
However, your choice will depend on several factors that are important to you. Here are the main differences between water pipes and dry pipes.
Difference between water pipes and dry pipes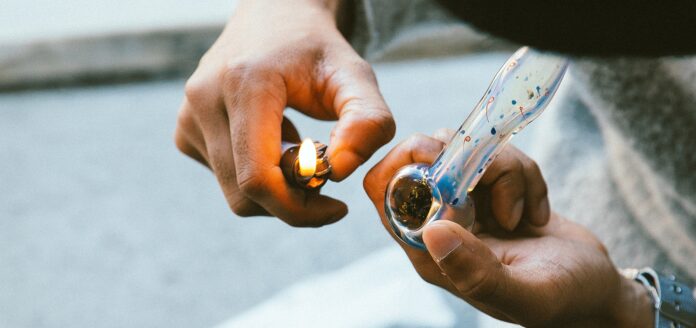 1. Overall experience
When it comes to the overall smoking experience, we can say that water pipes provide a smoother smoking experience, but they are also stronger in intensity. Water pipes contain water that acts as a smoke filter, so it removes most of the harmful substances that also affect its taste. The water additionally cools the smoke, thus providing an overall greater experience.
Water pipes also get you more lifted, so they may not be the best choice if you want to smoke cannabis while hanging out with friends, because sometimes the feeling can be a bit overwhelming. If you are more for a relaxed evening with a few smokes, a dry pipe is definitely a better option. But if you are ready to go all in, then a water pipe is the way to go.
2. Price
When it comes to the money you will have to invest for a certain type of pipe, you should definitely know that dry ones are a cheaper option. If you are not looking for anything exclusive, for only 50$ you can find quite a decent dry pipe. Water pipes, on the other hand, are much more pricey solutions and you will have to invest several hundred dollars in them if you want to make them part of your interior.
Here are two important questions to ask yourself. The first concerns your budget for the purchase of the pipe, and the second question refers to the desired quality. If you want to buy a high quality and durable faucet that will serve you for years and that will also beautify your home, then a water pipe is definitely worth the extra cost. And if quality is not a crucial criterion for you, because you are not a cannabis smoking enthusiast, then dry pipes will be quite satisfactory. As we have already mentioned, it all depends on your wishes, needs and personal preferences.
On the market today you can find a huge range of prices for water and dry pipes, and also find pipes of various properties and qualities. We definitely suggest that you take the time to inform about your options, and then purchase the one that makes the most sense to you. If it would be useful for you to be able to find a large number of different water and dry pipes in one place to choose the best one for you, visit Smokea for more information.
3. Practicality and portability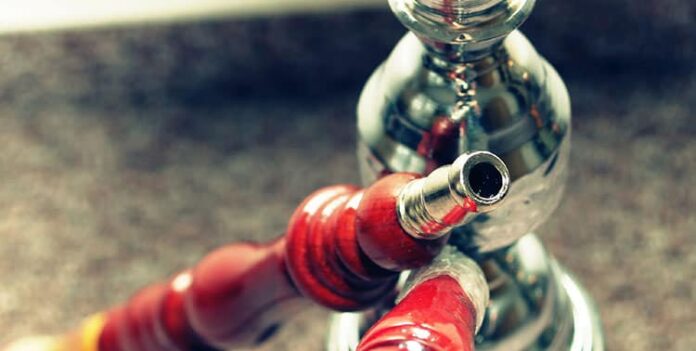 In case you have a desire to buy a quality pipe that will stand in your home and, in addition to practical, also have an aesthetic role, then you should aim for water pipes. These pipes are quite large and heavy, so they are not easily portable. For some smokers, this is perfectly fine, while for others it is a serious obstacle.
Dry pipes are much smaller and more practical to carry from one place to another. You can wear them to your friends to enjoy cannabis smoking together, while eating your favorite snacks and watching movies.
Another good thing about dry pipes here is that you don't need water to use them, which means you can easily pack them in a suitcase and travel with them. It won't take up much space, and you'll be able to enjoy smoking cannabis wherever you go. The victory in terms of practicality and portability is definitely taken by dry pipes, which are much lighter and smaller.
Conclusion
Smoking cannabis brings a lot of fun and enjoyment to many, but an interesting thing is that different smokers like different methods. More experienced smokers who care about having full experience when smoking cannabis most often choose water pipes, because they are of better quality. The smoke does not have a pronounced smell, and the whole experience is much smoother. On the other hand, dry pipes are a good choice for beginners who are not ready to invest a lot of money in pipes, and also their quality is not a crucial criterion. Dry pipes are lighter and smaller, so they are easily portable and much more practical for travel. Both water pipes and dry pipes have their advantages and disadvantages. The main question is what is important to you and which of these two types provides you with more benefits.