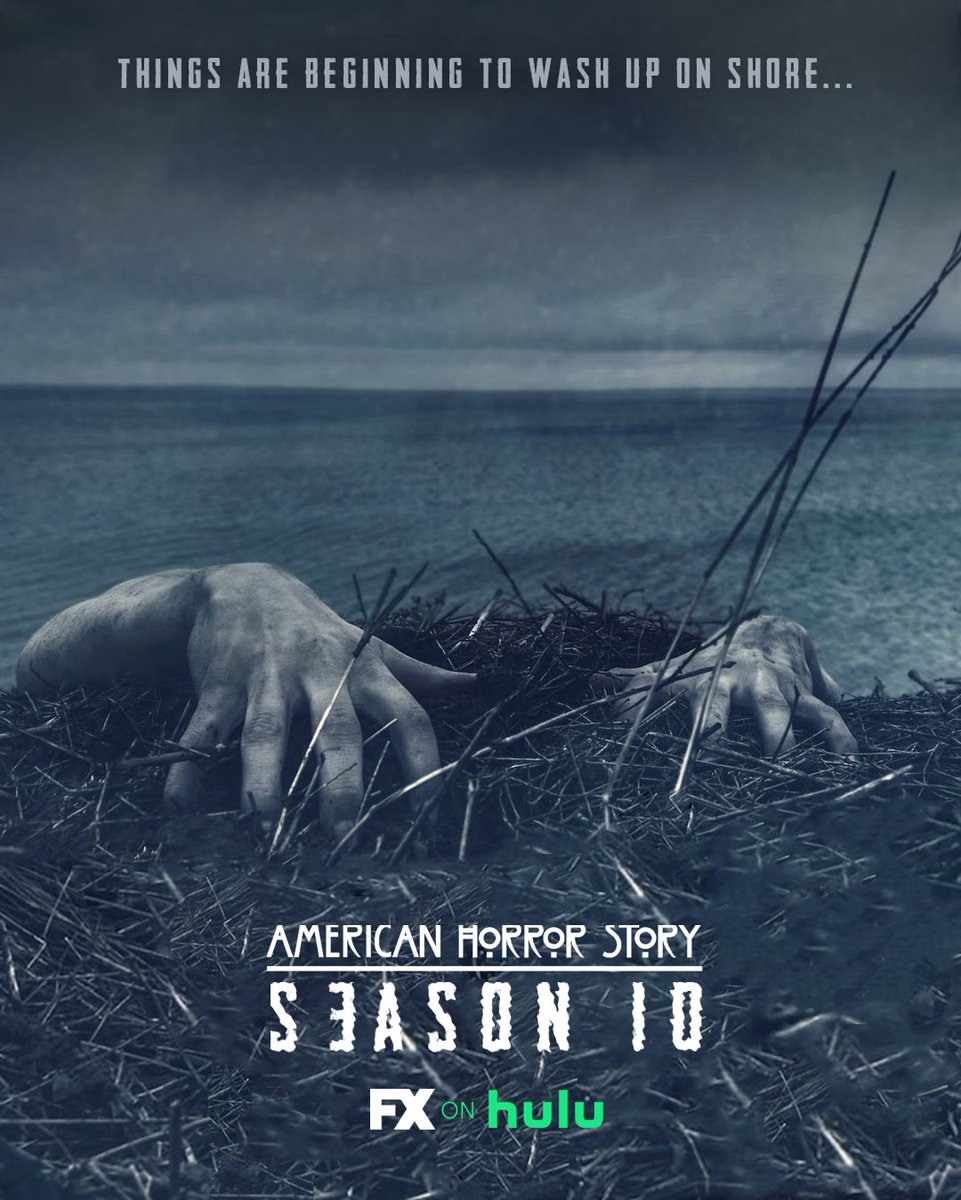 American Horror story, creator, Ryan Murphy shared a clue for their fans to make theories and do the thinking process to cut time, till the American Horror Story season 10 release.
The series was about to start the production and filming for around this year's summer. Still, due to global pandemic of COVID-19, the series delayed their process, and recently Murphy addressed, "Looks like American Horror Story Season 10 is going for an October (fitting) production launch. Thanks to everyone who is working hard to assure a safe start for cast and crew."
The production launch is when usually series airs on television. As for the delay, Murphy share clues for their upcoming season. From the hint, we can assure that the series will comprise an ocean/water theme. Where In one of the indications, a video of bayfront roles, while playing 'Dead of Night' by Orville Peck and revealing the cast of season 10.
Evan Peters and Sarah Paulson confirms their presence, as they were absent for season 9. Macaulay Culkin, Kathy Bates, Leslie Grossman, Billie Lourd, Adina Porter, Lily Rabe, Angelica Ross and Finn Wittrock join them for season 10.
Ryan Murphy made an Instagram Post, pointing another clue, which is to be some human-like sharp teeth. The teethes somewhat looks like vampire's, but as Murphy already hinted towards sea/ocean, we can conclude that the upcoming series will feature some sea monster with sharp teeth; reminding us the movie 'Jaws'.
Now as American Horror Story season 10 is finally about to set their production next month; fans can look forward to see more clues like this, similar to the theme of the series.
The American Horror Story season 10 will air on FX, in early 2023.