After a long wait of almost two years, Peaky Blinders Season 5 aired on BBC last year. Needless to say, it was worth the wait. Fans are very eager to know about Peaky Blinders Season 6 ever since the last season concluded. Keep on reading to get all the latest updates about the same.
Production of Peaky Blinders Season 6 on hold?
Well, this news is least surprising considering the current outbreak of coronavirus pandemic. Some work in the post-production stage is still pending. So, no one can really predict when it will resume. Almost all of the series and movies have been affected due to the present situation.
Moreover, the makers haven't given out any information as to when the work will start again.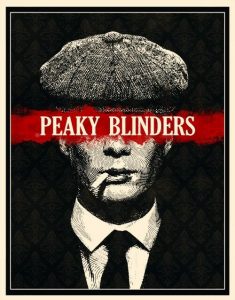 Peaky Blinders Season 6 release date and trailer
The creators haven't come up with a premiere date for the next season yet. Reportedly, the show is expected to release by the end of this year. However, it all depends upon how fast things come under control and the production process resumes.
BBC will air this season too and Netflix will then start streaming Peaky Blinders Season 6. The creator of the series, Steven Knight has confirmed that there will be 7th season as well! Yay!
Speaking of the trailer for the sixth season, BBC hasn't given out one yet. For now, to get a glimpse of Season 5, you can have a look at its trailer below.
The expected storyline of season 6
The series belongs to the genre of crime drama and is inspired by the story of a real-life gang. The story is set at the end of the 19th century and early 20th century.
In the sixth season, we will see the story getting more twisted and interesting. Tommy will be seen seeking revenge from the person who cheated him. Thomas will be seen raising his voice against fascism. Also, Steve Knight said in an interview that Thomas's image will change tremendously in the next season.
Cast of Peaky Blinders Season 6
The central character of the series Thomas will surely be back for the next season. So, Cilian Murphy will be a part of the cast. Other cast members include-
Helen McCrory as Polly Gray
Finn Cole as Michael Gray
Sophie Rundle as Ada Thorne
Ian peck as Curly
Paul Anderson as Arthur Shelby
Harry Kirton as Finn Shelby
Reportedly, some cameo appearances are also likely to be a part of Peaky Blinders Season 6. Stay tuned to know all about new cast members and other details.