Anne With An E – a Canadian television series, is adapted from Anne of Green Gables, a classic work by Lucy Maud Montgomery.
Storyline of Anne Of Green Gables:
Anne of Green Gables narrates a story of a young orphan girl. She is mistakenly delivered to an older couple looking to adopt a boy to work on their farm in Avonlea on Prince Edward Island. On meeting Anne, the couple decides to keep her despite her being a girl.
Anne is only 13 when she loses her parents. The different books display different phases of her life.
Read Also: Becoming – Michelle Obama Documentary: Netflix Makes May Mind-blowing!
Releases and Renewals
The series launched on March 19, 2017, on CBC, and internationally on Netflix, on May 12. It was renewed for the second season on August 3, 2017, and for a third one in August 2018.
The third season aired in 2019, and shortly after that, CBC and Netflix announced the cancellation of the series.
This announcement left the fans in great shock. This led to a display of digital rage by the fans on Twitter. As a conclusion, Netflix finally said that Anne With An E, will be renewed.
5k to 350k we can do this by tommorow surely ?! #renewannewithane #annewithane pic.twitter.com/6xzuBy79Ee

— ???ℎ??- ????? ???? ?? (@ikindaloveu_) May 2, 2023
We expect the new season to head somewhere near the second half of 2023.
Why was Anne With An E canceled?
The news of the cancellation of the new series came out after the third season aired. In response to the Twitter campaign, CBC released a statement giving the reason behind the taken decision. The series had to go off-air because of the lack of audience growth in the 24-54 age range. However, the actual cause might be the end of a partnership between Netflix and CBC.
Anne With An E: Plot
Anne With An E is a story of an outsider who fights for acceptance, for her place in the world and love. Over time, 13-year-old Anne will transform their lives and eventually the small town in which they live. She does this with her unique spirit, fierce intellect, and brilliant imagination.
Season 3 of Anne With An E came up with the favorite characters having to struggle with new challenges in life. It showcases how teenagers think about their parents and career.
Anne is a girl who loves her parents and her life. With the story proceeding, Anne chooses adventure as her partner. Over time, Anne develops feelings for Gilbert.
The previous seasons of the series have received great appreciation form the viewers, and hence, there are hopes for a new season.
The upcoming season will probably revolve around Diana and Jerry. Will Diana apologize to Jerry? The biggest question is that will she confess her feelings for him? The plot will be based on the works called Anne from the Green Roofs. As the series progresses, we might see new phases of Anne's life and her struggle.
Anne With An E: Cast
Moira Walley-Beckett created the show for CBC Television.
The show stars: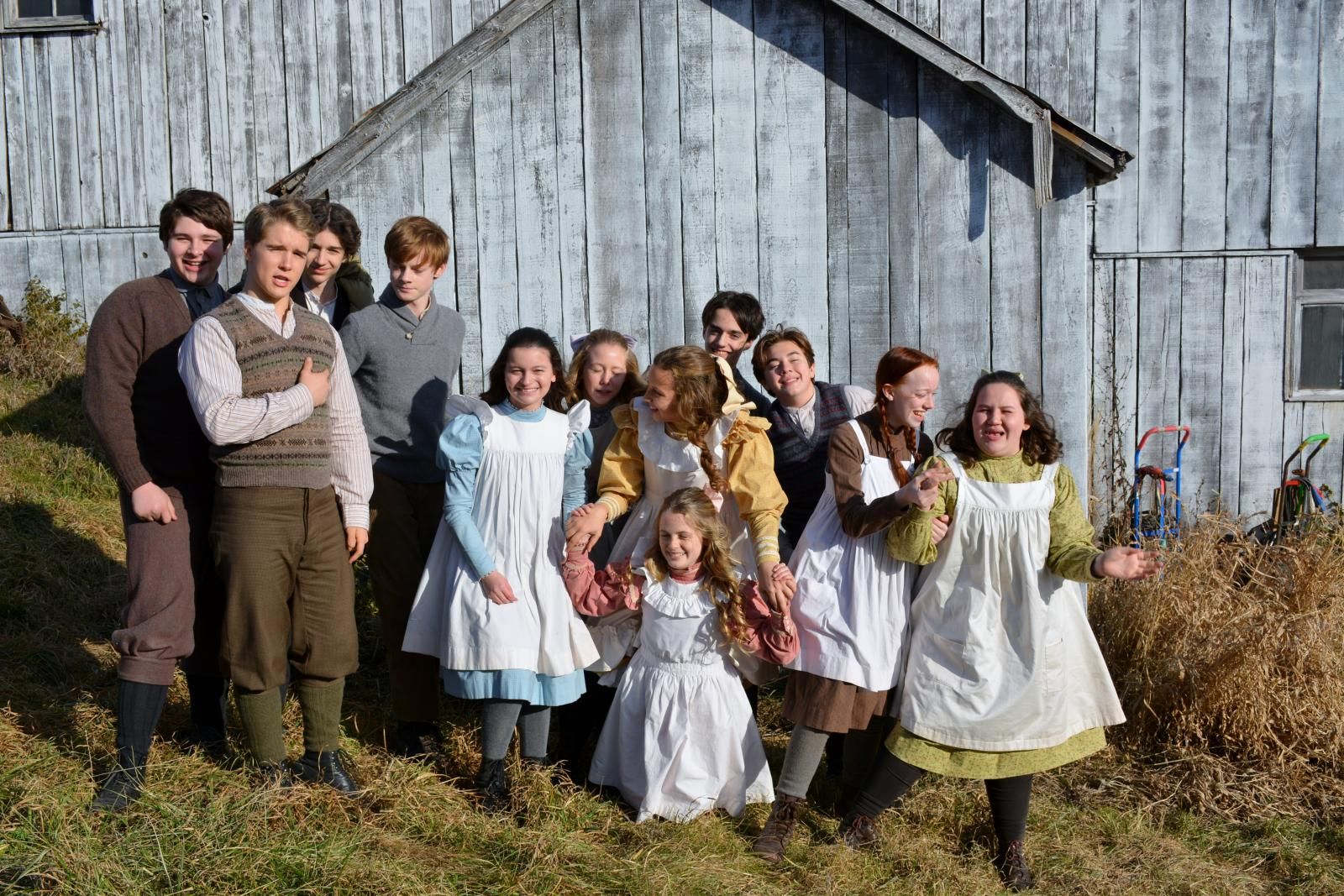 Amybeth McNulty as Anne Shirley

Geraldine James as Marilla Cuthbert

R.H. Thomson as Matthew Cuthbert

Dalila Bela as Diana Barry

Kyla Matthews as Ruby

Corrine Koslo as Rachel Lynde

Lucas Jade Zumann as Gilbert Blythe