Anne With An E is a popular Canadian tv show available on Netflix. This is based on a classic book. The story follows a young orphan girl who is seeking love, smart, acceptance, and her place in the world. Anne, a 13-year-old girl has endured an abusive childhood in orphanages and the homes of strangers.
In the late 1890s, by mistake Anne sent to live with aging siblings, Marilla and Matthew Cuthbert, who live on Prince Edward Island. Anne is uniquely spirited, imaginative, and smart. Anne transforms the lives of Marilla, Matthew, and everyone else in their small town.
What Happen With Anne With An E?
The third season of this show premiered on Netflix. This show contains 27 episodes, and they are performing well. It has an IMDb response of 8.6/10. The first season is named as Anne then after it is renamed.
This show is sharing two platforms CBC and Netflix. There is a joint statement by the networks said, "We have  been thrilled to bring the quintessentially Canadian story of Anne With an E to viewers around the world."
Also read, Ozark Season 4: Cast, Plot And Every Possibility of Releasing, Check This Out.
There are so many conflicts between Netflix and CBC. So, there will no other season of Anne with E. Because of the network company issue the audience is not happy and offended. Audiences like the recent season so much that they want this show back they started petition and tweets on social media.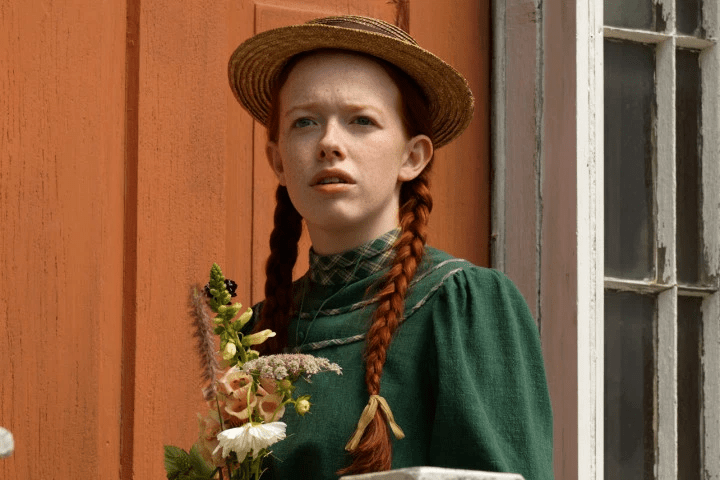 Who started Petition?
The website change.org started a petition to renew the show. It is going great till now they have target up to 5,00,000 petition. In the current situation they are at near about 393k. Website highly demands renewal for season 4 of this show.
If you are one of the fans who wants to see this show continue. And you haven't done anything then we are giving you a petition link. You just need to sign in and register a petition for the renewal of the show.
Click here to sign a petition.
(https://www.change.org/p/netlfix-cbc-disney-and-awae-fans-renew-anne-with-an-e-for-season-4)
It is not the end of this matter trends on twitter and that post also mentioned the petition.
5k to 350k we can do this by tommorow surely ?! #renewannewithane #annewithane pic.twitter.com/6xzuBy79Ee

— ???ℎ?? (@sophiawithana_) May 2, 2022
So many and so many show lovers want a renewal of the show. Will Netflix and CBC solve their conflicts and renew the show for season 4?Will Netflix kill this most demanded show?
We hope that both the network CBC and Netflix solve their conflicts and renew this show. If it is not possible then it will lose for them because they are killing this high rated show.