All of us who own a smartwatch take care of its performance but also design. So it's no surprise that we can find a bunch of different accessories for our Android and Apple watches. The Apple Watch is considered not only technologically superior – but its accessories like bands are also important because they speak to our style. Have you ever wondered what kind of Apple band you will opt for and whether steel bands are any good? We will try to answer you.
Smart Watch Requires Wisely Chosen Accessories
With the arrival of smartwatches on the market, many things in our lives have changed for the better. It is one small device that can give you a lot – and it's something you'd like to have. Although many think that Android and Apple watches are more or less the same thing – the differences are big. Some people were suspicious of the Apple Watch until it fell into their hands. Namely, most people are more inclined to believe that all smartwatches are equal in their usefulness. In general, everything is the same. However, whether you will use the full potential of the gadget depends on what and what quality of functionality this gadget offers. Of course, when choosing, we always look at performance the most, but we must not neglect the design either. We'll look at one item that many users sometimes don't even care about – and that's the band for your Apple Watch.
Apple Watch Stainless Steel Bands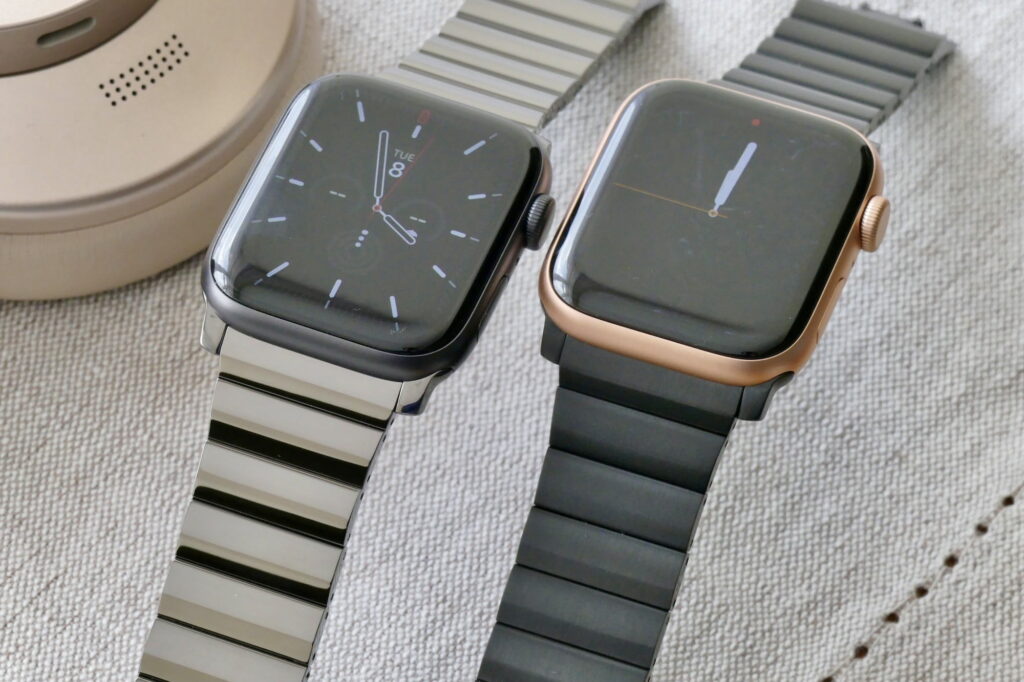 A smartwatch, like a smartphone, tablet, or computer – is a device that provides access to services. We must say that the Apple Watch handles this most important task one hundred percent. Therefore, it is not surprising that this gadget has become one of the main things that distinguish people from careers and successful entrepreneurs from others. This watch in its package offers you almost everything you need – from calls, emails, to numerous applications that are constantly available to you wherever you are. However, as with regular watches, the bracelet is of great importance – because it reflects your lifestyle and follows your complete image. Therefore, it is not surprising that Apple Watch bands are sometimes made of precious metals. You can find them made of silver and even gold – although that may be a bit exaggerated. For most Apple Watch users who want to leave an impression of style and elegance – stainless steel will be more than a good option.
What Do You Need To Know When Choosing A Stainless Steel Band For Your Apple Watch?
When it comes to Apple Watch bands, today we have a large choice. Moreover, you can take several of them and change them according to the place or an activity. However, everyone agrees on one thing – and that is that stainless steel bands do not go out of fashion. When choosing a stainless steel Apple watch band, you need to pay attention to certain things that may be important, so visit here for more details.
Let the style of the watch bracelet match your daily habits
The Apple Watch should fit into your lifestyle. Choosing a watch is an extended characteristic of someone's personality – so it's not much different from choosing an Apple Watch band. Before you go looking for the perfect one, consider your lifestyle first. Are you more of a sports-type – or maybe you subordinate everything to a business, so you need a more formal option? If you are more of a person of elegance or your job requires more formal clothing – then choosing an Apple watch steel band is almost a must-do.
You will not go wrong if you choose a watch with a larger metal bracelet
It may be a little unusual, but it is necessary to know that if the watch has a metal bracelet – it is always better to take a bigger one than a smaller one. Why? Metal bracelets do not have a series of holes like leather or rubber bracelets. They have links even if a watch, that is, stainless steel band a little bigger – you can always easily remove 2 or 3 hoops. If you buy a smaller watch, or a small bracelet – adding extra links is more complicated and usually costs more.
Changeable bands offer variety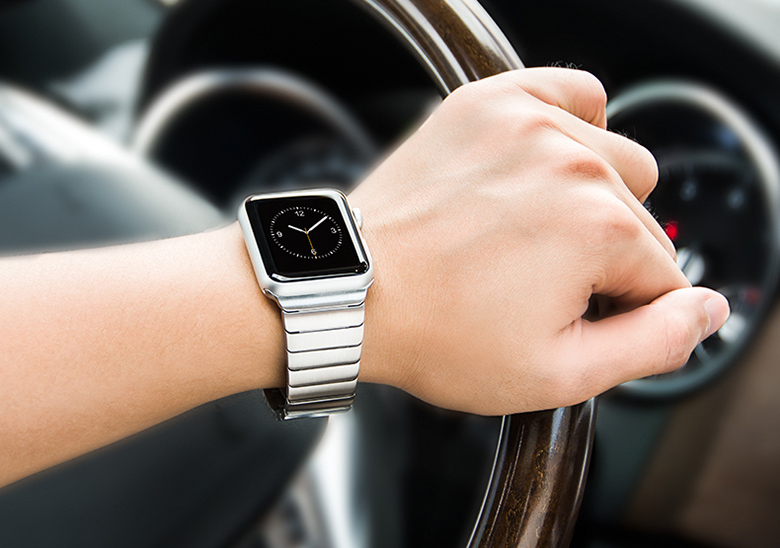 Customers who are unsure about choosing an Apple Watch bracelet can look for bands that are easily changeable – and that can be so different in style, that they can be worn on different occasions. So the Apple Watch with a rubber bracelet is a great choice for a casual look – while the same watch with a metal or steel bracelet is more appropriate for some more formal occasions. Keep in mind that we have already pointed out that some of the bracelets for the Apple Watch can also be made of precious metals, but this is certainly a far more expensive option.
Stainless steel bands fit with almost everything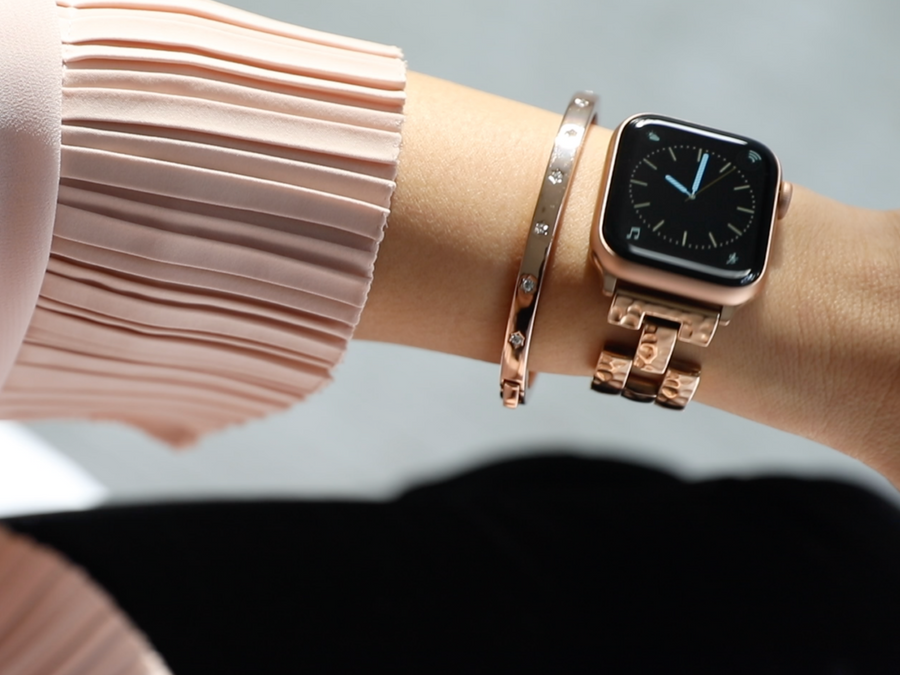 Those who are focused on buying a sports watch need to be more focused on the functionality of the watch. If you choose a watch that is casual or more as a fashion detail, you need to fit it with your personality. Fortunately, neutral tones or watches with a silver bracelet will suit all those who do not have a color determinant in their wardrobe and which is also character-neutral. These watch bands are far more subtle than extreme tones like the red or yellow color of the watch.
Conclusion
Today's fashion and modern gadgets industry offer a huge number of options when it comes to accessories. Such is the situation with Apple Watches. Therefore, according to your needs and lifestyle – opt for one of the stainless steel bands for your Apple Watch. We will emphasize just one more aspect – and that is health. Namely, sometimes it happens that users of smart watches with rubber bands have allergic reactions. On the other hand, stainless steel is a hypo-allergenic material, and the bracelets are mostly perforated and the air reaches the skin – so it is far less likely that something like this will happen to you.