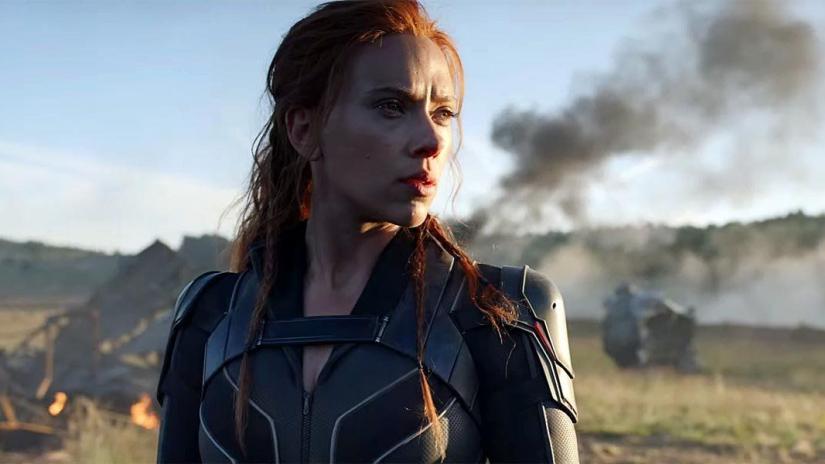 Marvel Studios has just released a new "special look" of Black Widow on January 13. The next superhero film of Marvel studios will show the dangerous conspiracy story of Natasha Romanoff (Scarlett Johansson), which is based on her past life!
We get the first look of Villan of Black Widow
There were no updates or no steps taken by the marvel in public for their upcoming movies. Here finally, we get the new update by the one and half minute trailer of Black Widow. Marvel Studios has named this trailer as the "Special Features," which indicates that we will still get the breakthrough between now and the end of April for the movie. This movie is the first independent movie for the central role of Marvel character Natasha.
In the trailer, Natasha and her sister (Both are the black widow) are talking something which is "Natasha, my sister. What do you bring home?" Yelena Belova asked. And Natasha replied that "I am running. I was trying to do something good. Become something more than a trained murderer."
Belova says: "You are making a fool of yourself. We are still trained murderers." Romanoff says: "We have pending matters.", which makes Belov wonder who "we" are.  The trailer then introduces the rest of his "family."  Along with this, we get fragments of several Son action sequences.
New Trailer of Black Widow
Marvel studio has captioned the trailer with "Family. Back together again." Watch this brand-new special look at Marvel Studios' Black Widow, in theaters May 1.
Here's the official synopsis for Black Widow:
In Marvel Studios' action-packed spy thriller "Black Widow," Natasha Romanoff, aka Black Widow, confronts the darker parts of her ledger when a dangerous conspiracy with ties to her past arises. Pursued by a force that will stop at nothing to bring her down, Natasha must deal with her history as a spy and the broken relationships left in her wake long before she became an Avenger. Scarlett Johansson reprises her role as Natasha/Black Widow, Florence Pugh stars as Yelena, David Harbour portrays Alexei/The Red Guardian, and Rachel Weisz is Melina. Directed by Cate Shortland and produced by Kevin Feige, "Black Widow"—the first film in Phase Four of the Marvel Cinematic Universe—hits U.S. theaters on May 1, 2023.