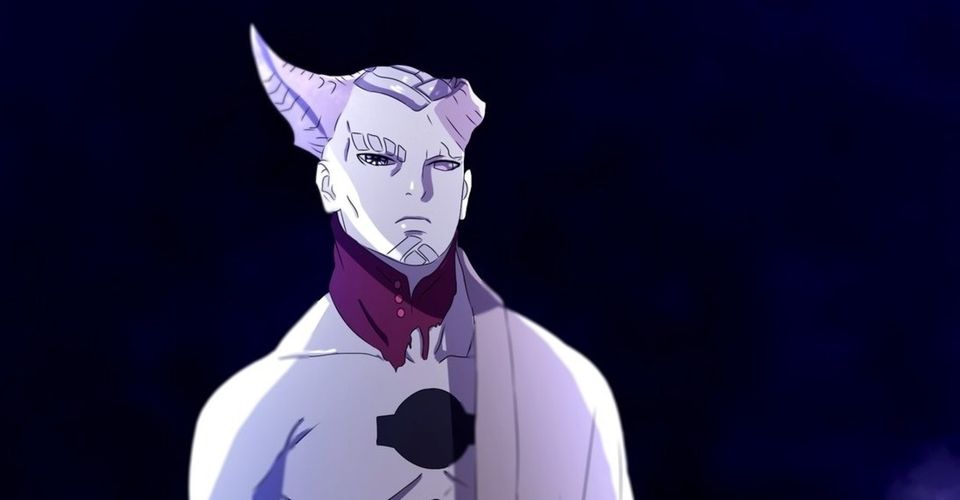 Boruto: The Major Character Has Been Saved! Isshiki Secret Out: In Boruto, 50th chapter, The Young Shinobi saves a key ninja from certain death, and in that process he unlocks a big secret about Isshiki Otsutsuki.
Boruto: Isshiki Otsutsuki secret out
The Boruto Manga raises Isshiki Otsutsuki. Above all the likes of Naruto and Sasuke as he leads the war to the Land of Fire. A lot of it has to do with his origin to aliens and many superior abilities. But as Isshiki comes in search of Kawaki. Boruto proves to be quite flexible, using his own Karma mark to teleport them all to an unrevealed space-time dimension. Boruto takes them to a secret extent to avoid all collateral damage and a high number of innocent casualties.
Sad to say, this hasn't slowed Isshiki down one-bit which leads to a vicious fight. As Isshiki pushes the Konoha Ninajs to the edge, they catch a break when Boruto exposes a shocking secret about Isshiki. But the secret will almost cost Sasuke's life in the manga.
Naruto and Sasuke defeated by Isshiki.
Naruto and Sasuke tries their best to beat down Isshiki, but they fails to defeat Isshiki. Isshiki is now fully taken over Jigen's body with his own Karma mark. Naruto uses Kurama, the Nine-Tails Fox, plus Sasuke accompanies him using his Ocular Jutsu. At this critical moment, Sasuke's iconic sword in the hands of the villain.
With Naruto down, Boruto is clear that he's about to see his sensei to get stab, so he takes a run and dives froward to protect Sasuke. He thinks of strategy to catch him and teleport him away from the field. But Isshiki is faster, still he hesitates when Boruto cover Sasuke. Watching Issiki hesitating, he realizes a flaw in Issiki' game plan: The Alien Ninja cannot kill Boruto.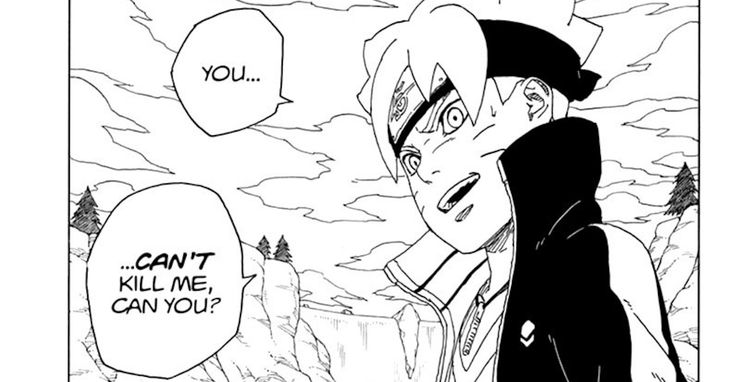 Also, this fact explains why he wouldn't harm Boruto. There are many theories regarding, "Why Isshiki can't harm Baruto?" Fans interprets that Isshiki doesn't want to kill Boruto cause he shows interest in taking over the Karma mark as well. Apart from it, Baruto knows he' now the final trump card. If Naruto gives access to the Nine-Tails and Sasuke offers him the Susanoo chakra shield. Then, Baruto might become the utmost, unkillable shinobi and even Ishhiki can't defeat him.
Read more: Franchise: Travis Scott's Latest Song With Young Thug & M.I.A. Has…