Are you an artist or an art lover? How many times did your gaze stop at the beautiful paintings whose imprint you wished to see on your wall? Today it is possible, and it is up to you to choose the type of surface on which that piece of art will find its place. Well, then we come to the final question: Which is better to choose, canvas or paper? The answer is actually related to your personal understanding of aesthetics, but also the type of art and the base that suits best for it.
Canvas And Paper Are Most Commonly Used Painting Substrates
No matter what it is, the painting is there to last. To ensure this, it is important to think about some of the rules related to the painting itself – but what can be even more important is the selection of the substrate for your painting. Today, many people like to experiment, get out of clichés and paint or print pictures on the lids of wooden boxes, styrofoam, or stone. However, most of them don't know what material is good for a certain type of painting. We will draw your attention to the two most commonly used substrates: canvas and paper. We'll show you some of the advantages and disadvantages of both – and you make the final decision.
What Is Canvas?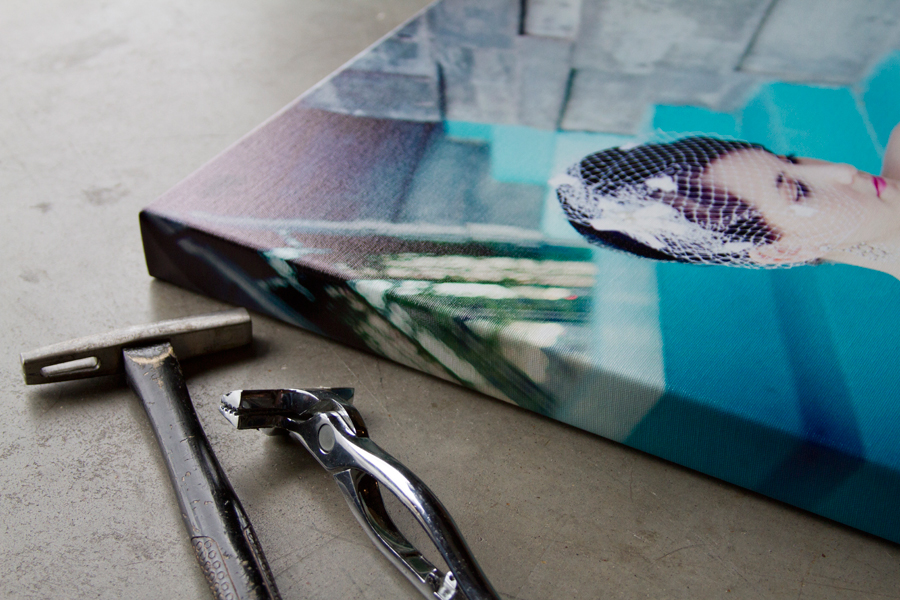 Canvas is a term that has become very common in the last decade – and at the same time a very popular product. Today, the canvas is better known as a 'painting canvas' on which various photographs are made. But what exactly is canvas? It is an extremely resistant material with a clean and simple surface, which was primarily made to create sails, various tents, etc. – and in time became a very popular material for painting on it. Today's canvases are usually made of cotton.
The Specificity Of Canvas Print
The specificity of canvas lies in its flexibility, which is why canvas is mostly stretched on the frame. This is a process known as the so-called. "stretching the blind frame". Canvases are most often printed as reproductions of original and unique acrylic paintings. However, they are also an excellent material for printing original and individual photographs – such as family photos, unique children's drawings, and the like.
Advantages Of Canvas Printing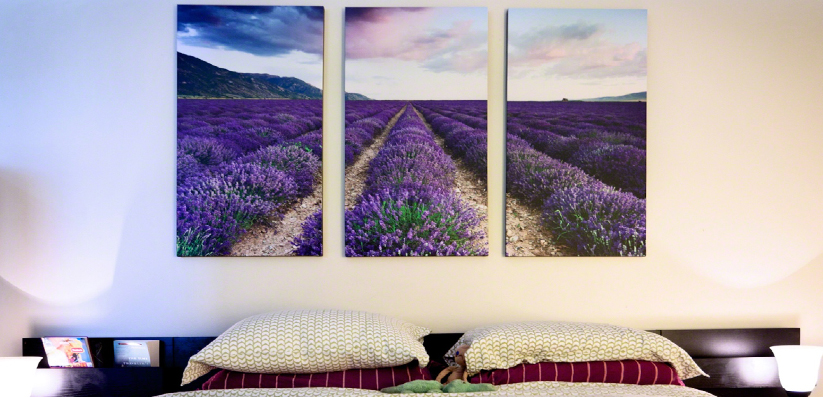 Like all other materials, Canvas has its advantages and disadvantages. We will first point out some of the advantages:
Portability And Price
The advantages of Canvas are, above all, easy portability, the possibility of making works of art in various dimensions and formats – but also the price. Namely, this material is very affordable and much cheaper than for example, wood.
Texture
Canvas texture is very attractive to artists as well as clients – because compared to flat surfaces it reflects light much better and gives the splendor of colors and shadows – so that the canvas is not only the background but also part of the painting. These are very attractive features that still attract our attention today – regardless of the existence of social networks and the digital environment. Therefore, many of us choose Canvas as the keeper of beautiful memories.
You Don't Need To Frame Canvas With Glass
One of the biggest advantages of Canvas is that you don't have to frame it with glass. On the contrary, prints on paper must be framed with glass to protect the painting from getting damaged. Unlike paper, Canvas is already pre-coated, so there is no fear of smearing paint, fading, or similar damage. As you can learn more in the example of Azatta Abstract Sailboat Brush Strokes Oil Painting Canvas Wall Art – the colors look vivid, as if they were really applied with a brush. There is no fading over time – and the image itself fits perfectly into any concept whether framed or not. The fact is that with canvas paintings you do not have to use a glass frame for a protective role – but only if it is more aesthetically pleasing to you.
Disadvantages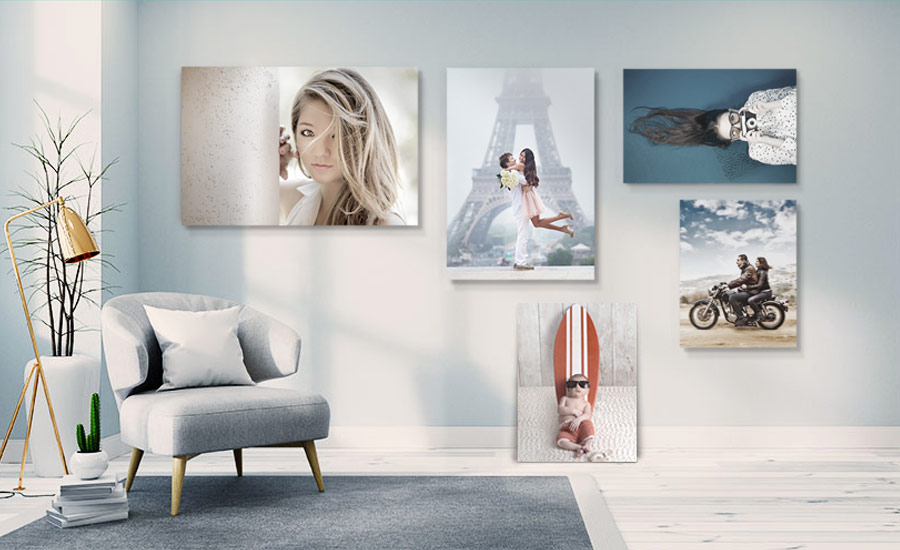 Canvas Requires Better Image Resolution For Better Printing
Although Canvas and its texture allow photos with lower resolution to be printed – such quality is still worse than what Canvas really offers. Therefore, the experts recommend that the print files are of better quality and in the best possible resolution. When the photos are in higher resolution, the details are clearer, the colors are stronger – and the overall impression of the print is of better quality.
Printing On Paper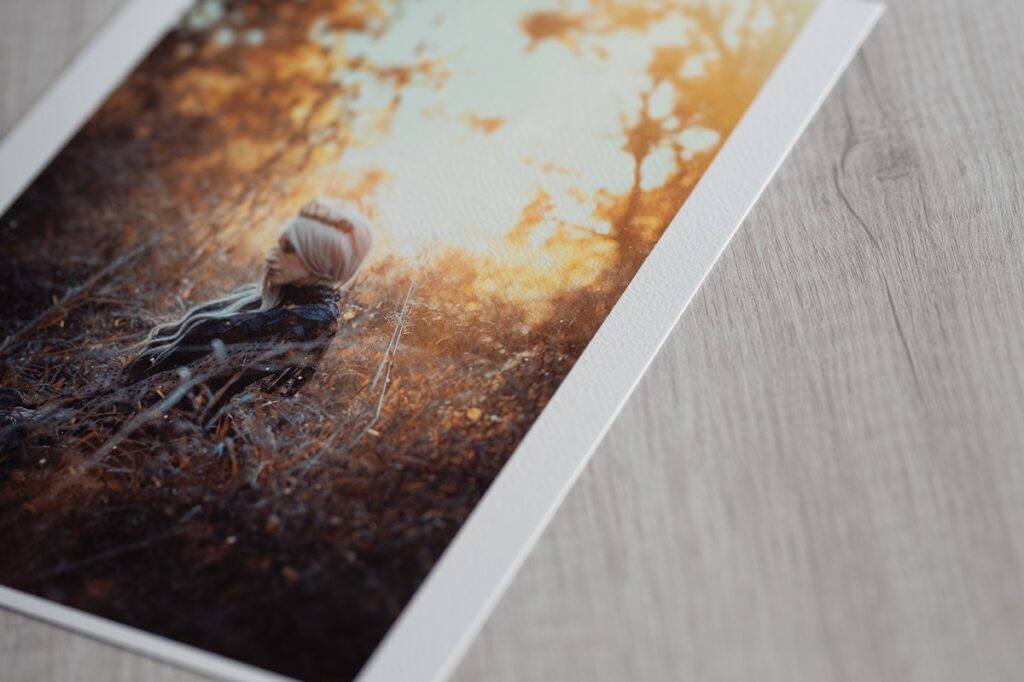 Printing on paper has long been a well-known technique for reproducing an image. From the first cameras, through the once famous Polaroids, to today's modern digital photography – paper has been widely used for printing. Today, with the development of digital technology and digital printing, we also have different types of paper on which you can print an image. Modern printers automatically adjust to the type of paper you select in the print settings. Here are some benefits of this printing technology.
Print Paper Is Mostly The Choice For Different Techniques
The oil on the canvas looks effective, but with paper, it would absolutely lose its effect. Still, paper can be a good choice when it comes to some other painting techniques like graphics, pastels or watercolors, etc. Then the effect on paper is much better.
Photos Look Best On Paper
This is a fact. You could never achieve such a realistic impression on any other surface. Therefore, if you desire to take a photo, the paper will be the right choice. With a good glass frame, you will have the effect you want.
Paper Can Look Very Nice In A Glass Frame
The fact is that the images on the paper need to be framed – to be adequately protected from possible damages. However, with a good choice of frame and glass, your image can seem even more effective than if it was done on another background.
Disadvantages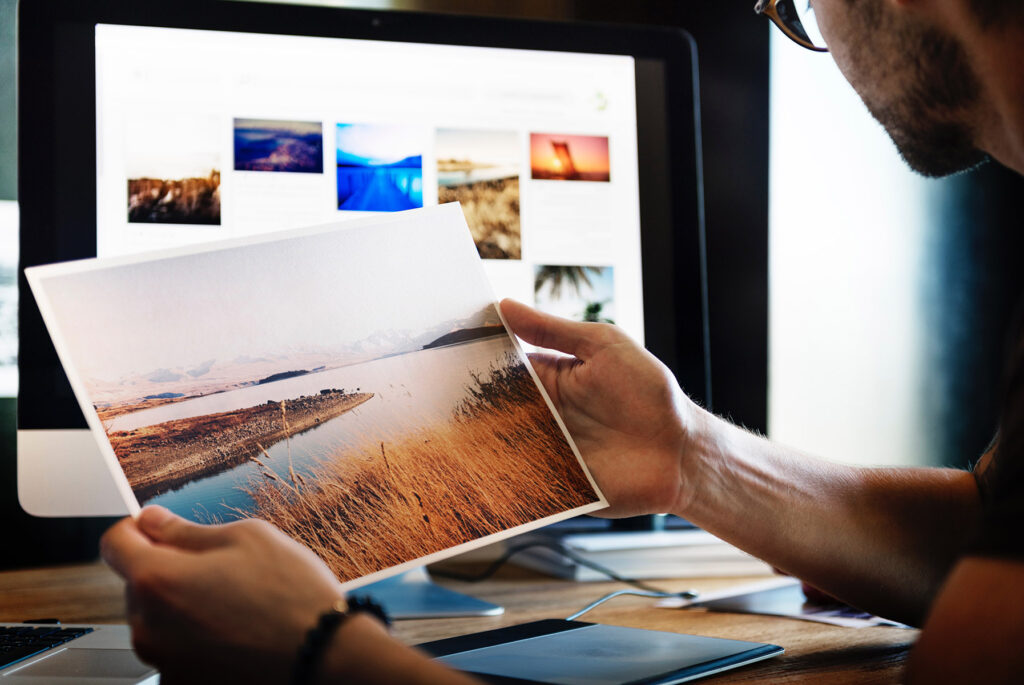 The Paper Is Susceptible To Damage
This is also the biggest drawback of this material, which is also the reason why you need to frame pictures printed on paper. In addition, if it is not framed, the photo on the paper will begin to fade over time and become blurry, so these are the reasons why glass is necessary.
The Bottom Line
Ultimately, the result of canvas vs paper comparison – depends only on your needs, the type of images you will print, and your personal sense of aesthetics. So make a decision accordingly and decorate your space with pictures that will make you happy.