It is overwhelming to choose which washing machine is best for your household. You might prioritize choosing a washer because of its ease of use. However, there are personal basis and technical aspects that you need to consider when choosing a washer.
The washers you usually use at the laundry shop near you like Liox Laundry is different from what you should buy for your household. Let us help you run down the factors that you should consider.
Basic Deciding Factor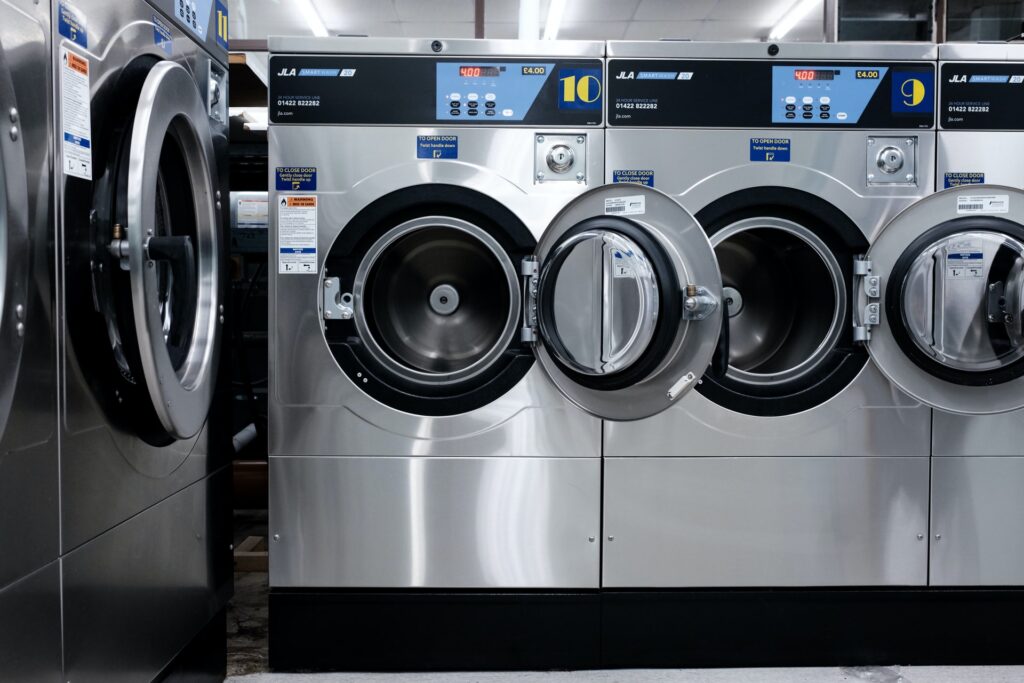 Every household has different laundry needs, but these are the most common deciding factors when buying one. Before we go over the technical considerations, let's talk about the personal factors.
Size of Washing Machine
You have to consider the space you have at home. How much space do you have? If you only have a narrow space, that's a factor in your decision. For example, if you wish to have a fully automatic washer, choose a top-load machine. Top load machines are narrower than a front load.
Price of Washing Machine
The price of a washing machine is one of the personal factors to consider. It highly depends on your budget. How much are you willing to pay for a washing machine? Whether you are eager to spend more or buy a cheaper washing machine, its quality matters.
You have to consider long-term savings. The cost of doing laundry at home is quite different from doing laundry at the laundromat near you. You are now responsible for paying the power and water bills. Thus, choose a washer that helps you save on utility bills.
For example, you bought a cheaper washing machine, but it has a lower capacity load. So instead of doing one load per laundry to save bills, you do more frequent loads.
You also have to note that washing machines with more features cost more. So let's talk about the technical features you have to consider in buying a washing machine.
Technical Aspects of Washing Machine
Although the size and price are the deciding factors, you need to examine some of the features before choosing the best washing machine for you.
Types of Washing Machines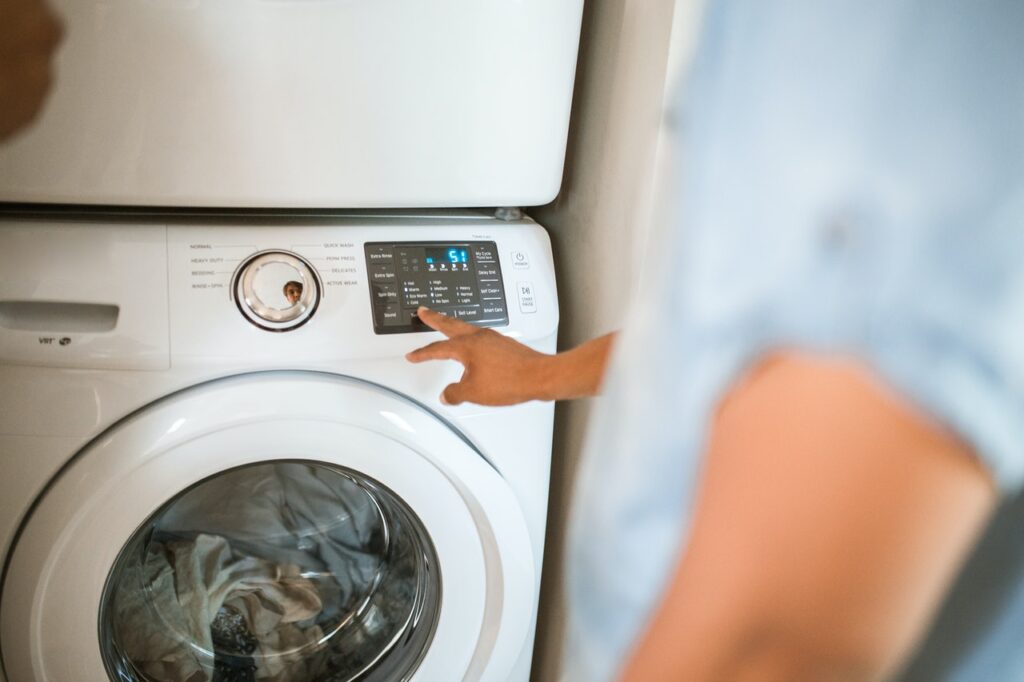 The type of washing machine you should choose depends on the functions and manual labor.
Semi-Automatic Washing Machines: The entry-level washing machines have two tubs. One tub is for washing and the other tub is for drying. A semi-automatic washing machine requires human intervention and manual work. You have to manually transfer the clothes from the washing tub to the drying tub.
Most people resort to the semi-automatic machine because of its inexpensive price.
Fully Automatic Washing Machine: It has only one tub for washing and drying. You only have to put the clothes in the washing machine and start it. You do not have to pour water or transfer the clothes for drying. There are two fully automatic washing machines– the top load and the front load.
The only difference between the top load machine and the front load machine is how its tub sits. Top loaded machines have a vertical tub. Meanwhile, the front load washing machine has a horizontal tub.
Front oad machines are easy to use and economical. However, as technology age, front-load machines are equipped with several advanced features. Some have wash programs, advanced child lock, and timer to start and stop the machine on its own.
The Capacity of the Washing Machine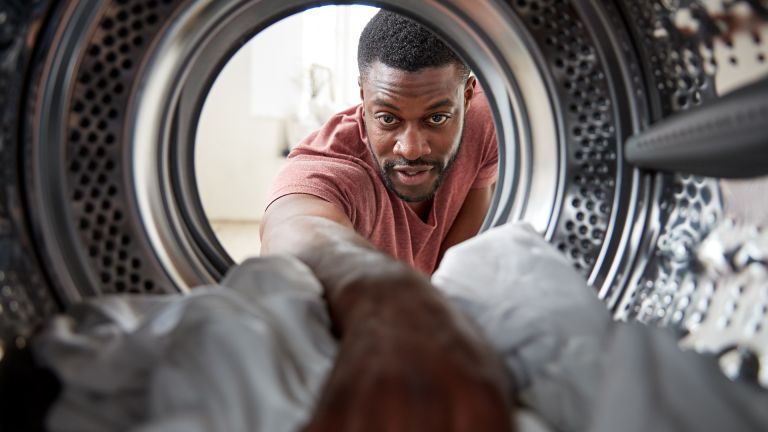 The washing machine capacity should depend on your family size. Capacity is measured in kilograms, which is directly relative to the laundry weight you plan to wash.
Some clothes are lightweight but take more space, such as your blanket. Although it weighs lesser than jeans, it needs more space. If you have a large household and wash clothes once or twice a week, go for a large capacity washing machine. Whereas choosing a medium or small size washing machine for a large household, you will have to do multiple wash cycles. Other than it will cost you higher utility bills, it will take you more time to wash all of your laundries.
Laundry experts advise filling the drum with ⅓ of water to allow clothes to move easily and better wash quality. Thus, decide the suitable capacity for your washing machine size.
Eco-Friendly Washing Machine
When you say eco-friendly washing machine, it is not only good for the environment, but it helps you with the bills. Although the washing machine may cost higher, you will have long-term savings. You can save on your power and water bills in the long run. Thus, the long-term running costs of an eco-friendly washing machine is lower than those that are not economical.
Washing Machine with Child Lock
Other than the mentioned features, if your household is full of curious children, consider looking for a washing machine with a child lock. The child lock can be at the door, or the washer has a program that locks whenever the machine is ongoing.
Other Features to Look Into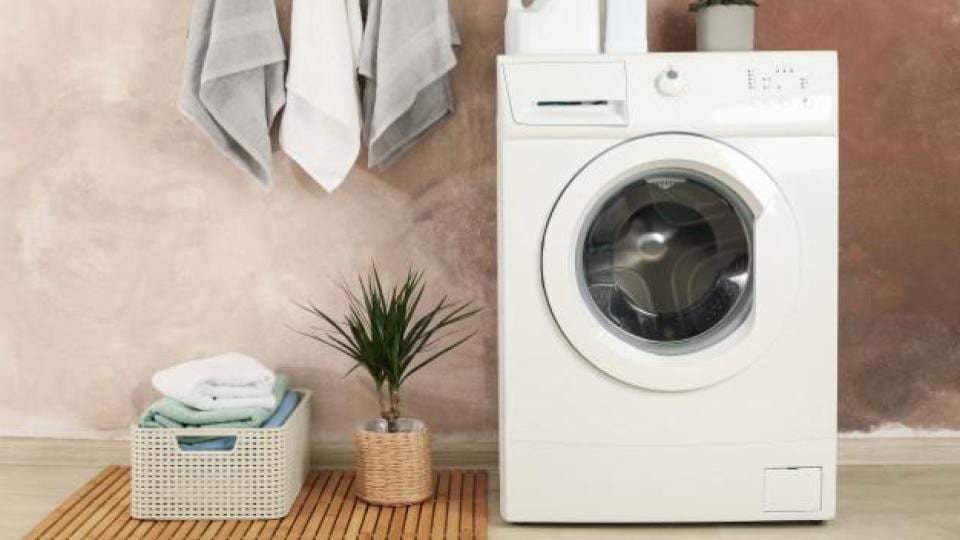 Examine the following features when you choose a washing machine:
Tub Material: The best material for the washing machine's tub is stainless steel. It can withstand high spin speeds making it durable and long-lasting.
Wash Setting: Some washing machines have customizable and "save-favorite" configurations. You can adjust these settings on a touch screen or rotary controls with the help from instructions manuals that can be easily found online on websites like Manualsnet.com.
Spin Cycle: It's the feature used in drying washed clothes. You should check its spin cycle or revolutions per minute. The higher revolutions per minute, the better it dries your clothes.
Temperature Control: It let you regulate the water temperature. The washing machine has a built-in heater that's quite useful when doing laundry during the winter season. Aside from that, some clothes have to be laundered in hot water.
Final Thoughts
When buying a washing machine, your considerations will stretch from personal needs to the washing machine's technical features. It is essential to know more about the washing machine to ensure that you will get your money's worth.