Finding new destinations to visit for the Christmas holidays has become much easier as the world has become smaller on the internet. Depending on what your pleasure is, you can visit picturesque, quaint little towns that observe Christmas traditions of old or other places that have a modern twist to how they celebrate. Some other places have their own traditions as well that are not necessarily religious, and they too, bring a unique and wholesome take to Christmas.
While you are deciding which route you're going to be taking, here's a reminder of Christmas season beverages you can enjoy and whose ingredients the Kimbino.ca has plenty of. If you are traveling solo but leaving others at home, find some rib eye, ham, or turkey from Fresh City Farms that they can incorporate into their Christmas menu to make it that much more special. 'Tis the season and we're here for it!
Below, we are going to let you in on some of the most beautiful places you can visit over the Christmas holidays. Snow? Sun? Beach? Mountains? We've got you!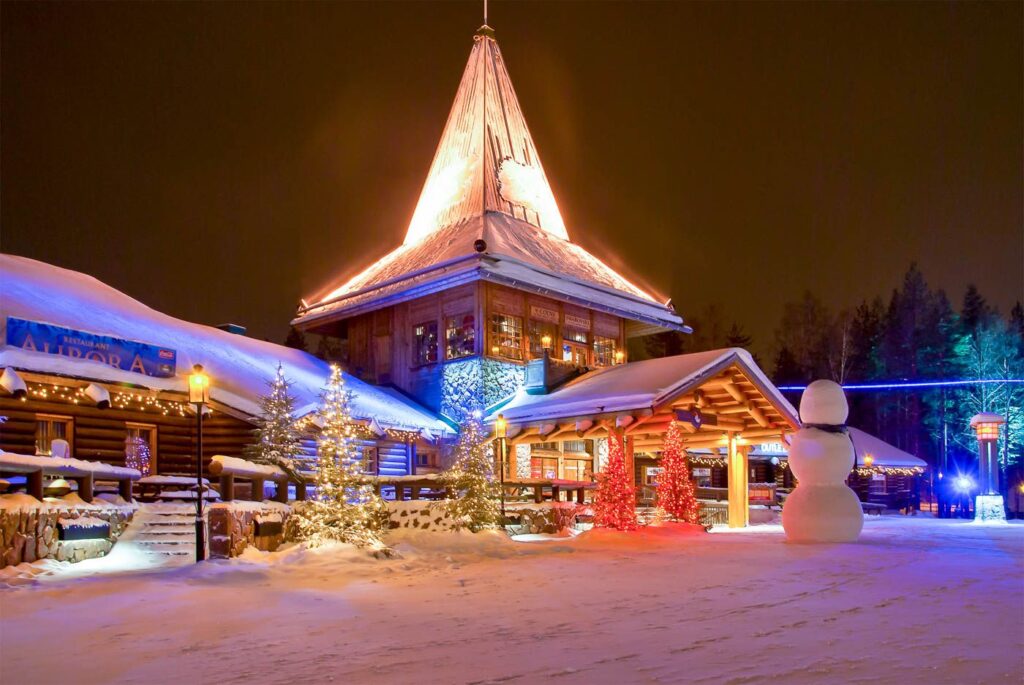 This is dubbed the home of Saint Nicholas or Santa Claus, so why not spend the holiday with the man himself in his native land? There you will find a post office where letters from all over the world are sent to him and also some reindeer, huskies leading sleds or you could become an elf and help decorate some trees. This place is beautiful, its beauty amplified by the fact that Santa himself is present in his signature suit. There are some glass igloos you could live in over your stay there and the snow makes the whole experience that much sweeter! A perfect place for believers of Santa combined with a town living and breathing Christmas in the snow.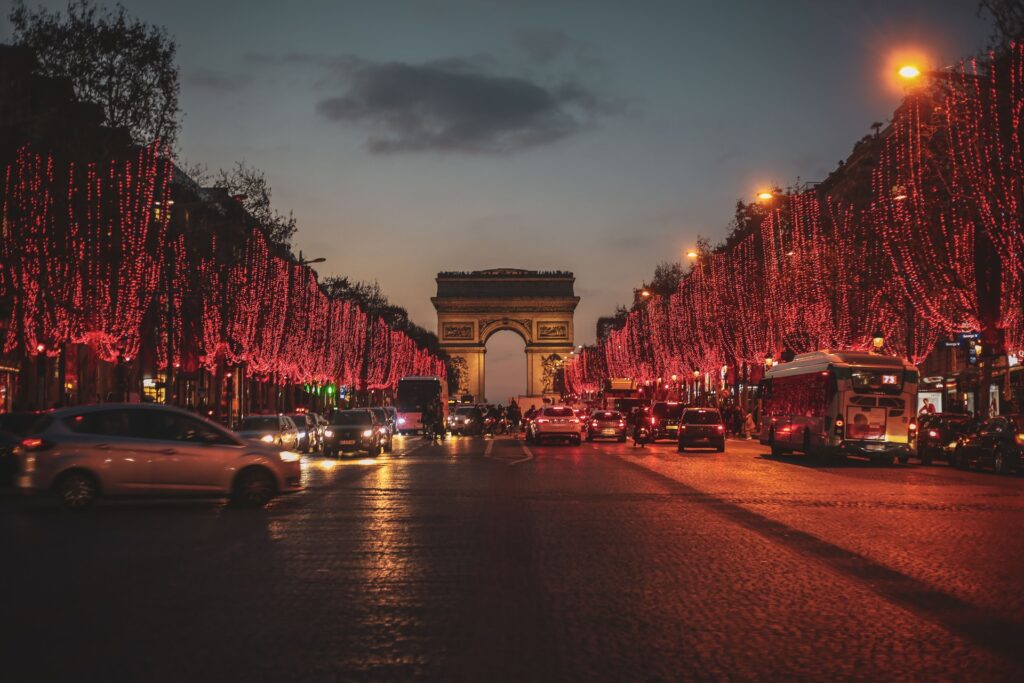 If you want to combine romance and Christmas – Paris is where you want to go! What is better than a romantic Christmas getaway to start a new tradition for you and your partner? You will have your shopping needs met as the city is littered with high-end stores all decorated accordingly, along with all the eateries and other artisan stores. Paris oozes romance without trying at all, now combine that with Christmas and you have a winning formula! The town is decorated with twinkling Christmas lights, stained glass domes, and a wonderfully festive Christmas mood – definitely a top choice for a romantic Christmas!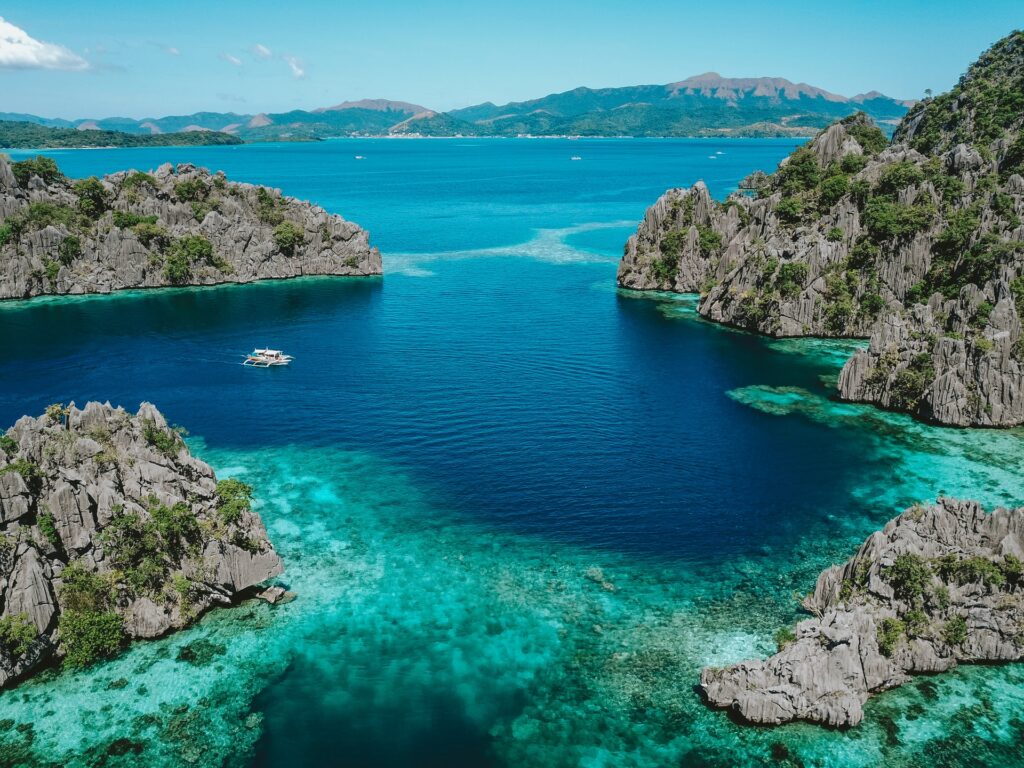 If you want to have a warm Christmas with beautiful, clear water and tropical scenes, we recommend Coron in the Philippines – an absolutely stunning place! Not only is it exquisite, but it is also quite affordable even during the Christmas period. Once there, you can drink in the island's Insta-worthy sight, island-hop to other islands and hike to the top of the hill to view the city from an amazing height.
Certified a UNESCO World Cultural Heritage Site in 1997, Tallinn has preserved its original structure for the most part. A quaint town, not only has its physical appearance remained the same since days of old, even the Christmas traditions have been preserved. This is a place to visit if you want to experience some time in 'the medieval pearl of Europe' as the city has maintained its originality right down to its beauty. From its original cobbled streets to grandiose merchant houses and medieval churches, Tallinn is an absolutely stunning time capsule, one a lot of history buffs will thoroughly enjoy along with the Christmas holiday.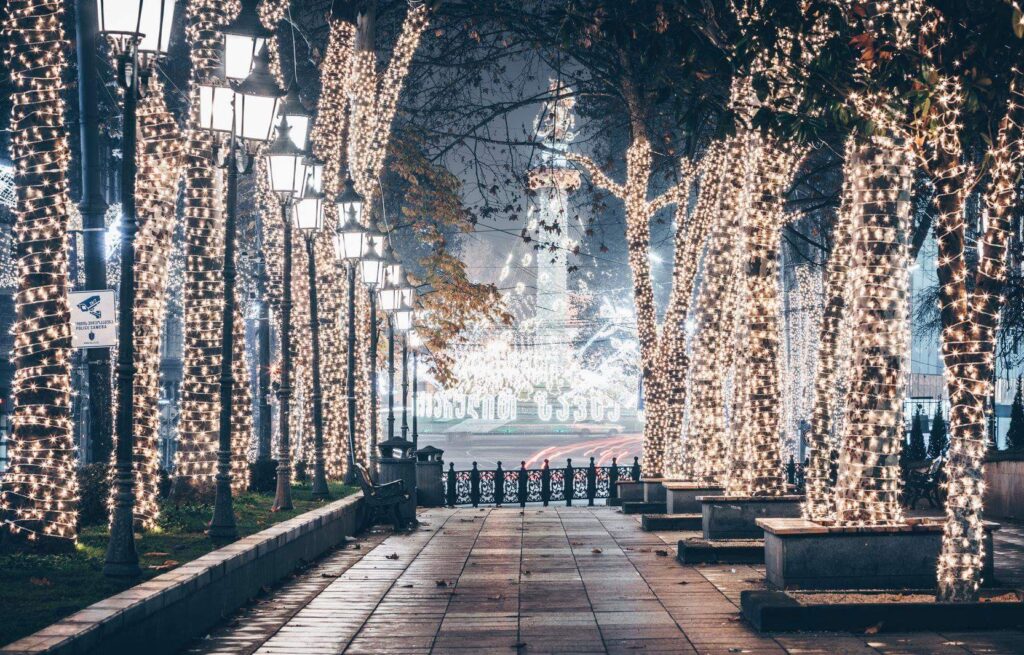 So, courtesy of the Georgian Orthodox Church not agreeing on the exact birth date of Christ, you get to celebrate Christmas twice here; once in December and again on the 7th of January. Georgians go all out, decorating Tbilisi in an obscene amount of lights, Christmas trees, and other decorations as well. The city comes alive and the festive mood spreads even to the food – they serve delicious feasts worthy of a Christmas celebration, both celebrations! A lovely destination if you want to celebrate Christmas again and again and also experience Georgian culture and practices. Absolutely beautiful country too!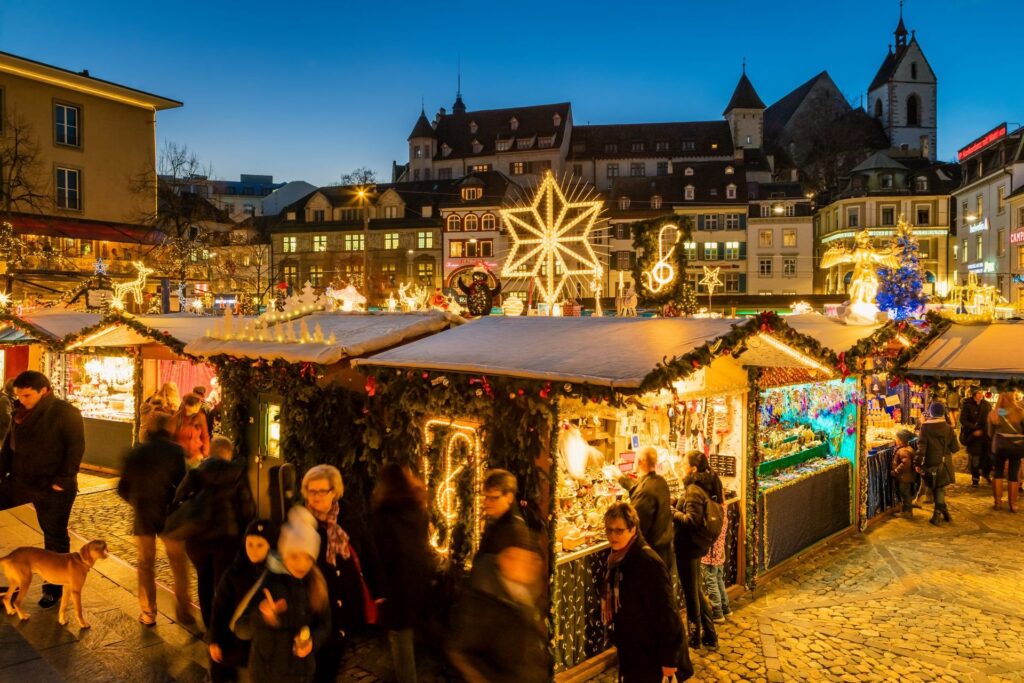 A beautiful, historic, quaint town, Basel is Switzerland's oldest university city. It is filled with the highest density of museums in the country, lovely galleries, and playhouses. What makes this destination magical and perfect for a Christmas getaway is the Christmas market at Barfüsserplatz and Münsterplatz, considered to be one of the prettiest and largest Christmas markets in Switzerland. The old town comes alive with Christmas decorations and a large tree in the town square certainly makes the festive mood come fully alive! At the markets you will find all things Christmas from artisan bakes to decorations – they have it all. We love this destination for the different feel it offers to a regular Christmas.
Final words
There are plenty of other places we didn't mention here that can offer you a Christmas tailored to what your desires are. Jasper in Canada, Jackson Hole in Wymoning, or Saint Lucia among many, many others. All you need to decide on is what kind of Christmas you want to have – are you wanting to snowboard, bungee jump, or surf? Would you like to be curled up on a couch in front of a fire or you'd rather be sunbathing?
Going away for Christmas is always exciting. It's even better if you know your destination will be full of good cheer and merry-making. Remember to look out for travel guidelines and restrictions where you choose to go. Happy holidays!