Cobra Kai is the unlikely spin-off of Karate Kid II that even the fans didn't know they would end up loving. However, ever since the debut in May 2018, there's been no looking back at all. Who would have thought that Karate Kid Two could birth such an exciting universe? The characters, the motives, the progression comes as naturally as ever, also for the nostalgia-inducing series.
After the release of season two on April 24th, 2019 there's not been any regular flow of communication from official sources. The show arrived to the shores of Netflix after initially debuting with Youtube Red. However, remind the fans of what they're missing and how much they know.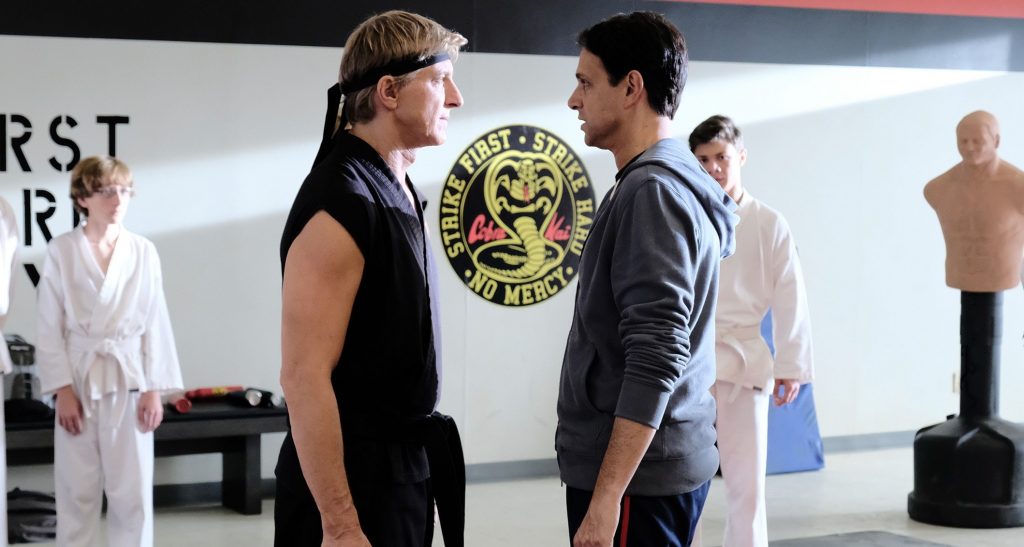 Schedule for the third instalment on Netflix:-
First of all, lets clear up the qualms of lots of fans of this show. The platform and streaming rights of the series initially were with Youtube Red. And for those who don't know, Youtube, unsuccessfully, tried their own hand at the streaming game with a platform known as "Youtube Red". However, many such platforms have clearly gone over the limit, and now Netflix and Amazon are way bigger players.
In 2022, Netflix finally won the rights to stream all three seasons of Cobra Kai exclusively. Also, the people that executively produce will be set into place by the higher chairs in Netflix.
After the first and second seasons premiering in 2018 and 2019, fans will have to wait a bit longer for the third. Due to the global pandemic, all plans were re-shuffled, and now the 2022 release seems unlikely. As per reliable reports, Cobra Kai Season 3 will premiere in early to mid-2021.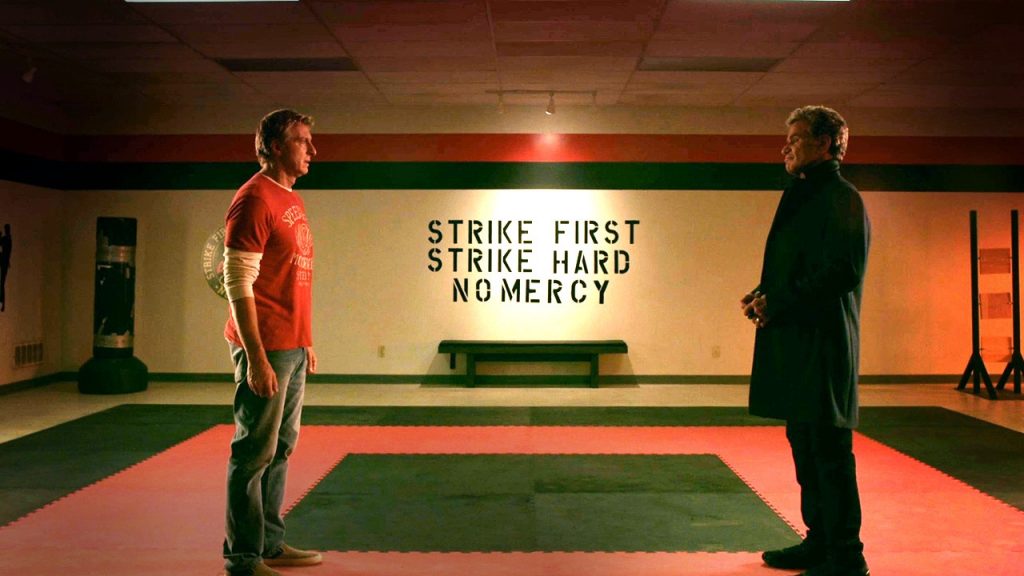 Legacy of the show and the nostalgia it brings for fans:-
This show feels like a genuine continuation of the movies with Daniel and Johnny. Both have been plucked right out of the 80s and dropped into the Modern Era. The developers have not tried to make everything politically correct, which really helps to keep it fresh and incredibly likeable. Johnny has some brilliant one-liners which whilst really offensive add to the comedic value.
Daniel and Johnny have many layers of complexity and clarity is missing something from their lives which will be interesting to see develop. The unique and new characters also add to the enjoyment. They are absolute opposites to the school kids that we remember from the old days. Within a few episodes, you can see these developments as well.
Another major factor that fuels the interest in the upcoming part is the ending of the last season. It wasn't incredibly happy, and the tone is different to the usual genre.
Check out more articles like this on The Nation Roar:-