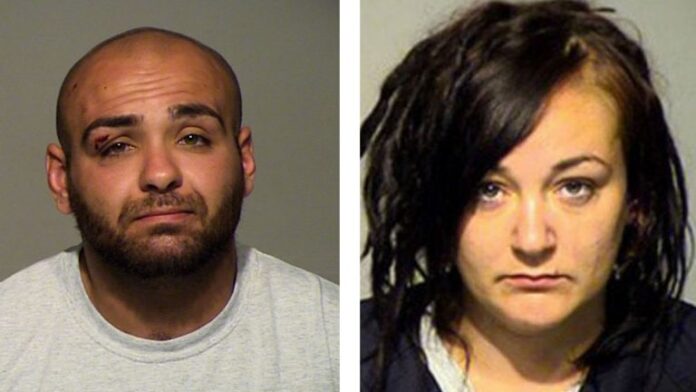 The shocking news of a couple having intercourse during the rush hour on a Manhattan subway platform has surfaced all around New York City. The pair was exposed vulnerably to the riders at the station. Every other person was just disgusted with the scene of such lewd activity happening in public, which ruined their beautiful Sunday morning.
The couple has been under the radar of the New York Police Department, and a city-wide search is on the way to curb the miscreants.
According to the reports, this demeaning activity took place at about 9:30 a.m. on Nov. 22, on the 4th and 5th train platform inside the Bowling Green subway station in Lower Manhattan.
A 38-second clip, shot from the inside of a train at the bustling subway station, shows the pair having intercourse on the grimy platform.
The eyewitness in their statement to the police and media said that the pair were unfazed by being in public and making out while all the people waiting for their train to arrive were watching them.
The responsible man is said to black and weighing approximately 200 pounds having brown eyes, according to the cops. According to a photo pulled from surveillance video footage shows the man sitting on the bench. The man's picture is all other the internet, and the cops are trying to arrest the accused. However, no identification detail of the female has been released either by the police or the media.
A roofer from The Bronx, Olson Leiva, expressed his thought by saying that four walls and a roof would do the pair some good. He said: "They should seek a hotel. Not the subway. It's disgusting; it's demoting."
A train rider, Quincy Jones, 25, labeled the duo's bold act as "disgusting,"
He said: "I think New Yorkers don't have sufficient space these days. So they're making their own. "Either that or their desire is just that powerful."
Anyone with information in regard to this incident is asked to call the NYPD's Crime Stoppers Hotline at 1-800-577-TIPS (8477) or for Spanish, 1-888-57-PISTA (74782). The public can also submit their tips by logging onto the CrimeStoppers website at WWW.NYPDCRIMESTOPPERS.COM, on Twitter @NYPDTips.