Enemigo íntimo, the Spanish telenovela, which aired on Telemundo on February 21, 2018, will soon be back with Enemigo íntimo Season 2. Telemundo Global Studios and Argos Comunicación are the producers, while Telemundo Internacional is the distributor of the series.
The series narrates the tale of two siblings separated as kids who get united years later. Both of them seem to ignore the fact that they share many common habits and interests.
Also, they shared the same parents and a sweet childhood before a great crime parted them.
Wooohoooo ? ¡Tenemos fechaaaaa! ?? Corre la voz y prepara tus nervios porque el 22 DE JUNIO llega la nueva temporada de Enemigo Íntimo a disparar tu adrenalina ??? RT #FechaEI #EnemigoIntimo2 22 de junio por @Telemundo @FernandaCGA @raulmijomendez pic.twitter.com/ZoJBdBe92u

— Enemigo Íntimo (@EnemigoTLMD) May 13, 2022
Read Also: One-Punch Man Season 3: What Will It Bring In The New Season?
Enemigo íntimo Season 2: When will we have the next installment?
After the enormous success of season 1, Telemundo confirmed the renewal of the series for Enemigo íntimo Season 2 on May 7, 2018. The production for the same kicked off on September 9, 2019.
Unfortunately, the shooting faced an interruption due to the outbreak of coronavirus pandemic internationally. However, if the series follows the previously defined schedule, it might hit the screens on June 22, 2022.
Plot of the series:
The series follows two siblings. They witness the murder of both of their parents by a Mexican drug cartel at a very early stage of their life. Soon after this, the younger sister of the two, Roxana, gets kidnapped.
After 25 years pass by, the elder brother, Alejandro turns out to be a Federal Police who finds sister Roxana in an Interpol investigation of illegal money flows.
Enemigo íntimo Season 2 will bring many mysteries to unfold. Daniel, an infiltrated agent, will attempt to fall in love with Roxana to dig out the information.
Thus, there would be several misunderstandings while trying to destroy the narcos. Also, it remains to be seen whether the siblings will find out about their relations or not.
Enemigo íntimo Season 2: Who will be featured?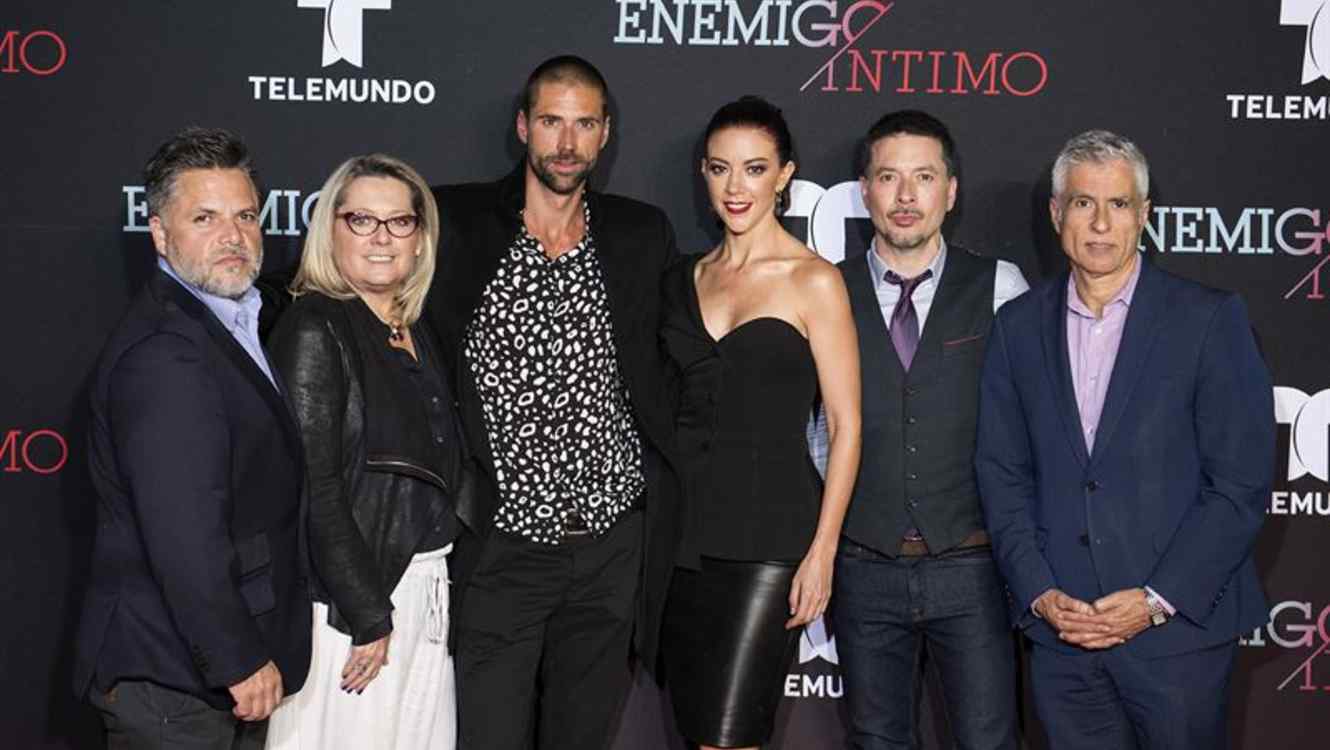 The primary cast of the series might not have significant changes:
Raúl Méndez as Alejandro Ferrer

Fernanda Castillo as Roxana Rodiles

Matías Novoa as Daniel Laborde / Eduardo Tapia

Rafael Sánchez Navarro as Leopoldo Borges

Guillermo Quintanilla as Anselmo López "Guillotina"

Leonardo Daniel as Commander David Gómez

Otto Sirgo as Nemesio Rendón
Conclusion:
Enemigo íntimo Season 2 will soon be back with a bang to keep the audience engaged in its never-ending thrills. There would be many other answers to discover while we witness the events in the lives of Roxana and Alejandro.