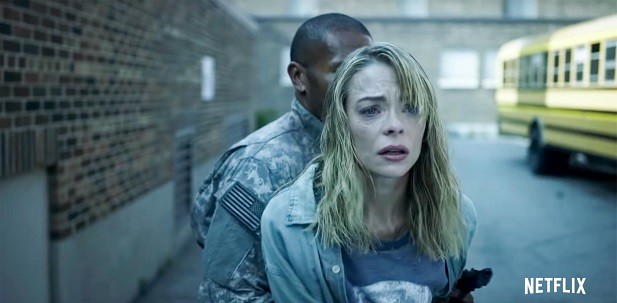 The online platforms have to keep up the content to engage the audience, the same way Netflix has been trying to keep up with their game OF new content. But at the same time, they have removed a lot of shows with great potential. One of them is the viewers favorite "The OA".
Netflix's one of the best shows "The OA", was a show with a high rating. Still unfortunately, Netflix has declined to renew the show with season 3. With the idea of Present  the audience with some of the most thrilling genres, The fans were desperately waiting for the next season to come out.
Fans are very disheartened as the show has a lot of intense stories that cad to come out. But the Netflix recently came out announcing that they would not be renewing the show, the show came to an early end.
SHOWS THAT NETFLIX SHOULD REVIVE
We all make mistakes, so did Netflix by removing the fans favourite contents that were loved by many viewers. Few among those are:
Designated Survivors: one of the shows which brought us the perspectives of a political drama, the show has been discontinued for now. But we hope Netflix brings upon it some or the other day. The audience loved the show from day one and are sad that the fact this show is no more available on Netflix.
Swamp Things: This is a show of the DC universe that was well-loved by the audience. It came out as shocking news that the show was canceled out.
Jessica Jones: Marvel Universe, one of the most famous shows that made its way to Netflix, the show is remarkably favorite amongst fans, and they want a revival.
Hannibal: another show with incredible viewers but this was not enough for the show to sustain. Hence it was discontinued shortly after fans have been hoping up that Netflix comes up soon with a revival!
The finally Decision of Netflix is out?
The OA has the decent displays on Netflix with a rating that is cheering. However, Netflix has refused to revive the series. The series provided the audience with some of the most thrilling genres. Lovers waited for the next time for it to come out.
Netflix came out and announced that they would not be renewing the show. Although fans are very dissatisfied as the series has a lot of potential stories that needed to come outside, the show came to an early end.Unfortunately, bad news came from Netflix; It was revealed that the O.A. show with season 2 has put to stop. However, they would wish to work with the creators in their upcoming projects.