The first season of this British American series consisted of 9 episodes and released on 23 April 2023. The audience just can't wait to watch Gangs of London Season 2.
The series follows the battles between rival gangs and criminal organizations to gain power over London. Another blow of troubles is created after the killing of the head of the most powerful criminal family in London.
The series single-handedly managed to fulfill all the demands of its viewers. Be it action, drama or crime, Gangs of London, has got it all.
Season 1 ending and where season 2 will pick up from
The finale episode showed that Elliot shoots and kills Sean Wallace. Later, he admits that he was working with the investors to save Shannon Dumani and his son Danny's lives.
The lives of the Wallaces are going through a tremendous change. Furthermore, Jacqueline has fled to London. Also, after being shot by Ed Dumani, Marian is up for seeking revenge. The whole empire of the Wallaces seems to be falling apart.
Now, the only one who can help in the redemption of their empire is Alexander. So, the next season will tell us if he will succeed in the endeavor.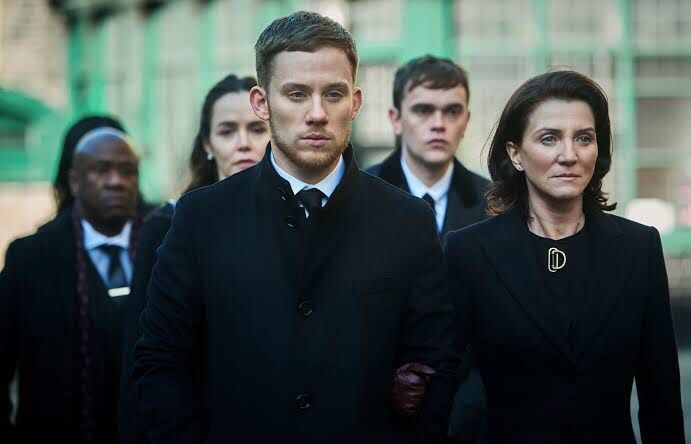 Cast-
The choice of cast is undoubtedly very appropriate and smart. Hence, all the talented actors add up so much to the already strong story. Here's the list of the actors in Gangs of London-
Lucian Msamati – Ed Dumani
Joe Cole – Sean Wallace (son of notorious Gangster, Finn Wallace)
Colm Meaney – Finn Wallace
Sope Dirsu – Elliot Finch (Sean's ally)
Michelle Fairley – Marian Wallace
Brian Vernel – Bill Wallace
Paapa Essiedu – Alexander Dumani
Which characters are expected to reappear in Gangs of London Season 2?
Joe Cole has impressed the fans way too much with the justice he did to his character Sean. Sean was shot by Elliot right in the head in the final part of the first season. But, fans are expecting a twist, which brings him back to life. Most probably, Cole will return for Gangs of London Season 2. Yay!
Moreover, other characters who are expected to return for the next season include Billy, Jacqueline, Luan, Lale, and Asif. Finn Wallace robbed Luan's money, which makes way for him to return for retribution in the next part. Know what Joe Cole has to say about the series and his character here.
Gangs of London season 2 release date
There are high chances that season 2 will be brought to us, given that there is a certain amount of revenge and acquisition of power still left.
So, Gangs of London is expected to release in April 2023. The creators of the series have not given out any confirmation or hints so far. But, the commendable story and immense love received by the series calls for renewal.