Vir Das will soon be back with the second season of the Netflix original, Hasmukh. The dark comedy series stars Vir Das, who also has co-created and co-produced the show. Nikhil Gonsalves is the director of the series. Know all about Hasmukh Season 2 here.
Hasmukh on Netflix
The first season was released on 17 April 2023 on Netflix. It has been received well by the audience. The concept was very innovative and engaging. The series manages to do the difficult task of triggering anticipation for each coming episode. This is a challenging task to do on a platform like Netflix, which is full of magnificent shows.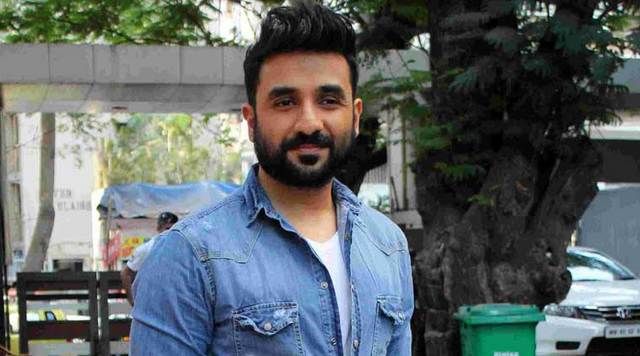 The story revolves around a man Hasmukh Sudiya from Saharanpur. Hasmukh belongs to a rural background in India. He aspires to become the greatest comedian in the world. Hasmukh is a man who still has a long way to go in achieving perfection in comedy.
The essential element of comedy, the comic timing is missing in Hasmukh's work. The story takes major turns when he kills his mentor. Later, he starts to perform better gradually and realizes that if he wants to go ahead in the field, he'll have to keep killing people.
To get a quick glimpse of the first season of the series, take a look at the trailer below.
Hasmukh season 2 plot
The first season introduced us to the struggles and experiences of a common man with uncommon dreams. He wishes to conquer the world of comedy. Though he has his fair share of flaws, he remains determined towards the dream and wants to achieve it by hook or by crook.
In Hasmukh season 2, we can expect to see the different dimensions of Hasmukh's personality unfold. How far can he go to establish himself in front of the world? Will Hasmukh be able to do that? Will he regret what he has done?
Hopefully, we'll get all these questions answered in the next season.
Hasmukh Season 2 release date
There has been no official announcement about the next season of the show. As per sources, the second season will be out in March 2023 and will have ten episodes, just like the first one.
Expected cast
We can expect the cast of the first season to reappear in Hasmukh season 2. Here's the list-
Vir Das as Hasmukh
Ranvir Shorey as Jimmy
Amrita Bagchi as Promila
Manoj Pahwa as Gulati
Deeksha Sonalkar as Rhea
Suhail Nayyar as KK
Raza Murad as Jameel Indori
Though nothing is official yet, we hope that this unique series is renewed for a new season soon.