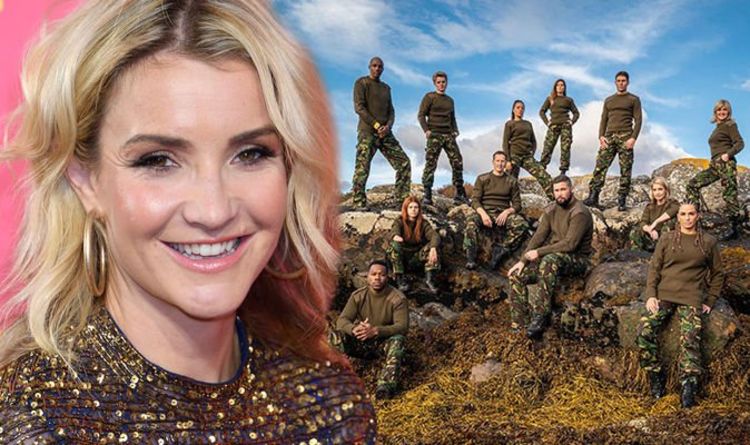 Sometimes we all wish to see celebrities doing some serious action not only in movies but in real life as well. We all wonder how stars will look or be upon leaving their glamourous lives behind. This is where the TV reality show "SAS: Who Dares Wins" comes into play. SAS: Who Dares Wins is a military training reality television show by Channel 4 in the United Kingdom.
Currently, the shows fourth season is going on with its second celebrity phase. And Helen Skelton is one of the participants, along with Katie Price, Joey Essex, Anthea Turner, and many others.
SAS: Who Dares Wins is one of the most challenging reality shows on TV. Army instructor Ant Middleton hosts the show. He, along with some other ex-Special Forces, puts a group of celebrities through the intense training of the Special Air Service.
They don't bother at all about the popularity of celebrities or how famous they are. Neither do they worry about how many followers they are having, or what these celebrities have done before this show? As soon as they enter the show, their celebrity status strips away.
Helen Skelton's encounter with Police:
In the latest episode that aired this weekend, Helen Skelton revealed her experience with Columbian police officers.
She told that during her while she was filming in Columbia, she was forced to flee the Amazon river, and later, the boat was charged by Columbian Police.
During the latest episode, teacher Jason requested Helen Skelton to tell about any one thing about herself that is "wild and thrilling." As an answer to which she revealed this story of her encounter and being charged by the Police at Columbia.
She said, "I as soon as went down the Amazon river, our boat was charged by Columbian policemen. They were armed with weapons. And all of us were needed to get on motorbikes and whip throughout the city." 
"At that time, I used to make programs for youths' TV," she added.
Further, when Cunning asked her whether she was scared or not on that encounter. She replied, "If you are young and that too single. And also when you also don't have any specific work to do. I believe it's distinct – I wasn't as scared as I might be now."
Helen Skelton talks about her journey in SAS:
Helen Skelton was initially afraid when she entered 'Celebrity SAS: Who Dares Wins.' She also said that she was quite nervous about meeting her co-stars during the Channel 4 boot camp. This happened so because she arrived a day later, whereas everyone else was there before her. But later, Katie Price helped her in settling in.
She said: "They all got there a day before me so when I walked into the room, they all already met each other. I was a bit intimidated as everyone already had their little groups of friendships straight away. But I can surely tell you that Katie Price was the most nicest and warmest person in that room."
Helen reveals that she took part in Celebrity SAS as she wanted to explore what is that one thing she could do or she's good at what stuff.