Family Feud is the staple family treat for Americans for years now. Moreover, it's not only that, with the franchise branching out globally, and introducing brand new versions. Celebrity Family Feud is the product of one such innovation be the creative team behind the franchise.
Often, Reality TV shows rely on melodrama, but game shows like these provide levity and much needed light-hearted comedy. With an easy to watch and understand concept, it really carries the vibes of a quintessential over the dinner entertainment.
However, for the past 1 to 2 season, some fans have not been happy with the overt sexualization and Harvey's "too carefree" demenour on the podium. Also, the final round to win the big prize feels like a formality in case of the celebrities.
Talking about Hollywood celebs, let's seagway our way into the upcoming brand new episodes of Family Feud.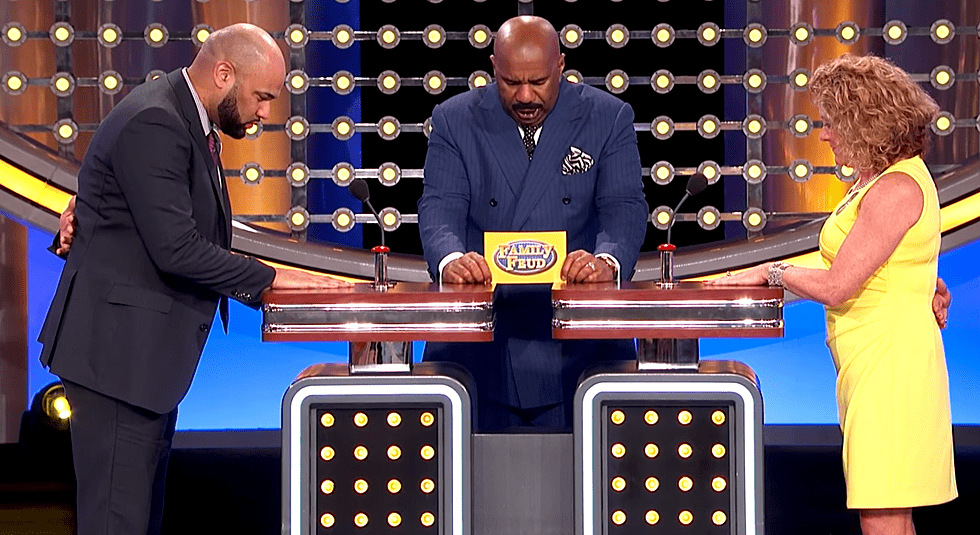 The celebrities booked for the next set of episodes:-
Ray Romano and Brad Garrett are two legends of the American stand-up scene and the viewers will get to see them together again. The pair are also friends from real life and all that chemistry will be on show with the new episode. Premiere of the upcoming season will take place post-Emmy sunday.
Both Ray and Brad are multi-faceted celebs and extremely funny people. With experience in Movies, TV Shows and the comedy scene.
The schedule is September 24th at 8/7c and then new episodes weekly. This version will be followed by the Family Feud edition for regular contestants. Howerver, for these few episodes, expect stars culminating on the playground for Steve Harvey with their teams.
Concept of Family Feud and the Legacy:-
Family Feud is a TV relaity game franchise that features a battle between two teams (mostly families) that must name the most popular responses to a survey question posed to a hundred people in order to win cash and prizes. The classic debuted in 1999 and it still airing on TV till now and looks set for more seasons. This syndicated series had various hosts from Louie Anderson (1999–2002),Richard Karn (2002–06),John O'Hurley (2006– 10)and presently Steve Harvey.
Each instalment of Family Feud gets ten players from two different families competing to win cash and rewards. With five members on either side representing each team. The family whose score reaches three-hundered or more enjoys the opportunity to play the final round called "Fast Money" for the chance to win a $20,000 jackpot.
Check out more articles like this on The Nation Roar:-
Riverdale Season 5: Official release date of the Netflix series finally out!